International projects will always be my favourite…
Digital nomads have embraced the remote working lifestyle for years but, compounded by the working-from-home restrictions bought on by COVID-19, more people are looking for remote opportunities. Companies with policies, tools and procedures in place to be efficient in remote working environments are highly desirable employers.
Looking for a career change? check out our latest SEO job opportunities!
We did, however, have to limit this "remote working" remit somewhat for this project by ring-fencing it to just a +/- 3 hours from Sydney's time zone for any potential hire. This would make it easier for team collaboration and servicing clients with the HQ being in Sydney. However, this did still leave the majority of south-east Asia and Australia open to our search.

Quick tip for job seekers: it's always worth checking when you apply for a remote working job – just how remote is it? Is it forever, or just the pandemic? Can it literally be anywhere in the world with a good internet connection or perhaps there's a preference to be in the same country to not be limited by travel restrictions.

This employer, Australian agency In Marketing We Trust (IMWT), got back in touch for us to help them recruit a Senior SEO Specialist to their team. We'd been successful in hiring a Director into the team a long while back. Now the agency had grown, the MD had delegated recruitment responsibilities to his People Ops Manager, Maria. Our job? To support Maria in finding the right person for the team. That's the nice thing about being a small recruitment agency, we easily adapt our processes to suit each different employer, whether it's a Founder, HR, Recruitment team or the Line Manager.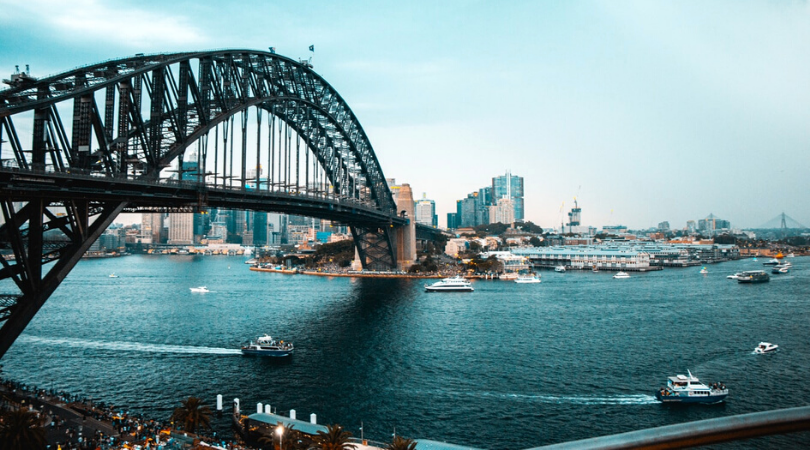 The essential criteria were for the individual to bring enterprise SEO experience, along with the ability to competently run audits, draw on the experience of successful big site migrations, communication insights, keyword research and reports easily. As well a true fluency in English and evidence of working in international company cultures. Being able to work confidently remotely and with a wide variety of stakeholders – not forgetting a passion for SEO and results, and a truly great personal character is important too. I was pleased we'd got it right after refining, as the reason we'd been asked to recruit was that Maria herself was finding it hard to find a great fit.

Maria and I worked well together. In fact, she said: "It was definitely reassuring to have her [Natasha] on the project, as she understands not only our wants and requirements but also our landscape and internal culture. Very important aspects in order to attract the right talent!" -Maria Ursente, People Ops Manager @ In Marketing We Trust

For me, this was a great project, something different from the usual Social Media, Content Marketing, Digital Marketing jobs in England. I'm originally from Hong Kong, so it's always fun for me to step out of England and be discussing the weather in Singapore, Thailand or Indonesia! I feel culturally fluid which certainly helps the international headhunts and I enjoy testing the depth of how far and wide my industry reach is.

Suffice to say, it held me in good stead for this project. I "met" a lot of really nice people but I was particularly pleased when I found a really great guy and his chihuahua called Bunny in Thailand. This was only a week after we refined our headhunt criteria. His name is Boosapavadee (or Oum as he's known to his friends). Oum's great, he was educated in Thailand and Singapore, spent time overseas and had been working in SEO for 17+ years. Ultimately once I made the introduction to IMWT, with the notes from my pre-selection interview, Maria took the lead in the interview process and I soon was delighted to learn Oum accepted the offer to join the team, starting his new job in the new year!

From Oum, I received some much-appreciated kind words about our work. He said:
"I had an initial interview with her [Natasha] for about an hour and it went very well. She did a very good preparation on questions to ask me and the interviewing with her was quite casual and friendly which helped me a lot to relieve my excitement. Because of her positive referring, I got a chance to go through the interview process of the company and now I'm hired! I would definitely recommend her service to someone I know as she has quite a unique position offering in the digital marketing industry." -Boosapavadee (Oum), Senior SEO Consultant @ In Marketing We Trust

Interestingly it was the location combined with the need for enterprise-scale SEO work which constrained the headhunt most. There's A LOT of local SEO work done for SME businesses in Asia but less-so enterprise-scale work, in my opinion. All in all, IMWT only received four CV's from me. After the first two, we took stock of why they weren't hitting the mark which helped us make the second two individuals hit the brief perfectly and in fact result in the offer for Oum.
When we asked Maria for her feedback she shared: "Probably Freddy, our MD put it best when he said that 'Natasha is THE person he fully trusts, when outsourcing a role, to deliver amazing results.' It's been truly a pleasure to connect and work with you – from the ease of communication to excellent understanding of our wants and needs to the detailed summaries received. Even though time to hire was slightly longer than expected, I understand that both our requirements and market conditions might have come into play. Would definitely be keen to further collaborate on more diverse roles within the future!" -Maria Ursente, People Ops Manager @ In Marketing We Trust

To successfully deliver on an international recruitment project during a pandemic has been great but it's also pleasing to help a digital marketing agency thrive in what's been a challenging time for many.

Read about some of our other recruitment projects:
⭐ Learning with Experts
⭐ In Marketing We Trust
⭐ David Yarrow Photography
⭐ Float Works
---
If you've got a digital marketing recruitment project you'd like support with, don't hesitate to reach out irrespective of whether it's eCommerce, technical SEO, growth hacking, programmatic or any other digital marketing skills, don't hesitate to contact jobs@clockworktalent.com.

On the flip side, if you're in SEO and wanting an awesome career move, clockworkTalent is always hiring SEO jobs, so it's worth registering your interest so we can keep you in mind for superb job opportunities!