Attracting candidates from abroad is always a challenge…
The application we received from this UK based Digital Marketer for our Client Services Director job in Australia couldn't have read more perfectly.
"…having recently returned from Australia, I am currently seeking opportunities to relocate to Sydney, joining family members to start a new chapter in my life!"
During this project, we interviewed so many applicants who wanted to make the leap down under but Paul Hewett stood out easily, head and shoulders above the rest.
Scrutinising his CV, we knew he'd obtained a First-Class degree; that he had a great work history and started out in web design before evolving more into Digital Marketing consultancy. Confident across all channels including CRO and UX, he'd be bringing 9+ years director experience. He'd been running multichannel marketing agencies and was involved in the local business community. All in all, he was a superb match on paper for this dream job.
"…As a former agency owner and family man, with the desire for international relocation to a very specific type of company, my circumstances were possibly the most challenging you could throw at a recruitment consultant…"
Was it destiny that he'd recently cut a great holiday in Australia short? It just seemed too perfect.
He wanted to pack himself and his young family up to move to the other side of the globe. They had friends on the ground in Australia which makes a big family move easier. The location was appealing with similarities to the Shoreditch creative vibe. The beach was nearby and the schools are good. And importantly, both husband and wife loved the idea of Oz, they just hadn't anticipated it would be possible now they were no longer being in their 20's.
With our consistent support, Paul landed the job. And with his employer, In Marketing We Trust supporting his visa application; it wasn't long before he got the rubber-stamp approval. Initially, Paul headed off to Sydney alone, the goal being to put down roots and for his family to follow, joining him in Australia.
Re-reading the above it seems so simple. Behind the scenes, there were moments of worry, of course. We were there, hand-holding throughout but there were rounds of interviews (both face to face and online), complexities of time zones, a melting pot of nationalities and the cultural differences a project like this brings.
The one rock-solid component throughout – a huge passion for the digital marketing industry. There were so many reasons this could have gone wrong, and all of this was before immigration got involved! Would they grant the visa? How long would it take?  At times it felt like forever but with a relentless stream of communication between all of us.
"…The recruitment process was carried out with diligence and sensitivity, providing all the information and support required at exactly the right time…"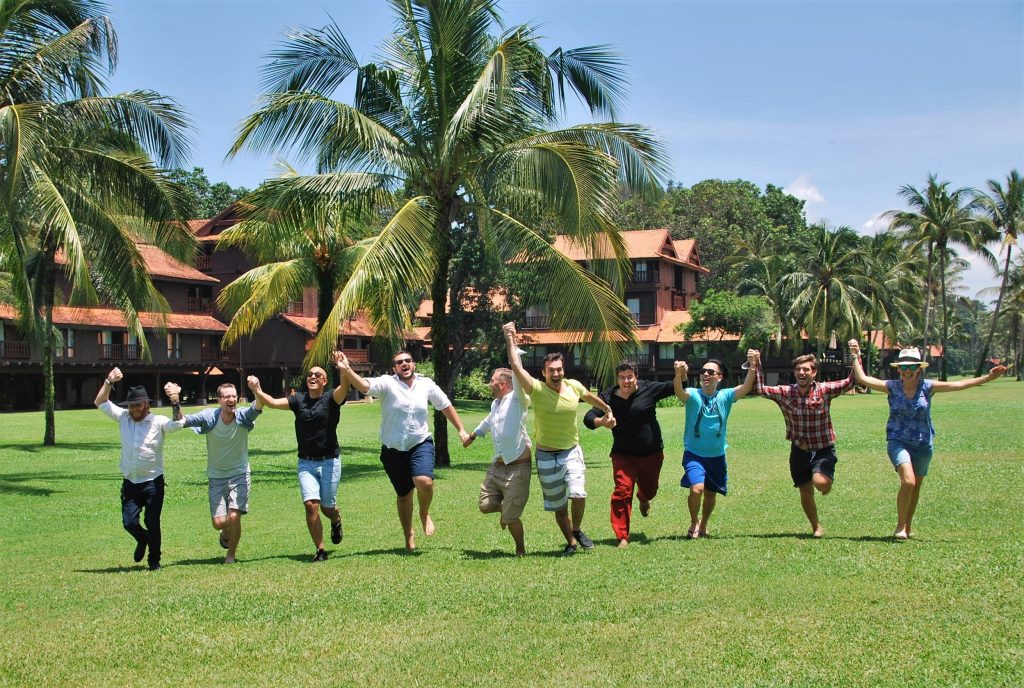 Conversations with Paul were great. He was clear in what he was feeling at all times, the pro's, the cons and sharing what was happening on his side. This clear dialogue helped us help him to manage the process smoothly.
Of course, there are huge reasons for Paul to want to make it happen. The attraction of leaving the UK for a better quality of life for the family was important. It had to be. They were walking away from a great life in the UK. Leaving behind their home, family and friends not to mention an agency Paul had been building over the years. The appeal? They knew they liked the way of life there.
Importantly Paul is good at his job and we all have confidence in his skills. He knew he'd be entering a potentially smaller but rapidly growing pond. Building on his success, he would really stand out from the crowd.
"…clockworkTalent is an exceptional company, providing a remarkable service…the value of their work speaks volumes, I am now settled into my ideal role in Sydney, Australia. Thank you for your time, effort and expertise Natasha, I have a lot to thank you for, as do my family…"
–Paul Hewett, Client Services Director of In Marketing We Trust
Many thanks, Paul. Genuinely, it's great to hear our service worked for you. It's been challenging but superb to hear you and the family are settled and pleased with the move. We've enjoyed helping make this happen and I know we'll be working together in the future as we expand your own team.
---
If, like Paul you want someone experienced to help you move up in your career, get yourself registered so we can consult with you. We'll uncover your strengths and ambitions. If you need help you with your CV, just let us know you want a free CV review or whether you just want to discuss the Digital job market in general. If you're keen to keep abreast of the industry with our tips for job seeking, hiring and industry gossip in general, sign up for our regular newsletter.