Digital Marketing Recruiter or Cupid?
The way digital recruitment works can be compared to a blossoming relationship, and what better time than Valentine's Day to tell you about it!
Matching the best candidates to the right jobs and creating lasting relationships with Agencies, Brands and Individuals! …It's all about the right people!
As Digital Marketing Recruiters, clockworkTalent get to know people and companies in-depth, learning about their work lives, who they are as a person, what they enjoy, who they spend time with and what interests them! This enables us to perfectly match them with other people & employers.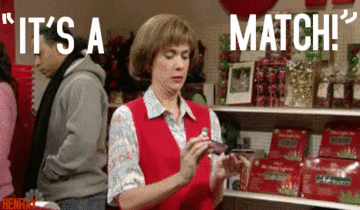 Stage 1: Mutual Friends Suggest Someone For You
At this point, neither you nor the employer has met so your recruiter acts as the mutual friend and mediates between you both!
Alternatively, there's the other scenario of you knowing someone else who'd be a better fit. When it's an "it's not you, it's me scenario" but you have a friend who's more likely a better fit for that relationship. Not only will you make your friend happy by helping them find their perfect job but because you know them well, it's more probable it's their dream too. Recommending them for a job is always highly appreciated, we'll even thank a recommendation with a referral reward.
Let your recruiter know how you're feeling so the best introduction can be made!
Stage 2: First Impressions
First impressions are everything in the dating world, this is also the case in a Digital Marketing job search! The first thing an employer will learn about you will come from your CV, so if it doesn't do you justice, they won't suggest a meeting.
But don't panic! We have a blog post all about writing the perfect CV
You can avoid your first interview replicating a bad blind date by finding details about the person interviewing you, the business and other people that work there through your recruiter and LinkedIn! Just like looking up a Date on Facebook, this can calm your nerves and give you a sense of familiarity with the interviewer!
Remember – you are both trying to impress one another, the employers want to sell the vacancy and business to you, whilst you are trying to sell yourself.
Stage 3: The First Date
Like a first date, you will dress to impress for a job interview, displaying your professional style! We have a handy Pinterest Board dedicated to that go-to, panic question our Recruiters hear all the time in the lead up to interviews…and dates… 'WHAT DO I WEAR!?'
Job interviews are usually structured with an employer posing questions about your work history and experience, your personality & what motivates you… all of which are topics of conversation for a first date!
So, make your answers interesting! No one wants to hear about your Geography GCSE! Tell the employer about your achievements and what you can bring to their business.
Top Tip: Ask questions! Nothing is worse than a date that only talks about themselves and it's the same for job interviews. The employer wants you to ask questions to prove you are interested in working for them.
Stage 4: The Second Date
The second meeting is an opportunity for the employer to get to know you better, which may involve carrying out a task or presentation for them. This will enable you to show your skills and understand the business' expectations of you!
Stage 5: Make It Official
The awkwardness is over and you have landed yourself a job offer! Time to relax & celebrate!
Stage 6: Don't Forget Your Friends
During the celebration and initial stages of your new relationship, don't forget to keep in touch with your Recruiter! They will have lots of information about the new company you are heading to and can discuss any worries you may have.
Top Tip! Your Recruiter knows the employer so can give you tips on how to impress. Make the most of this!
Much of a Recruiter's time is spent getting to know people and matching them to the right employers (and vice versa). clockworkTalent are great at this because we understand the Digital Marketing industry and the people in it! They know exactly where you are suited to working and which employers would LOVE you!
---
Overall, the best feeling for any matchmaker is seeing a blossoming relationship and it's the same for any Recruiter! So, if you are looking for a new digital marketing job, get in touch with our match mak- I mean, Digital Recruitment Specialists by sending your CV to jobs@clockworktalent.com today!