Social media isn't just for memes…
We all use social media in one way or another, especially if you work in digital marketing. So why not use social media to boost your job search?

Mini tips for job-seeking on social media:
Use the same profile photo on all platforms so you're easily recognisable
Utilise bios by including relevant information about yourself
Got your own blog or website? Share blog posts from it on social media
Work out where your peers are, you don't have to join every social media platform
Engagement is ALWAYS key!
---
Twitter
Engagement is the key to building a Twitter presence, especially when job seeking! We think it's the best platform to share your knowledge and get conversations started. By 'sharing your knowledge', we don't necessarily mean tweeting facts or boring digital marketing tips, instead, why not answer someone's problem/question or post a poll and start a discussion about your chosen topic? This will make people aware of you and hopefully begin to see you as an expert within your niche.

By following people working in digital marketing and searching industry hashtags, Twitter can also help you uncover job opportunities that aren't posted anywhere else! Kick things off by following us @clockworkTalent and checking out hashtags like #DigitalJobs / #SEOJob / #AgencyJobs.

LinkedIn
LinkedIn is at the forefront of professional online networking and is used by millions of job seekers, recruiters and businesses every day. In order to make the most of LinkedIn during a job search, make sure your LinkedIn profile is up to date, complete and includes accurate information about your skills and experience. You can also add links to your own work, published articles and featured posts to back up your listed experience.

Once your profile is sorted, you can search for jobs directly on LinkedIn by searching for companies you'd like to work for and seeing if they have jobs listed or using the 'jobs' tab which works as a job board within LinkedIn itself.

If you're happy for people to know you're job seeking, you have the option to turn on the 'open to work' feature which adds a green banner to your profile photo and will help you get noticed by people that are hiring. Following this idea, you can also use company pages to find and connect with people that work at businesses you'd also like to join. This also comes in very handy when researching who's who for a job interview!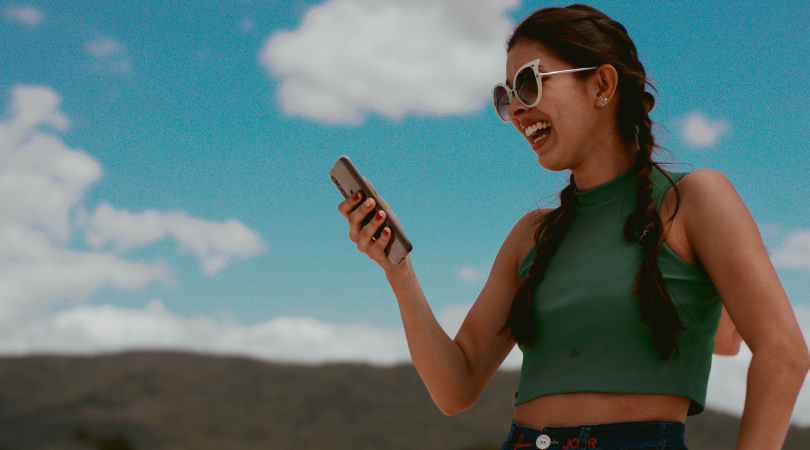 YouTube
Not only can you use YouTube to uncover some excellent video tutorials and tips for job seeking, but you can also use it to showcase your own knowledge and skills. Why not create a video CV or portfolio of work to accompany your traditional CV? With a video, you can show off your personality and give an employer a real insight into you as a person.

Most companies now have YouTube channels, especially within the digital marketing industry. Be sure to subscribe to them, engage with their videos and generally show an interest in what they are up to. You can even respond to their video with a video of your own!

You can also do this with others in the industry, especially industry experts/influencers. The more active you are, the more likely you will be noticed. It's also a great way of staying up-to-date with industry news and technology. If you're into lip-syncing and short, snappy content you might want to read our tips for creating video CV's on TikTok.

Facebook
Just in case you are still on Facebook… All jokes aside, Facebook is still one of the biggest social media platforms out there and one of the first places a hiring manager will look you up. So, make sure your Facebook privacy settings are up to date, your profile is tidy and there aren't any photos from your teenage years on there that could put someone off hiring you! Here are some easy ways to clean up your Facebook presence.

When it comes to using Facebook to find a new job, we'd suggest utilising Facebook Groups. These are secret places where all the best industry news, job opportunities and tips are shared. The best part? It's very easy to join and immerse yourself in digital marketing and engage with peers. Our favourite Facebook groups are Women in Tech SEO, Watch This Sp_ce, The Social Media Geekout and of course, our very own Digital Marketing Career & CV Hub!

---
If you're looking for a digital marketing job, we can help! Feel free to follow us on social media, we're on most channels and publish our latest jobs as soon as they go live! You can also email your CV directly to jobs@clockworkTalent.com and browse our latest job opportunities.