Where do you even begin?
I've never seen more people trying to get into digital marketing careers than now. The pandemic has created a steady torrent of redundancies and a significant rise in job seekers who have spotted digital marketing as 'THE' industry to join as the demand for eCommerce spikes.
Although it's worth noting, job seeking in digital marketing has become harder this year. It's more competitive, so only the people who are prepared to put 150% into their job search are the ones that stand out. It's no longer just about writing a great CV (which we can always help you with), it's the whole process.
Our industry appeals for so many different reasons. It's common to see early career successes, people in their 20's can be in leadership roles or Founders of their own successful businesses. It's also an industry where the 'non-academics' can thrive. Rand Fishkin's recent survey of marketing professionals found 40% of those surveyed didn't hold a degree… and neither does he!
I've seen lots of different entry points into digital marketing careers, from the traditional to completely career bendingly unique! If you're looking to start a career in digital marketing, give yourself an advantage by exploring the points raised below:
Higher Education
Let's talk 'conventional routes.' In 2020, for the first time , I saw 28 UK universities offering BA Hons degrees in digital marketing. It's good to see education providers introducing digital marketing, firmly establishing it as a more formally recognised career path. This will become a much more common degree option, I am sure.
Before these digital marketing degrees were introduced, I'd seen an irrefutable pattern of which traditional degrees comfortably fed into a range of digital marketing careers. There are obvious ones like Media Studies, Marketing, Journalism and Computer Science. But, other degrees including English, Maths, Economics and Psychology can also lead nicely into technical or creative digital marketing roles.
Online Personal Development

Higher education is all well and good but not everyone has the chance to go to university. As I  mentioned, nearly half of Rand Fishkin's surveyed marketers don't hold degrees. So how have they got their knowledge? Mostly from hands-on practice, but there are also an abundance of training courses online, from generalist to specialist skillsets. In the world of digital marketing, everything you need to know is available online. Just ask google.
At the time of writing Google's Academy certifications which include Google Analytics, Google Ads, Google Tag Manager and more are all free. In addition, for newbies, you've got Google's Digital Garage which covers a wide range of topics from the basic through to mid-level. There's also Google Squared Online which is a well-respected certification. There's a price for this one, but it can be employer or self-funded.
As you move through the industry, there are many conferences (online and in real life pre-COVID-19 of course!), webinars, slack channels and groups to belong to. Some of the industry tools have set up academy's, including SEMrush Academy which offers courses covering different skills of Digital Marketers in their research section (all content is free, and can be uploaded without registration).
If you're struggling to know where to start your personal development, Areej AbuAli, Founder of Women In Tech SEO suggests working out what 'you enjoy doing the most and what would you like to grow your skills in. Is it technical? Is it content? Is it social? Is it digital PR? Read about the different tracks that fall within digital marketing and aim to choose one where your skills and interests fall.'
Create Your Own Opportunity
Coming back to the idea of a non-degree holder excelling in a technical marketing career: we know there is a wealth of successful digital marketers who spent their childhoods tinkering with computers, coding and building websites. They're naturally like sponges, soaking up their knowledge from their peers, reading a lot and trying things out online. They're spurred on in their work by their results, exploring the digital marketing landscape with self-driven learning.
There are lots of different ways of doing this. You'll hear people talking about 'getting your hands dirty'. In this context, it's all very well having the theory. But an employer wants to see that you've put all that theory and enthusiasm into practice.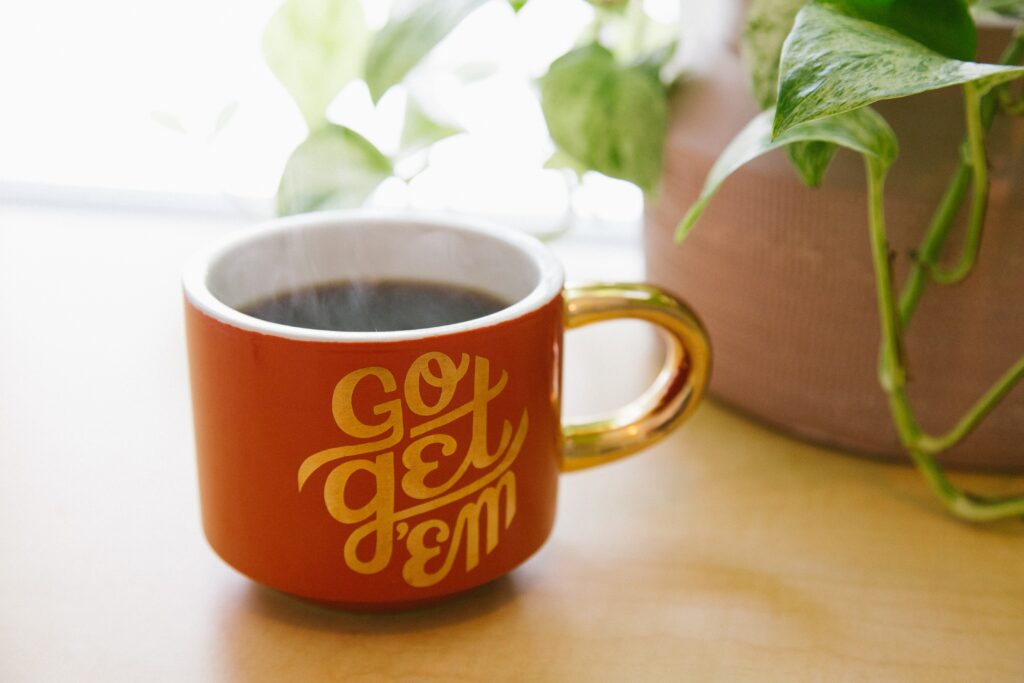 I spoke with a variety of experienced Digital Marketers who regularly interview and hire Digital Marketing jobs. Turns out we're all on the same page. THE most valuable thing you can do, irrespective of whether you have a degree or not is to give an employer examples of your work. Rand Fishkin, CEO of SparkToro said the best way to start a career in digital is to 'get some experience, if possible, by starting your own website. Doesn't matter the topic or what you sell/promote/write/amplify, but your goal should be to build it as a project you can be proud of and would show off to potential employers or clients.'
Here are some examples of how you can create your own opportunities and gain experience with real-life examples from successful Digital Marketers:
Launch a Blog
By running your own blog, you're showing an employer you're invested enough to take the time to do this. It also gives evidence of your writing style, knowledge of marketing tactics, the experience of running a blog, building partnership or how far you've taken it. For instance, if the blog was written 3 years ago and then never touched, it's not a great example. On the other hand, one which has been added to weekly, with quality copy, visuals and audience engagement would be very exciting to a hiring manager.
'Start with a personal project. A website, blog, podcast or even something as simple as a social media account dedicated to something that's meaningful to you. You'll learn a lot, it'll keep you motivated and your proactiveness should stand out in job interviews' -Scott Colenutt, Managing Director at SiteVisibility
Build a Website… Then Monetise It! 
Perhaps based on a personal interest or hobby? Your website could be a creative outlet, revenue-generating or even philanthropic. It's an incredible way to demonstrate your knowledge and enthusiasm as a digital marketer.
'My biggest thing would be to get your hands dirty and make yourself money on the Internet! Personal projects show entrepreneurialism and teach you like nothing else… if someone I interview has developed their own skills and made money from nothing, I get very excited.' -Geoff Griffiths, Managing Director at Builtvisible
As with a blog, you'll also be able to discuss the tactics you've applied and the skills you've developed on the site. You can dip your toe into paid advertising, build a WordPress site, expand a social media audience, fine-tune your use of creative software skills, write optimised copy and so much more.
'I think the best way to start out in digital marketing is to get hands-on experience, my preference would be to get an internship or exec role at an agency as well as doing things in your own time.' -Tim Grice, CEO of Connective3.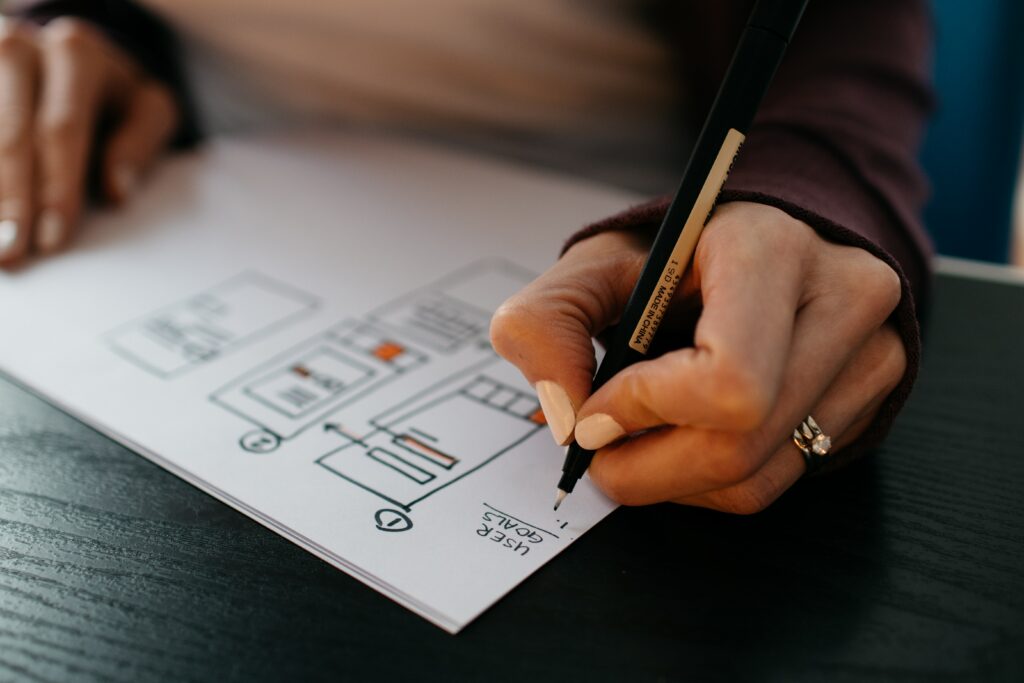 A prime example of someone accustomed to developing their own opportunities through a series of side-hustles is Mark Rofe. Most recently at the much-admired agency, Rise at Seven, Mark has now moved on to focus on his latest venture. Mark told us:
'My first role after university was as an affiliate marketing executive, and I know the only reason I got it was because I'd played about and made my own affiliate websites while I was at university. Not only does this demonstrate your passion and willingness to learn, but it shows you know how to get shit done and helps you to stand out from the crowd.'
There's no denying it's hard to get that first job in the industry. Like Mark, creating your own opportunity to get experience and practising your craft is definitely the right way to go. There are literally no restrictions and you can make it happen at a minimal cost. You're also able to discuss what you've been doing at an interview, instead of just looking blankly when asked: 'so what experience do you have?'
'We always love to see it when people have shown initiative, started their own site or blog, have a social presence and are clearly curious and enthusiastic to learn more.' -Dan Sharp, Co-Founder of Screaming Frog
Volunteer
If you're fed up of being told you've got no experience, why don't you volunteer at family, friends or small local businesses? They're likely to snap up an offer of free marketing help. But for you, it gives you the opportunity to gain essential skills and experience to discuss at an interview. Also being able to tell an employer how you created the opportunity to volunteer your services reflects so positively on your candidature.
'Put yourself out there and practice on your own. I asked a small business owner if I could launch and run a Facebook page for him for free as a way to gain some experience after graduating. This progressed into a paid freelance gig and I ended up building the business a new website!' -Emma Lambert, Senior Digital Marketing Executive at clockworkTalent
Emma is my own in-house Digital Marketer. She joined us without much 'real' industry experience. She was newly graduated and working as a waitress. She had, however, created herself a voluntary opportunity to be digital marketing guide to a local chiropodist.
This threw Emma in at the deep end. Slightly unconventionally, the business owner gave her his logins and then handed over the reins to all of his digital assets and said 'go for it!'. She rebranded the website, wrote for their blog and developed their social media channels from scratch. Yes, it was unpaid to begin with but ultimately, it gave her a lot to talk about at the interview and showed me she was serious about her career. And, of course, it was exceptionally valuable to the business owner, who gave glowing reviews of her enthusiasm and work. So whilst volunteering is unpaid – it can really pay off!
There's never a right time to start your own project, so just do it. Don't let imposter syndrome hold you back or wait, looking for a sign. Ksenia Mikheeva, the Founder and Product Owner of SEMrush Academy advises to 'start your first project as soon as you can. Do it now! The best way of learning Digital Marketing is by doing. If you do not have clients yet or you are looking for a job,  just do the first project for free or build your site. This first project can be an excellent addition to your portfolio and CV.' 
As Ksenia said, you can use your work as examples in your CV or when questioned at interviews. Where an employer once said you've got no experience, you're able to discuss what you've been doing, the tactics you've used and the results you've achieved. Even experienced digital marketers do this with their own side hustles!
Network & Knowledge Share
COVID-19 has changed networking opportunities. Social distancing, quarantine and general concern for the industry's wellbeing have quashed so many in-real-life opportunities to meet industry peers. Whether they were the big or small conferences or more local meetups, many have temporarily switched to being online. There are also slack groups, Twitter chats, Whatsapp groups, Zoom webinars etc. all of these are alive and well in both formally organised settings as well as informal industry-friendly clusters.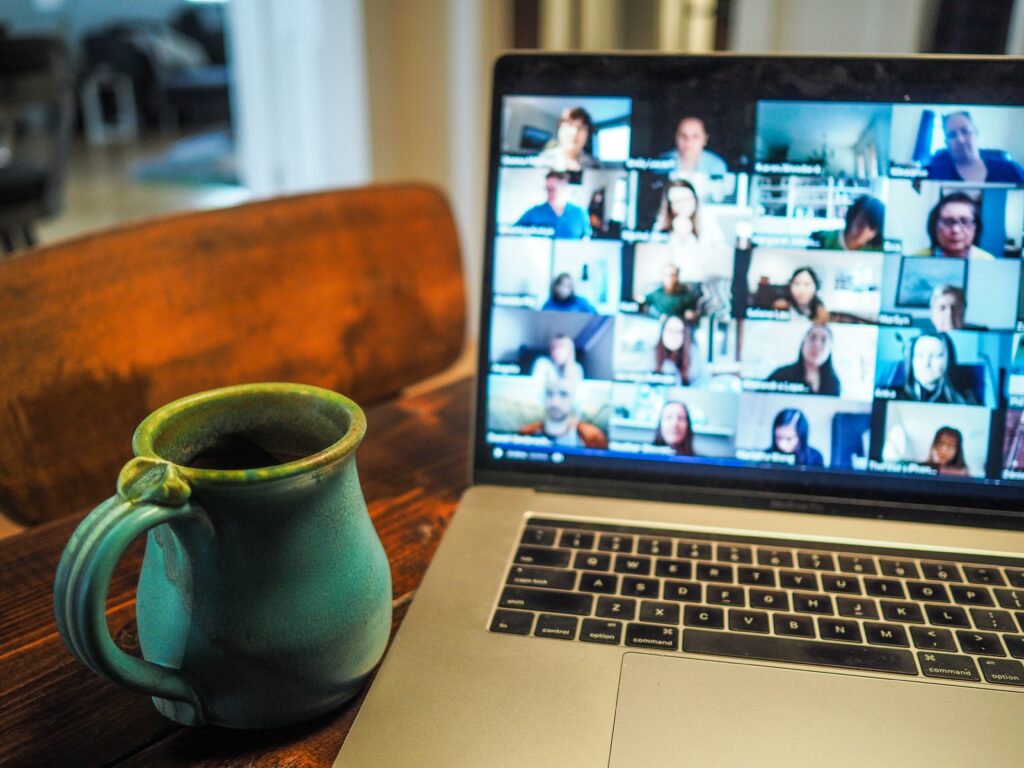 'Join a popular online community on FB, Twitter, LinkedIn, subscribe to YouTube channels, and so on. In these groups, you'll find industry news, trending topics, but, most importantly, you can ask questions and test your ideas.' -Ksenia Mikheeva, Founder & Product Owner of SEMrush Academy.
A word of caution, only pursue networking groups you can relate to. As you'll only get out of it what you put in. Make sure you find yourself the right forums as participation is definitely the right way to go. For instance, if you're loving SEO and identify as female, a genuinely supportive knowledgeable Facebook group is Women In Tech SEO. Other ways of gaining knowledge include following reputable Digital Marketers on social media. Our industry is so good at sharing. You could also sign up to regular newsletters which bring you industry news roundups.
I'm a huge advocate of giving someone a chance based on their enthusiasm. But following the above advice will give you the advantage in today's tough job market. Every new vacancy is receiving a high number of applications so it's no longer easy to find a company prepared to risk everything on hiring someone with zero experience.
---
Looking for more job seeking tips? We've got you covered:
💡 Getting into Digital Marketing with Brighton Digital Women
💡 Think you're under-qualified? So what!
💡 How To Find A New Job on TikTok
People with vast amounts of enthusiasm not only have great CV's but follow through in their applications. They're creating opportunities for themselves, whether it's a blog, website, app, running a TikTok account or another creative outlet.
They may or may not have gone through higher education but have harnessed their naturally curious minds and pushed through into the world of digital marketing. If you've got experience or are a complete newcomer to the industry, get in touch with our recruitment team by emailing us on jobs@clockworkTalent.com.