You'll know when you find the one…
Every business has ambitions to achieve success, and digital marketing agency Receptional is no different. They've got all the right components from great people with an abundance of experience to a strong industry reputation, having been established back in 1999. Let's put that into context… Google only launched the year before that in 1998! Fast forward 22 years and they've got a tight-knit team of 30 delivering exceptional results to some of the UK's leading brands, not to mention regularly winning industry awards.

Under great leadership, this team had navigated their way through the pandemic and even brought new clients into their fold during these challenging times. Interestingly, hiring a Business Development Director had been on the cards since the end of 2019 before the news of COVID-19 had broken in the UK media. The MD of Receptional, Justin reached out to me to discuss recruiting a Business Development Director because we'd successfully recruited for Receptional before.

The last time was back in 2018 when we introduced a great SEO Content guy (who's still with them 3 years later and now their Head of Content Strategy). For Justin, this meant clockworkTalent was a proven recruitment partner and an expert in hiring digital marketing jobs. Justin has been kind enough to share some thoughts about working with us…

"I really enjoyed working with Natasha. She's really experienced and was able to give sage advice throughout the process. She was meticulous in her research and helped ensure we found a fantastic candidate, the best part of working with clockworkTalent is only getting relevant CV's and the accompanying advice. There is very little they could have done better. It's been a pleasure!" –Justin, MD of Receptional

This project was different. To recruit an experienced Business Development Director to the leadership team, someone who would take the "burden" of developing sales off of the senior management and take pole position for all new sales. It would redefine all business development activity at the agency. The catch being, for this to be successful it really needed to be the right fit with Receptional.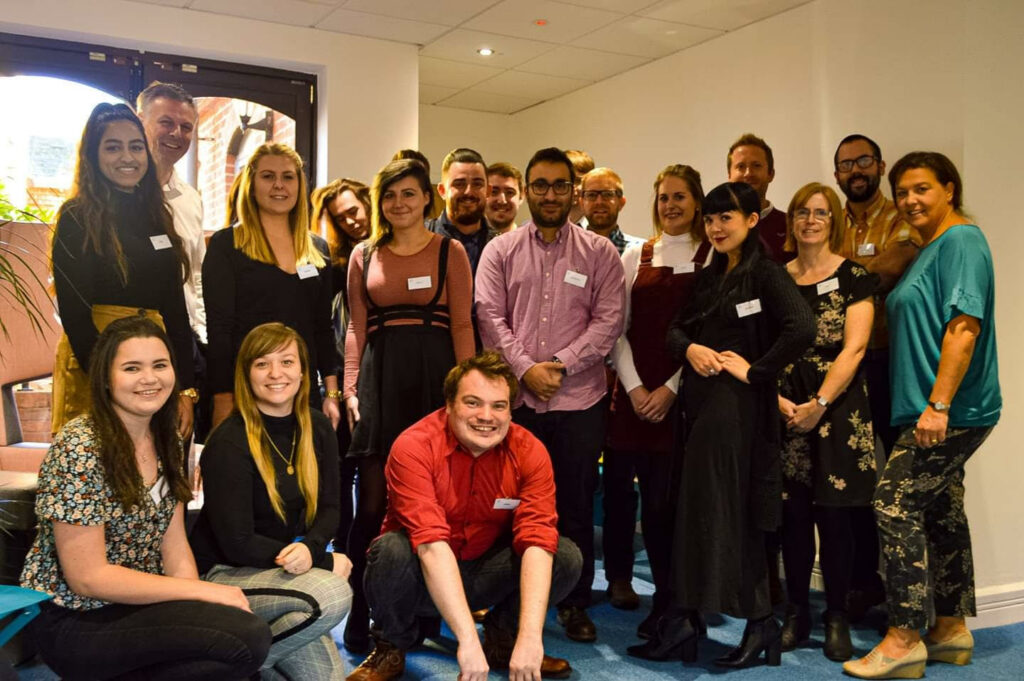 Justin warned me, they'd already tried to recruit this role themselves but hadn't found anyone – hence turning to me. Using an experienced recruiter would tap into people they couldn't reach, it would also take away the time burden of recruiting as well as speed up the recruitment process. Little did I know, the pandemic would close the project for some 6 months (neither my nor Receptional's fault) whilst the world got to grips with the new ways of working.

Reigniting this recruitment project in 2020 Q4, we identified some really successful salespeople and through the prescreening and subsequent interview process were able to refine what was really important to make the right hire. Yes, we have a database, yes people were applying directly through our job board but it's our deep network and industry knowledge that's of significant value for this level of recruitment. I felt like I was literally running through the industry, peeking in to find the right person.

Dean stood out instantly and I knew he was the one! It wasn't just about knowing the industry, being tenacious and resilient or just about having a track record of sales success. In addition to all of that, he's a nice guy. We wanted the balance of experience and potential. Someone who'd grow with the agency, be part of the team and reap the career rewards of his future successes. Dean was going to be pivotal to the agency's growth.

It's with pleasure I can confirm Dean has joined Receptional as Business Development Director. He brings with him years of success awarded with listings from Major's and BD100's, named as a finalist in Business Developer of the Year for 2019's The Majors and shortlisted as Rising Star and on 'The List' of The BD100 2020. Dean's pedigree goes some way in recognising how he ensures his clients benefit from his eternally curious mindset. He's driven by the creativity and challenges that the industry brings. I know he's going to be very successful as Business Development Director at Receptional. When asked his opinion of finding his new job through clockworkTalent, Dean said:

"Natasha was brilliantly attentive from the first time we spoke right through to signing the contract. She clearly had a brilliant relationship with the agency she was recruiting for, which meant she could offer sound advice throughout the interview and negotiation process. Always friendly, honest and upbeat, Natasha and clockworkTalent are a recruiter for life. There isn't anything they could have done better." –Dean, Business Development Director at Receptional

Read about some of our other recruitment projects:
⭐ Learning with Experts
⭐ In Marketing We Trust
⭐ David Yarrow Photography
⭐ Erudite
---
If you'd like to be introduced to Dean as you're considering your agency options, don't hesitate to ask me for an intro. Equally, if you're looking to hire digital marketing talent for your team, please do get in touch. Using an experienced, well-connected recruiter to support your hiring process can be really beneficial. You can reach me directly by emailing natasha@clockworktalent.com.
On the flip side, if you're in digital marketing and want an awesome career move, clockworkTalent is always hiring, so it's worth registering your interest so we can keep you in mind for superb job opportunities!