The best of both worlds…
During this blog series, we talk to accomplished digital marketing professionals from a variety of backgrounds about their career journeys with the aim of inspiring jobs seekers, aspiring freelancers and the trailblazing entrepreneurs amongst you
In this blog, we're celebrating the career of Jo O'Reilly!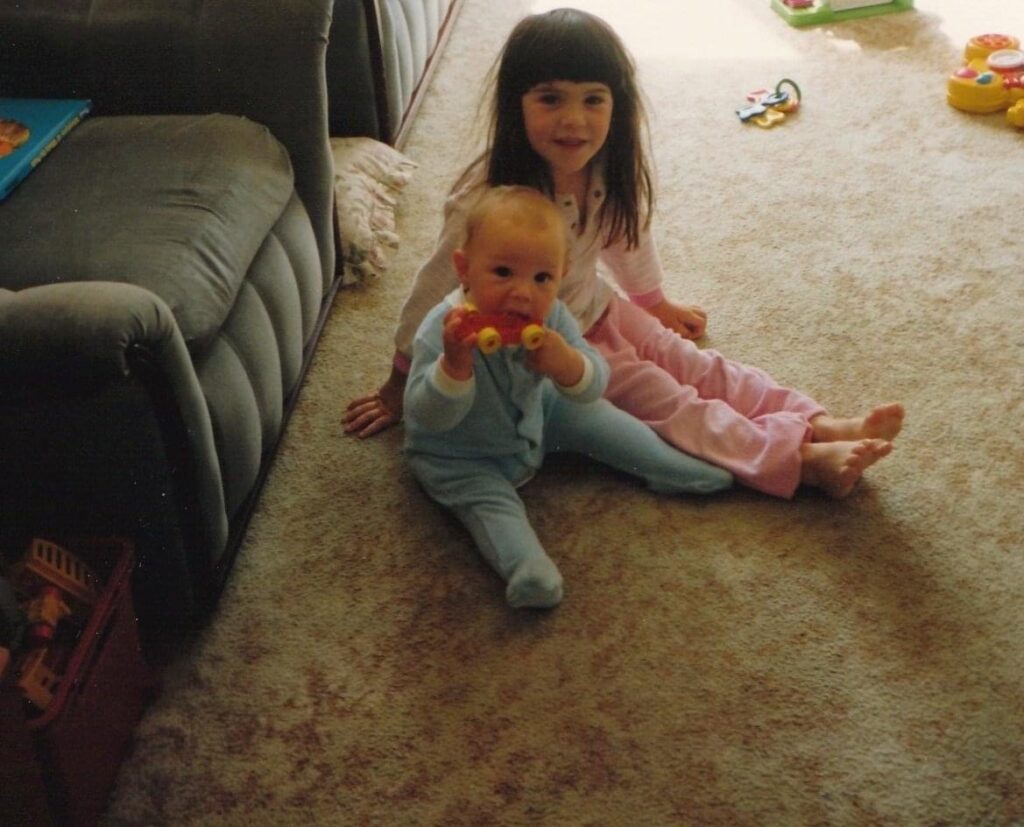 Jo O'Reilly is the Digital PR Manager at Salience Search Marketing, an NCTJ-qualified former journalist, she's also worked in publishing!
Over to you, Jo…
What did you want to be when you grew up?
I think I always knew I wanted to be a writer of some description, or maybe a librarian so I'd have access to a never-ending stream of books.
What was your very first job?
I worked in my Uncle's Happy Shopper!
How did you first discover digital marketing / your specific industry sector?
Purely by accident, I didn't want to jump straight from journalism to marketing like a lot of people so I went to work in publishing for a bit.
It was a nice change of pace at first but I was missing the excitement of journalism, I drifted into content marketing and eventually Digital PR.
When I started doing Digital PR we weren't calling it that yet, I was just doing PR in the digital space, working for those who knew the SEO value of links.
It's evolved so much in a short space of time, and I'm fortunate that a lot of the time now that my job involves a lot of the best aspects of journalism, with the more enjoyable aspects of marketing.
Share a mistake you made or an event you regret from your career:
After putting myself through both a journalism degree and my NCTJ and then working as a journalist, my entire professional identity was tied up in being a journalist. Then when I wasn't one anymore, I didn't really know who I was professionally.
In hindsight, I wish I'd focused more on the craft, on being a storyteller, and not on the label.
Jumping in a time machine, what advice would you give your 18-year-old self?
I'd probably tell myself to go and get a diagnosis for ADHD. The knowledge that my brain isn't broken, it just works differently to other people's brains would've led to me being a lot kinder to myself both personally and professionally over the years.
What industry skills do you wish you'd learned sooner and why?
I'm slowly getting to grips with some of the tech SEO stuff, and I wish I'd jumped in sooner as it's not as scary or confusing as I first thought.
Who are you inspired by in the digital marketing industry?
The freelance Digital PR Erica Vonderwall, her honesty around her own journey with ADHD and how it has shaped her career and how she works is an inspiration. Nat Arney for being just so supportive to everyone in the industry and talking openly about both her career and her health and of course Areej AbuAli for what she has done with the TechSEO for women channel.
If you were to publish an autobiography in 20 years' time, what would it be titled?
Eat, Pray, Links.
What's the one thing you want to be remembered for from your career, and why?
I think it's from a Maya Angelou quote, but I always try to remember that people remember not what you tell them but how you treat them.
I hope that anyone who works with me remembers me as treating them well, I've had both good and bad managers through my career, and I know how I don't want to be remembered!
What subjects were you best at in school?
English Literature, Art and Drama.
Thank you, Jo! Keep an eye out for more of the MOAM series as I regularly publish new editions from other inspiring digital experts.
Could your career story inspire others to further their digital marketing careers? Or, do you know someone whose story needs to be told? Feel free to get in touch with me directly via sophie@clockworktalent.com. Alternatively, if you're looking to explore your career options in digital marketing, visit our job board or upload your CV.
Did you enjoy reading about Jo's digital career? If so, you'll find these MOAMs interesting too!
💡Lucy Askew- The Making Of A Marketer
💡Alex Hickson- The Making Of A Marketer