February 13th is the greatest day of the year…
It's the day before Valentine's Day, and with sticking with the theme of love, it is also World Marriage Day, the anniversary of the last Peanuts comic ever being published, and also Robbie Williams' Birthday. But most importantly, February 13th is Galentine's Day!
For those of you that don't know, Galentine's Day was originally coined by Leslie Knope during an episode of Parks and Recreation and is a day for you to celebrate your gal pals, your mum, the women you work with and that lady you always see on the train with the awesome Filofax. Gather those brilliant women in your life today because it's time to celebrate!
That's right, this February we're not writing about why you should follow our TikTok account, or why our expert digital marketing recruiters love Valentine's day so much. We're not even going to give you tips on how to fall back in love with your work.
Nope, this year we're celebrating the right way by giving a massive Galentine's Day shoutout to all the legendary women working in Digital Marketing and Technology!
We took to social media and asked you to share your stories of female brilliance and girl, did you deliver!
Below are just a handful of the messages of love we received from inspired women about inspiring women. If you'd like to get involved, share this article on social media and tag your digital lady friends!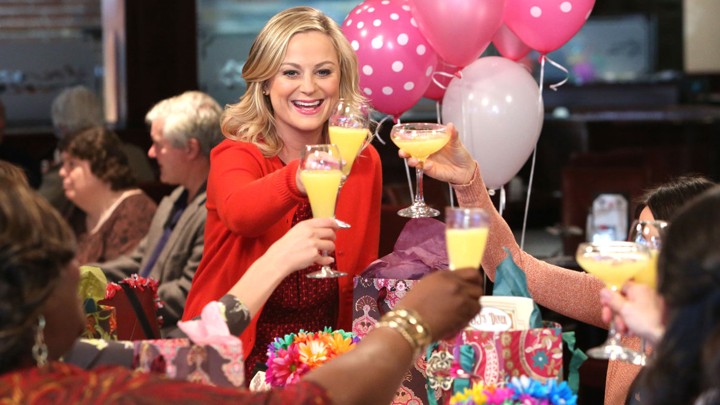 @Tasha_Antwi @areej_abuali @louisevparker (Nominated by Emma Lambert)
@Emmaaa_95 @AishlingFarrel & @sophtanner27 –@Kirsty_Hulse @areej_abuali @FayeWatt @pippasays@RejiYates (Nominated by Natasha Woodford)
@areej_abual @Tasha_Antwi @willz_PB @chimammeje @clairecarlile @mira_inam @aleyda @CrystalontheWeb @SurenaChande @jessthebp @peaceyyy@clorinda__ @chloeivyroseseo@BillieGeena @__nca (Nominated by Rejoice Ojiaku)
"Insanely talented, always inspiring. What a blessing !"
Allegra Chapman (Nominated by Rachel Pearson)
"Allegra is absolutely brilliant. She has gone freelance and had a (BEAUTIFUL) baby this year all the while supporting and getting excited about what we're doing with Brighton Digital Women! Her energy is amazing and she's fierce and inspiring."
Hollie Bradbury (Nominated by David Gossage)
"Hollie is an exceptional content marketer who is currently making great waves with influencer marketing services she has developed for a number of clients."
Anwen Williams, Alice Boyd-Leslie, Cassie Evans and Zara Syversen (Nominated by Beatrice Opara)
"Anwen, Alice, Cassie and Zara are the organisers of Codebar Brighton. Each week they create a safe space and an amazing environment to learn how to code. I've always felt like I've been supported by them and they provide amazing advice. These ladies are truly inspirational and have a major influence on my journey into a tech career. Thank you so much for being unique and amazing!"
Adah Parris (Nominated by Lesley Burdett)
"I'd like to mention Adah, a Tech Philosopher, Keynote Speaker and Coach who is making massive waves in futurist tech talks. She was recently named in the Top 100 most influential BAME leaders in tech. Her bio is pretty impressive. She's inspirational and is also a beautiful human being both inside and out."
Jennifer Le Roux (Nominated by Pippa Moyle)
"Jennifer created Brave Butterfly (helping people be braver in their careers) with Sophie Jane Turton, spoke in public for the first time in years at Belongcon and has been going for bolder clients."
Sophie Turton (Nominated by Pippa Moyle & Allegra Chapman)
"Sophie spoke publicly about her mental health, created Brave Butterfly with Jen and has been building The Joyful Web with Alice Reeves."
"Sophie Jane Turton is teaching the world to love themselves."
Alice Reeves (Nominated by Pippa Moyle & Allegra Chapman)
"Alice applied for Non-Exec Director for Wired Sussex and GOT IT (wooo!), she also published a children's book series, created a podcast and has continued to do amazing work with Belongcon."
"Alice Reeves is helping people find a sense of belonging and community with belong."
Tess Agnew (Nominated by Pippa Moyle)
"Tess has been filling my timeline with more and more amazing sports things that she's achieving."
Lana Tweedy Burgess (Nominated by Allegra Chapman)
"No matter what life throws at her, Lana remains a cheerleader for those around her. She's built a successful freelance business around her desire to support mental wellbeing for all and has been the energy driving Brighton Digital Women forward."
Vicky Evans (Nominated by Natasha Woodford)
"She won't see this but she's been my right-hand finance woman since the beginning. I wouldn't have wanted to do it without her!"
---
Thank you all for helping us put together such an inspiring list of spectacular women in digital marketing and tech, in the words of Leslie Knope, you're all 'goddesses, glorious female warriors' and you deserve to be celebrated!
Remember to share this article on social and tag your digital lady friends, Happy Galentine's Day!
Galentine's Day Photo Credit