Stumbling into SEO
During this blog series, we talk to accomplished digital marketing professionals from a variety of backgrounds about their career journeys with the aim of inspiring jobs seekers, aspiring freelancers and the trailblazing entrepreneurs amongst you
In this blog, we're celebrating the career of Lazarina Stoy!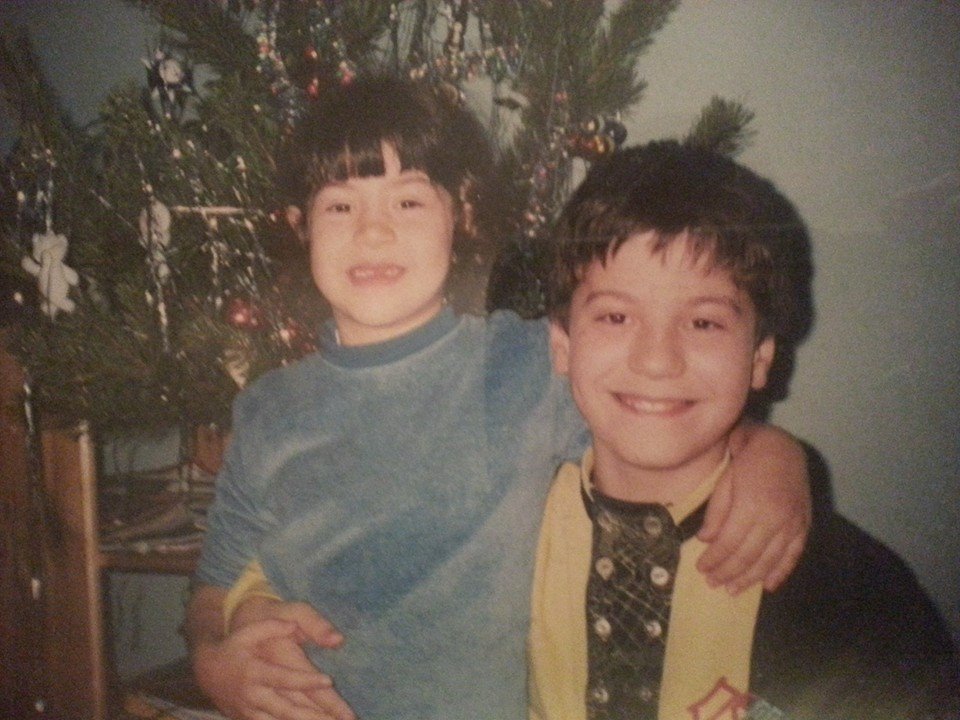 Lazarina is the SEO & Data Science Manager at Intrepid Digital! She is passionate about SEO, data science, machine learning, automation and analytics, and gave great talks focused on automation and machine learning at BrightonSEO and Women In Tech SEO 2022.
Over to you Lazarina…
What did you want to be when you grew up?
Oddly enough, I wanted to be a dentist. Sounds pretty strange for a child, but I had a relative come into our extended family, who I really admired – she is such a badass lady and super smart. Naturally, I wanted to be more like her and with her being a dentist, this became a dream of mine for a crazy amount of time.
What was your very first job?
My very first job was working in marketing as an in-store promoter. I worked on the direct marketing campaigns on big brands from the portfolio of Unilever and Procter & Gamble, back when I was 15 👀 . It was a great summer and weekend job I held for about 2-3 years and amazing for someone of that age. Really taught me how to talk to people and sell stuff to them. Stuff that perhaps, depending on the brand or campaign, they don't really need.
Then, I switched over to Hospitality for about 7 years of my life.
How did you first discover digital marketing / your specific industry sector?
I first heard about SEO in university – I studied a joint Marketing and Management degree. I didn't really pay much attention to it at the time.
Towards the end of my degree, I became obsessed with working in an industry, where "I could bridge the gaps between marketing and artificial intelligence". Yes, that is actually what I told myself, and even more worryingly – yes, I did call it artificial intelligence. This prompted me to make a 180 and get into machine learning and NLP.
By the time, I started searching for a job after graduation, I literally stumbled into SEO. What I loved about it is that you actually can make your career be what you want it to be. I fell in love with the possibilities of implementing natural language processing theory in my practical day-to-day and was inspired by the knowledge shared by Hamlet Batista, Andrea Volpini, and Bill Slawski. Then, I just stuck around and tried doing the 1% better everyday thing and so far it's been going okay.
Share a mistake you made or an event you regret from your career:
I think I've made a few mistakes, but they all come from not trusting my gut feeling. This led me to stay in a workplace that I was not vibing with, to put it lightly, for longer than needed, or working freelance clients that would take advantage of my work.
Worst thing about these situations is that unless you've been through this a couple of times, it's really hard to pick yourself up and believe in yourself. It's imposter syndrome times a hundred. I'm really thankful to my WTS Mentor Veruska Anconitano for being the person to believe in me when I needed it. Looking back, her mentorship early on in my career was pivotal.
It takes some time and experience to learn what opportunities are actually good for you, and what you should pass on, but it's a really useful skill to master.
Jumping in a time machine, what advice would you give your 18-year-old self?
(1) Don't be ashamed to talk about money
(2) Network within the industry as early as possible
(3) Learn what motivates and what makes happy the people you work with – clients, co-workers, leaders
(4) Don't let people lead you with fear-based tactics
(5) Know that if you are not valued where you are right now, there is a company looking for someone just like you, so you just have to put yourself out there and the magic will happen!
(6) Know that whatever happens, it happens for a reason, so try to reflect and move on as swiftly as possible, instead of dwelling on what it could have been.
Last two are a bit philosophical, but to be honest, I feel like a lot of professionals, especially early on in their careers need to hear this, and so did I when I was 18.
What industry skills do you wish you'd learned sooner and why?
Networking. Often underrated, but super useful in our industry and any other, and still something I'm learning how to get better at.
I feel like, without this, it can become easy to fall into an echo chamber of how you do things, how far you progress in your career, how you perceive your role and about a thousand other things. Chatting with people about not only SEO, but work culture, work-life balance, and the things that fascinate them or annoy them is a truly eye-opening experience.
Who are you inspired by in the digital marketing industry?
So many people!
I don't think I can do such a list justice, but I'm genuinely on a daily basis inspired by everyone and anyone that shares their knowledge, case studies, builds scripts, processes, and tools, networks, does speaking gigs, has an SEO (or even non-SEO) side hustle, and so on.
Literally just doing one of these things puts you on my list of people to be inspired by, cause I know how challenging it can be to put yourself out there like that.
If you were to publish an autobiography in 20 years' time, what would it be titled?
How to Stumble Your Way Into Happiness
What's the one thing you want to be remembered for from your career, and why?
Being a good person to be around and being a good educator. Why? Hm, I feel like it is just something that I feel can make a huge impact on people. Knowledge is to be shared, and people ought to be good. Simple as that!
What subjects were you best at in school?
Initially, Chemistry (though I don't remember much of it now). Then towards the end of high-school all business-related subjects – accounting, banking, business law, marketing, management, etc.
Keep an eye out for more of the MOAM series as I regularly publish new editions from other inspiring digital experts.
Could your career story inspire others to further their digital marketing careers? Or, do you know someone whose story needs to be told? Feel free to get in touch with me directly via sophie@clockworktalent.com. Alternatively, if you're looking to explore your career options in digital marketing, visit our job board, upload your CV, or follow us on social platforms, for tips and tricks to further your digital marketing career!
Did you enjoy reading about Lazarina's digital career? If so, you'll find these MOAMs interesting too!
💡Crystal Carter- The Making of A Marketer
💡Chima Mmeje- The Making of A Marketer