The driving force behind the FCDC
During this blog series, we talk to accomplished digital marketing professionals from a variety of backgrounds about their career journeys with the aim of inspiring job seekers, aspiring freelancers and the trailblazing entrepreneurs amongst you!
In this blog, we're celebrating the career of Chima Mmeje!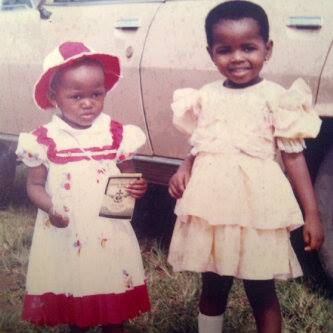 Chima is an SEO Content Writer and Strategist for SaaS companies like Wix and Semrush. Her speciality is building topic clusters and executing them as long-form content pieces. Chima has been featured in industry publications such as Hackernoon, Search Engine Land and HubSpot. She is also the founder of the Freelance Coalition for Developing Countries, an organization that provides free mentorship and training for BIPOC professionals living in developing countries.
Over to you Chima…
What did you want to be when you grew up?
I wanted to be a lawyer.
What was your very first job?
Waitress at a hotel restaurant.
How did you first discover digital marketing / your specific industry sector?
Started out writing content for a remote content agency. It was my first content job and as I progressed, I learned more about SEO, on-page, design and how they all work together to improve user experience.
Share a mistake you made or an event you regret from your career:
Not getting mentors early on. I could have scaled faster if I had a good mentor. Also, learning how to position properly. I spent the first 15 months being a generalist. Things changed after I niched down and figured out my positioning.
Jumping in a time machine, what advice would you give your 18-year-old self?
Stop fretting about everything. You deserve ease and grace.
What industry skills do you wish you'd learned sooner and why?
Content strategy. I spent two years mostly doing just content. Learning strategy gave me an edge, and allowed me to own results and package my services.
Who are you inspired by in the digital marketing industry?
Areej AbuAli
Aleyda Solis
Simon Schneiders
Josh Spiker
If you were to publish an autobiography in 20 years' time, what would it be titled?
The Road Taken: Happy Days Are Finally Here
What's the one thing you want to be remembered for from your career, and why?
Impact above all else. The work I've done with the coalition. The lives we've changed and the people who increased their revenue and realised their worth because of our efforts.
What subjects were you best at in school?
Literature-in-English
Keep an eye out for more of the MOAM series as I regularly publish new editions from other inspiring digital experts.
Could your career story inspire others to further their digital marketing careers? Or, do you know someone whose story needs to be told? Feel free to get in touch with me directly via sophie@clockworktalent.com. Alternatively, if you're looking to explore your career options in digital marketing, visit our job board or upload your CV.
Did you enjoy reading about Chima's digital career? If so, you'll find these MOAMs interesting too!
💡Declan Reilly- The Making of A Marketer
💡Orit Mutznik- The Making of A Marketer