Choose To Be Bold
During this blog series, we talk to accomplished digital marketing professionals from a variety of backgrounds about their career journeys with the aim of inspiring job seekers, aspiring freelancers and the trailblazing entrepreneurs amongst you.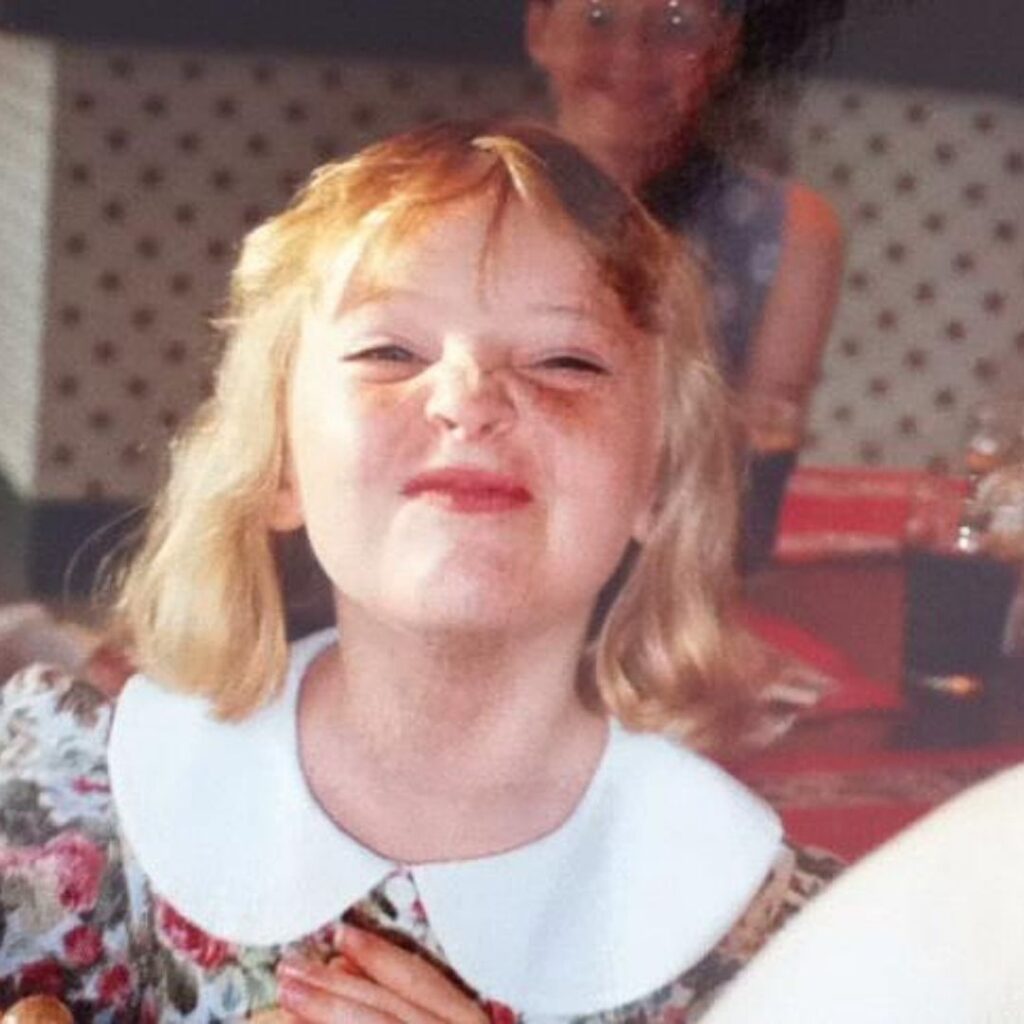 In this edition, we're celebrating the career of Kelly Johnstone, Head of Content at Staysure!
Kelly has been with the Staysure Group for the past 4 years, working her way up from Content Manager to Head of Content.
She was also the driving force behind pet insurance brand Petsure's content strategy, building it from the ground up!
Over to you Kelly…
What did you want to be when you grew up?
I wanted to be an astrophysicist when I was a kid as I loved learning about stars and planets. I even had a CD-ROM that my dad bought me that I used to spend hours on learning about supernovas, commits and black holes. But really that boiled down to wanting to know how things work. I never pursued it as a career as well… It turned out I didn't like the physics part!
Other than that, I don't think I ever had a strong 'calling' for what I wanted to be when I was older. I had subjects that I enjoyed learning about and stuck to those.
What was your very first job?
My first job was as a store assistant at Dorothy Perkins. On one particularly quiet Sunday, I fully sorted the sales section into price, size and colour order. It was a thing of beauty as I hate disorder. Some would say that's a bit obsessive… but it was incredibly satisfying! What wasn't satisfying was seeing my handiwork destroyed by customers. Nothing changes hey?
How did you first discover digital marketing / your specific industry sector?
I actually fell into digital marketing and have done the rounds of various sectors.
Fresh out of uni, I started in the third sector, working for a charity called the Motor Neurone Disease Association. There I found an interest in web analytics and self-taught myself to understand how people were using the website. I also created their first blog to live report from an International Symposium. I've also always had a blog on the go somewhere!
From there, I sidestepped into digital marketing as an Assistant eCommerce Manager in a B2B group of companies, learning from the ground up. My boss at the time was going on maternity leave 3 months after I started, so I had a steep learning curve to cover her.
After a couple of years, I fell pregnant and went on maternity leave myself – at which point the business decided to split out my role into analytics and content. At that point, I decided to move into content. As although I'm a badass with analytics, I have more passion for content (and still use analytics).
It was one of the hardest decisions I had to make in my career, but I'm glad I made the right decision.
Share a mistake you made or an event you regret from your career:
I don't really regret much in life – even my worst moments were all learning opportunities in the long run (trust me, there are a lot of those).
Without those experiences, I wouldn't be the person I am today.
But one thing I wish I'd learnt earlier in my career was valuing myself and my voice more.
I used to really struggle with sharing my opinions just in case someone disagreed with me. I'd over-apologise for my presence and generally didn't have a lot of confidence in groups. I was the girl in school whose school report would always say that I should participate in class more.
I think my career had a clear step up once I learnt how to be assertive and value myself and my opinion more.
Jumping in a time machine, what advice would you give your 18-year-old self?
Oh goodness. Kelly at 18 has a lot ahead of her. She's just started at university studying Biology (hit me up for some fun facts).
I'd tell her not to eat the lasagne at the dodgy pub as it'll give you food poisoning. I've never felt as ill as that before.
But in all seriousness, that she should trust herself and her gut more than her head. Her head will stop her from doing things because they might seem like hard decisions, or because she might feel silly. But her gut will always guide her in the right direction.
What industry skills do you wish you'd learned sooner and why?
Ooh, I wish I'd learnt more about UX earlier in my career. UX and content play such a close role with each other that they really are the thunder and lightning of a page. When you get them to play together, something magical happens.
Who are you inspired by in the digital marketing industry?
Too many to name! I'd have to say my colleagues would have to be my first inspirations as inspiration starts at home. As well as always making time for me, they challenge me to think bigger and together we really push the boundaries when we work together on projects.
We don't always agree on things, and I like that. But we always respect each other's opinions and trust each other's mad ideas to make the impossible possible. We've pulled that off too many times to name and it definitely forges a strong and honest team dynamic!
Beyond the madness of Staysure, I'd say Areej AbuAli is one of my biggest inspirations. She's achieved so much, created such a welcoming community for Women in TechSEO and fights for empowering women and POC. How she finds time for it all is beyond me, but I'm very grateful for her and I'm just in awe of everything she does. Areej is certainly a force to be reckoned with!
If you were to publish an autobiography in 20 years' time, what would it be titled?
I've actually joked about writing an autobiography a few times – having gone through a divorce in a pandemic, going through the identity crisis of being a mum (and then a single mum/co-parent), buying a house on my own after never living on my own… not to mention the things I've done in work. It'd be epic already.
But I'm hoping that in the next 20 years I'd call it: 'Choose to be bold'.
Tackling hard decisions and finding a new path isn't easy. But by being true to yourself, listening to what you need and fighting for things that are important to you, you'll be happier than you've ever been in the long run. I know it sounds a little cliché, but I'm a walking poster board for how true that is.
What's the one thing you want to be remembered for from your career, and why?
I want to be remembered for pushing a customer-first approach to marketing. It's something I bang on about a lot because I feel passionate about it. A lot of websites and businesses are very WE centric, pushing their needs, or agenda of making money, rather than focusing on what customers really want to see. Yes, I know… we all need to make money, pay the bills blah blah blah…
BUT… I strongly believe that being customer-centric is the next big shift for businesses to ramp up growth. It involves a massive change in direction and thought process across the board to really pull it off. That's asking a lot for most businesses.
So, I'd love to one day be involved in a full on shift to being customer-centric across an entire business and see the impact. It would be really challenging, but I'd be so proud to have realised that dream.
Keep an eye out for more of the MOAM series as I regularly publish new editions from other inspiring digital experts.
Could your career story inspire others to further their digital marketing careers? Or, do you know someone whose story needs to be told? Feel free to get in touch with me directly via sophie@clockworktalent.com. Alternatively, if you're looking to explore your career options in digital marketing, visit our job board or upload your CV.
Did you enjoy reading about Kelly's digital career? If so, you'll find these MOAMs interesting too!
💡Chloe Smith- The Making of A Marketer
💡Olivia Hanlon- The Making of A Marketer