During this blog series, we talk to accomplished digital marketing professionals from all different backgrounds about their career journeys with the aim of inspiring jobs seekers, aspiring freelancers and the trailblazing entrepreneurs amongst you
In this blog, we're celebrating the career of Dan Taylor!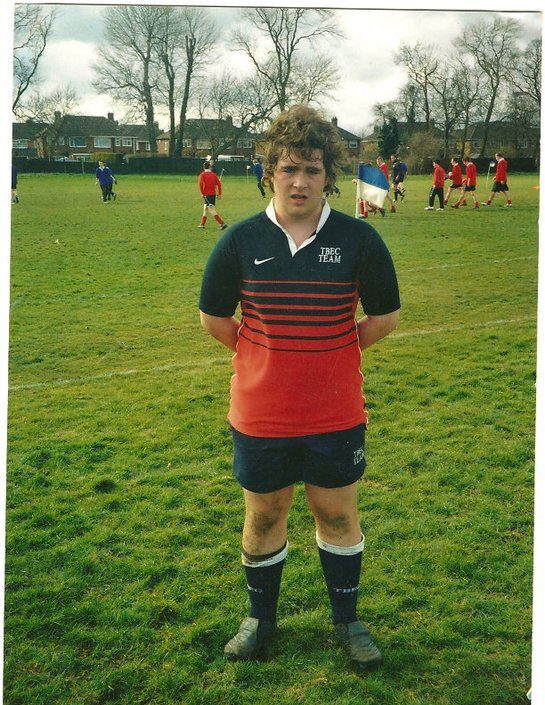 Dan is the Head of Technical SEO at SALT.agency and has worked with a wide variety of companies, from LSE-listed major British brands to pioneering unicorn tech start-ups in San Francisco.
Outside of work, he delivers workshops at Google Digital Garage Sheffield and regularly speaks at events such as BrightonSEO, MeasureCamp (London & Manchester), TechSEO Boost (Boston, MA) and Optimization 2020 (Moscow).
He was even named in the Search Engine Journal Top 140 for 2018 & 2019!
Over to you, Dan…
What did you want to be when you grew up?
Growing up I originally wanted to work in the sports industry. My Dad used to own and run a chain of sports retail stores and I'd spend time there, usually on a computer in the office on MS Publisher and other apps. I then at age 11 randomly ended up being the scoreboard operator at Grimsby Town Football Club, and I did that for 5 years… Matchday updates, creating frame animations. I did that for 5 years and got to experience a professional sports club commercial department first-hand.
What was your very first job?
At 16 I got a job working as a potwash in a hotel restaurant for like, £3.10 an hour, and I used to do 10 to 11 hours a Saturday. Then I moved into working on the markets.
How did you first discover digital marketing / your specific industry sector?
August 5th, 2006. Weirdly specific, but, whilst I was at Grimsby Town they decided they wanted to provide a live text commentary of the games through the website. They didn't have a VidiPrinter or anything at the time, so it involved editing a page and republishing every 2-3 minutes with a text summary of what was going on. They made this decision maybe an hour before the match, and the first match I did was August 5th, 2006. This was the first time I properly logged into a website CMS, made edits, published etc and that then opened more doors.
Share a mistake you made or an event you regret from your career:
I'd probably say not listening to warning signs and flags as soon as I saw them. I've stayed in some jobs in the past too long when the writing on the wall was probably the first couple of weeks, but in the interest of "putting a year" on the CV, I tried to make the best of what was a wrong move.
Jumping in a time machine, what advice would you give your 18-year-old self?
Probably that in every job, there will be people you don't always see eye to eye with, but to see that as an opportunity to learn the political side of workplace culture a lot earlier.
What industry skills do you wish you'd learned sooner and why?
Probably communicating data better. A lot of my early roles in marketing included reporting, but they were rigid reports and in hindsight could have been made a lot better, more informative, and more efficient to pull together.
Who are you inspired by in the digital marketing industry?
There's a few people across the SEO industry who do some amazing work and produce amazing content and share. I'd probably say from day one in SEO, Aleyda is someone who inspired me early on, along with people like Eric Enge, whose content I remember reading early on when getting into SEO.
If you were to publish an autobiography in 20 years' time, what would it be titled?
Don't Pay The Duck
What's the one thing you want to be remembered for from your career, and why?
I'd like to be remembered for doing things that add value and help people, whether it be content or anything I do in the future. I've been privileged to have been credited with coining the term "edge SEO", and worked with some fantastic fields in progressing that field, but I'd like to do more and contribute more.
What subjects were you best at in school?
I was actually really awful at school. I did well in IT, Maths, and Religious Studies, but my best grades were in English Lit.
Thanks, Dan! Keep an eye out for more of the MOAM series as I regularly publish new editions from other inspiring digital experts.
Could your career story inspire others to further their digital marketing careers? Or, do you know someone whose story needs to be told? Feel free to get in touch with me directly via sophie@clockworktalent.com. Alternatively, if you're looking to explore your career options in digital marketing, visit our job board or upload your CV.
Did you enjoy reading about Dan's digital career? If so, you'll find these MOAMs interesting too!
💡Declan Reilly- The Making Of A Marketer
💡Orit Mutznik- The Making Of A Marketer