Tell 'em what you're gonna tell 'em
During this blog series, we talk to accomplished digital marketing professionals from a variety of backgrounds about their career journeys with the aim of inspiring jobs seekers, aspiring freelancers and the trailblazing entrepreneurs amongst you!
Patrick is Head of SEO at Screaming Frog, leading a team of talented search marketers, content specialists and digital PRs to deliver best in class technical SEO, creative content and cutting edge digital campaigns for their clients. Away from the office, you might find Patrick playing guitar in his band or trying to get the running miles on Strava.
So, where did it all begin for this marketer? Let's find out…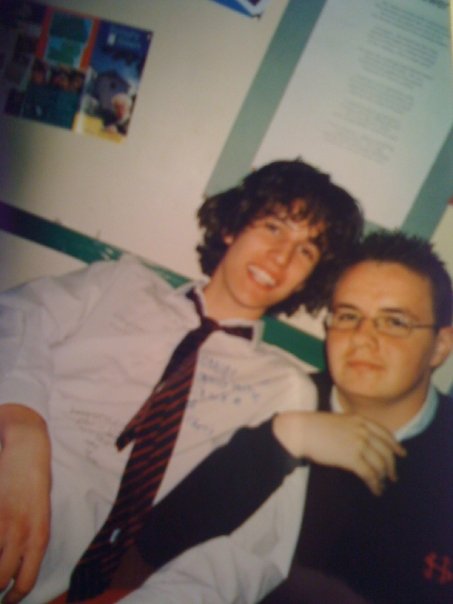 What did you want to be when you grew up?
I had two real interests growing up and coming through my school years, those were music and media. With selling out Wembley Stadium failing to materialise, I gravitated towards the media and was interested in journalism, television, film, newspapers and so on. I don't recall having a clear desire to 'be a journalist or anything in particular, but the industry did interest me and that was my focus as I entered university.
What was your very first job?
I don't think I can count my 1 week of work experience working at a guitar shop in Reading, so it would be working in PR whilst at university. It began as a mandated period of work experience as part of my university sandwich course, but once that 3-month period was served, the company asked me to stay part-time which I did for another year or so. The company were in entertainment PR, with big clients like Warner Music and Universal Music, trying to get singers and bands covered in the press. It was a fun place to work and I learned so much, including the importance of developing a thick skin – nothing can help this like having to cold call up the music editor at The Times, to ask them what they thought of the CD I'd just sent them!
How did you first discover digital marketing / your specific industry sector?
Very much by a happy accident. I left university at the height of the 2008/2009 recession where getting any job seemed impossible. I did some freelancing and bits and pieces for a while, alongside applying for sometimes 50 jobs a day and almost always getting no feedback or responses (let alone an interview). Until I found SEO and Screaming Frog. I applied for their SEO Executive vacancy (somewhat speculatively!), and when they asked me to come in for an interview, my first thought was 'why' as I had little clue as to what SEO was. As I found out, there were a lot of relevant and transferable skills I'd picked up in my PR role and otherwise, which actually made me a very good fit for the industry. It was very much the right place right time, which I'm incredibly thankful for!
Share a mistake you made or an event you regret from your career:
I spoke at BrightonSEO last year on "10 Mistakes in 10 Years in SEO" (and wrote a follow up at https://www.screamingfrog.co.uk/10-mistakes-in-10-years-in-seo-brightonseo-sept-2021/), though I've made many more than 10 in that time! If I'm to pick one, especially for newcomers to the industry it would be taking things personally. My early experience in PR in developing a thick skin has really helped me, as working in an agency it's inevitable that you'll get direct (or sometimes rude, unfair, disrespectful) feedback from clients. I have definitely taken a lot of this to heart over the years, and while it's generally a good quality to care about your clients and the work you do, I've accepted that it's impossible to keep everyone happy all of the time, and that dealing with the odd arsey email is pretty much an occupational hazard!
Jumping in a time machine, what advice would you give your 18-year-old self?
Two clear bits of advice –
1. You don't HAVE to go to university. I always had a clear path in my head that I would finish school and go to university, and while it has in a roundabout way led me to where I am now, I wouldn't be as quick to make that call in hindsight. It's an expensive and potentially unfulfilling decision to take if you're doing it just because you think you should, so if you do go, make sure you go for the right reasons. Especially in SEO today, direct experience, testing and experimenting can be super valuable to prospective employers, and much of that cannot be taught in a lecture theatre.
2. It's totally okay if you don't know what you want to do or where you won't to end up, so don't feel pressure to have that all figured out. As covered earlier, I didn't find my calling until I was 24, so there is plenty of time for you to figure that out too.
What industry skills do you wish you'd learned sooner and why?
I would have probably tried to learn coding and web design. I feel confident enough looking at code from an SEO perspective, but wish I'd been more interested in building my own site or side project myself as I know those skills would have been useful along the way. I've accepted that I probably won't ever probably be as technical as others in our team or industry, but also want to continue learning more and pushing myself to be as strong as I can be from a technical perspective.
Who are you inspired by in the digital marketing industry?
Probably a cliche answer but my colleagues, they're out there delivering brilliant work that impresses me every single day. There are so many wonderfully talented people at Screaming Frog who aren't necessarily well-known in the industry, so it's a personal mission of mine to have their hard work recognised and shared.
More widely I also get inspired by the wider industry and by agencies who would ordinarily be considered as our competitors. It's great that we have such openness and sharing across the industry, with everyone so keen to share tips and knowledge to help others.
If you were to publish an autobiography in 20 years' time, what would it be titled?
I'm not sure how to answer this with any dignity but here goes: "Tell 'em"
This goes back to some advice my dad gave me many years ago, I think originally for writing essays at school, but the quote has been spookily relevant throughout my life and in my day-to-day. The full quote is, "Tell 'em what you're gonna tell 'em, tell 'em, then tell 'em why you told 'em". It's sort of a beginning/middle/end or introduction/analysis/conclusion type approach and has always stuck with me. I approach writing a lot of emails or structuring analysis in this way, and it helped me to think and communicate in an effective and clear way.
What's the one thing you want to be remembered for from your career, and why?
I'd like to be regarded as someone who has contributed positively to my company and to the wider industry too. There's a lot of cynicism and criticism that seems to fly around the industry (especially on 'SEO Twitter'), which can be easy to pile onto and fuel, but it's not constructive or helpful in any way. I hope I'm someone who tries to be positive, helpful, encouraging and empathetic, as well as bringing some fun and humour to the industry too!
What subjects were you best at in school?
English, history, media studies and French – being bi-lingual I did get a good head start on French!
---
Thank you, Patrick, for taking part in this series. It's always so nice to be able to share stories of marketers supporting others in the industry. We recommend everyone to follow Patrick on social media and learn more about his positive impact on the industry! 
Keep an eye out for more of the MOAM series as I regularly publish new editions from other inspiring digital experts.
Could your career story inspire others to further their digital marketing careers? Or, do you know someone whose story needs to be told? Feel free to fill out our new MOAM questionnaire or get in touch with me directly via sophie@clockworktalent.com. Alternatively, if you're looking to explore your career options in digital marketing, visit our job board or upload your CV.
Did you enjoy reading about Patrick's digital career? If so, you'll find these MOAMs interesting too!
💡Lidia Infante- The Making of a Marketer
💡Ryan Jones- The Making of a Marketer