I am so really pleased to say… we did it again!
We expanded the integrated agency, Aira, with another successful recruit, having already recruited someone exceptional into Paid Media team. This time we helped them hire an experienced Digital PR & Creative Consultant – Lucy. Interestingly, Lucy was already part of clockworkTalent's deep industry network. She was working in-house and had seen our social media outreach about these DigitalPR jobs and decided to reach out and explore this opportunity with me.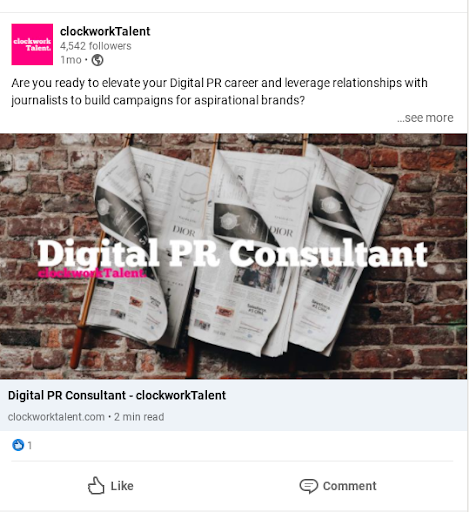 Meanwhile, I'd screened a lot of DigitalPR folks before Lucy. There really are a lot of talented people out there but Lucy stood out from the crowd. She ticks so many boxes. She brings a great attitude, is ambitious, confident and yet humble. She also really did herself proud in the interview process, really prepared and put in 150% all the way through.
Bringing client-side DigitalPR experience meant Lucy was accustomed to working with SEO teams and building high authoritative links to sites. Lucy's experience was a little unusual, as she'd grown up in a centralised DigitalPR function of a larger group servicing several group brands. This meant she was already accustomed to many anomalies particular to agency life. She showed herself to be so very organised and able to switch between creating strategy, executing outreach plans and content for the different brands.
I asked Lucy what her experience of finding a DigitalPR job with clockworkTalent was like. She told me "She (sic) was brilliant at helping me throughout the whole process. I initially had a call where we spoke about my career, what I was looking to get out of a future role and the reasons I had for looking. Natasha then gave me some pointers for my CV and talked me through the roles they had available. After the call, I updated my CV following Natasha's advice and we were on our way! I had regular catch-ups either over the phone or over email throughout the entire process and can't thank Natasha enough for her help. I would 100% recommend clockworkTalent to anyone looking to move roles as they really care about the people they're helping and I felt like I had my own cheerleader in my corner every step of the way!" Lucy, Digital PR & Creative Consultant @Aira
It was great working with Lucy and supporting her through her job search. I was able to help her in lots of little ways. From her initial CV, tweaking it with lots of little improvements to showcase her experience better (claim your free cv critique here if you work in digital marketing). Also during the interviews, I was able to prime her to help her own due diligence. As well as provide constructive feedback, enabling her to better prepare for the next round. Lucy did us both proud and I was so pleased to share the job offer with her, especially since I broke the news just before she went off for the weekend to attend two weddings! Triple celebrations for Lucy joining the team!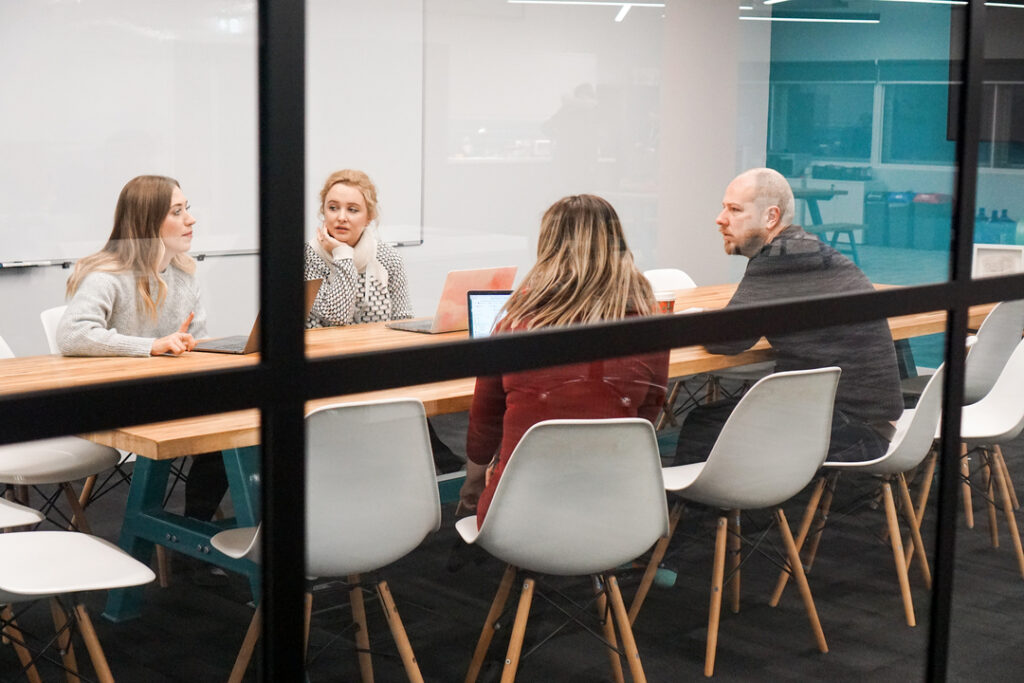 I'm thrilled clockworkTalent's continued to make a good impression with Aira. I asked Aira's Client Services & Delivery Director what she thought of recruiting with clockworkTalent. She told me she'd already known about our work through clockworkTalent's Twitter and said "we've been really impressed with how easy and efficient it has been working with Natasha and the clockworkTalent team. We'd definitely recommend working with the business". Shannon, Client Services & Delivery Director, @Aira
When Aira's Head of DigitalPR and Creative, Aoife told me our summaries that accompany each clockworkTalent shortlisted candidate are one of the best things about working with us, not to mention the great quality of our candidates. When asked for her thoughts of working with clockworkTalent, Aoife said "Natasha did a brilliant job from the very start of getting under the skin of our business and what we needed and were looking for. Natasha and myself spent time talking at length about the company, the work, the team and our culture to ensure the fit was there. Off the back of this, the quality of candidates Natasha brought forward have been to a fantastic standard which lead to our first hire, Lucy, who has already made a great impact in her first week with Aira". Aoife O'Connor, Head of DigitalPR and Creative, @Aira
---
clockworkTalent is still hiring for Aira and many other employers, take a look at our current jobs. If, like Lucy, you're looking for expert help with your job search for a job that you REALLY want, get in touch to arrange a call.