With the right DSP, you can vastly improve your results…
What is Programmatic Marketing?
Programmatic marketing/advertising can be confusing, especially for an outsider or someone new to the channel. However, it is growing significantly and considered to be the future of online advertising. Therefore, it is important to have an understanding, even if brief, of Programmatic Buying, Selling and Advertising.
Ultimately, programmatic marketing is the purchasing of digital advertising space through real-time bidding, an alternative to traditional, manual ad space buying.
After the advertiser has inputted their desired target audience preferences into a demand-side platform (DSP), programmatic bids can be placed using Artificial Intelligence (AI). The auctions take place in the time it takes for web pages to load and the highest bidding ad will appear once the page has fully loaded. This includes ad space in online display, social media advertising, mobile, video and, most recently, television markets.
Looking for a new PPC opportunity? We're hiring a range of paid media roles! You can find them all on our job board.
Now, feast your eyes on clockworkTalent's top 10 DSP's to help you understand some of the various programmatic platforms and make an informed choice about which would be best for your advertising…
---
Top 10 List of Demand Side Platforms (DSP)
---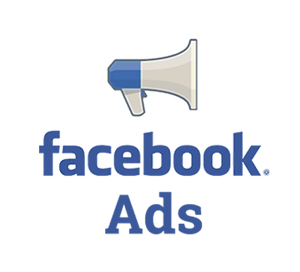 Facebook Ads Manager | Facebook For Business
Back in 2016, Facebook cancelled plans to release 'Atlas', a DSP which would have been close competition for Google at the time. It seems concerns surrounding user's privacy and data were challenged and Facebook wanted to work on these before releasing the DSP.
Now, Facebook has decided to do Programmatic Marketing slightly differently. Cutting out the technical middle man, they provide the buying platform and the biddable ad space. This means Facebook Ads Manager is a DSP that programmatically sells its own (and Instagram) inventory. Other than that, it fits in with the settings and features supplied by other leading DSPs.
Available as an App, Facebook Ads Manager allows advertisers to create, edit, manage, track and analyse their campaigns all from one place. Given Facebook's active user count is nearing the 2 billion mark, the platform offers a huge degree of possibility for programmatic advertisers.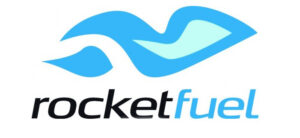 Rocket Fuel | Optimises Media Placement With Moment Scoring
Founded in 2008 by alumni of Yahoo!, Rocket Fuel is now recognised as a strong performer in the DSP market.
A self-service DSP, it brings programmatic marketing in-house, with the aim of using AI to predict what marketing actions to take with a person at a single moment in time. This type of predictive marketing allows customers to receive personalised, real-time ads which are relevant to their tastes and online habits.
They also offer a separate Data Management Platform (DMP) where marketers are able to see all of their campaign data. Overall, Rocket Fuel stands by a strong ethic of working with people and not devices with an aim to offer marketers complete transparency.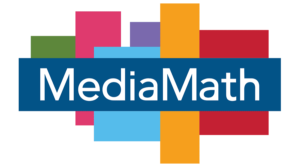 MediaMath | Integration Made Easy
"MediaMath is the leading independent programmatic company for marketers."
Founded in 2007 and majority owned by employees, MediaMath is trusted by two-thirds of the Fortune 500 and is partnered with thousands of developers and agencies to improve business outcomes.
A negative aspect of programmatic advertising is that you are unable to see what your ad will be placed next to until it is published. To ease this pain for marketers, MediaMath guarantees brand safety for programmatic campaigns and, if an ad runs next to offensive content, they will give the advertiser a refund.
Priding itself on transparency, MediaMath ensures users have full access to their data, with customisation options and a team of dedicated experts that can help with campaign set up and maintenance.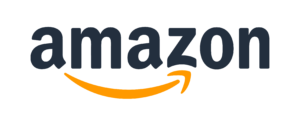 Amazon (AAP) | Amplify Your Campaign
Amazon's simply titled Amazon Advertising Platform (AAP) has been described as the dark horse of Ad Tech. With a reputation of being secretive as a business, Amazon has also kept a tight lid on the details surrounding this DSP.
With this tool, advertisers can reach Amazon shoppers across all Amazon sites, the web, and mobile apps.
But, AAP has come under fire recently for offering little transparency for its users. Rob Griffin (Global Director of Product Development at Havas Media) stated that AAP users "get new customers, but they don't necessarily know who they are, how [products are] selling or what the conversion rate is."
Amazon Advertising Platform can see the online shopping behaviour of millions of people in real-time which can be leveraged into precise campaigns aimed at relevant customers.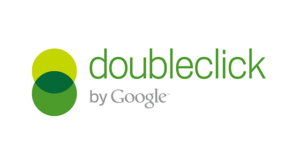 DoubleClick by Google | Digital Advertising Solutions
DoubleClick advertiser products and Google Analytics 360 Suite are now under the brand Google Marketing Platform.
DoubleClick is a leading DSP by Google and describes itself as an "integrated ad-technology platform that enables agencies and advertisers to more effectively create, manage and grow high-impact digital marketing campaigns."
April 2017, DoubleClick announced users were now able to buy Television ad space via the platform.
Yet, Google has come under fire recently, along with Facebook, over concerns that their programmatic strategy works with cookies, not people. Because Google and Facebook have, by far, the most data and insights about the public, other DSPs such as AppNexus, Rocket Fuel and MediaMath are teaming up as a consortium to challenge these programmatic giants.
But Google isn't prepared to let the competition overtake without a fight, and is currently testing whether it should relinquish the feature from its own DoubleClick AdExchange which meant it was easily able to outbid others.

LiveRamp | Identity Resolution Service & Data Onboarding
With a focus on pure people-based marketing, LiveRamp is an Acxiom company that provides the foundation for omnichannel marketing. With their identity resolution service, LiveRamp IdentityLink, they tie data back to real consumers, enabling people-based marketing initiatives across all digital channels.
Transforming the technology platforms used by clients, LiveRamp is dedicated to improving the relevancy of marketing and ultimately allows consumers to better connect with the products, services, and brands they love. Honouring the best practices of leading associations including the App Choices and Digital Advertising Alliance's (DAA) ICON programs, they deliver privacy-safe solutions to various markets.
Recent developments from LiveRamp HQ include the announcement of their involvement in the launch of a new technology consortium alongside AppNexus, MediaMath and others. With a focus on providing people-based marketing within programmatic channels, they are looking to challenge the precision advertising dominance currently being held by Google and Facebook, and move away from the uncomfortable invasion of the cookie.

Choozle | Digital Marketing & Advertising Platform
"Don't pay for an aircraft carrier when perhaps you only need a speedboat."
Blending user-experience with first-in-class tools, Choozle is a design-focused platform which integrates powerful targeting, buying and execution features in a self-service platform.
With no minimum ad spend, Choozle is popular for enabling marketers to gain access to every programmatic impression there is, bridging the divide between the big and small spenders. Their service sees more of the client's advertising budget be spent on media as they strip out any unnecessary costs, technology and complicated processes.
Transparent, powerful and simple, Choozle delivers real-time programmatic advertising, as well as buying & measurement tools, which rival the big players without the inflated costs.

TubeMogul | Programmatic Advertising Software
Big News; TubeMogul joined Adobe!
A leading independent software platform that enables brands and agencies to plan, buy, measure and optimise their global advertising, TubeMogul is focused on building the world's leading software for advertising.
Specialising in video advertising, they have developed the industry's most comprehensive client training and award-winning customer service. They enable clients to orchestrate sophisticated programmatic ad campaigns across digital screens, television and out-of-home channels from just one platform.
In February 2016, they instigated a Non-Human Traffic Credit Program, whereby advertisers will be refunded if traffic is identified as non-human by White Ops. Whilst performance and economic transparency are both critically important, their commitment extends into their position as an industry leader.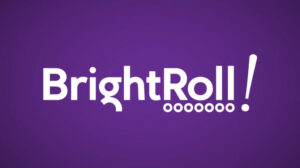 BrightRoll from Yahoo! | Smart Video Advertising
Yahoo's very own DSP, BrightRoll, blends proprietary data from the search engine with sophisticated targeting capabilities to uniquely position the ad campaigns of their clients. With tools dedicated to helping buyers and sellers achieve outstanding results from their digital advertising, their services cover video, display and native advertising.
Utilising more than 165 billion data points per day, the DSP solves the toughest challenges faced by advertisers and drives significant results. Their data-driven approach ensures advertisers reach precise audiences across all formats and devices.
With an Audience Builder and incredible data at their disposal, advertisers can use the vast and deep insights to easily build audiences. Then measure the results of campaigns with third-party integrations to ensure the creatives are seen by real viewers!

AppNexus | International Internet Advertising and Ad Management Software
Harnessing data and machine learning, AppNexus strives to empower the world's open digital audience platforms. Their programme simplifies the most sophisticated capabilities so their clients can fulfil their potential.
Become a trusted partner, being provided with solutions aligned with the best interests of customers, whilst being transparent and at a low cost. As an independent technology company, AppNexus is fully aligned to the interests of its customers and aims to create a better internet.
Their real-time platform supports core products that enable publishers to maximise yield, and marketers and agencies to harness data and machine learning to deliver intelligent and customised campaigns.
In May 2017, AppNexus, LiveRamp and MediaMath, as well as others, announced the launch of an open, technology industry consortium to make people-based marketing widely available within programmatic channels. It is well-worth staying tuned for programmatic news to see how this develops in the coming months.
---
Which Demand Side Platform Should You Choose?
The difference between the various DSPs is not always obvious. We have only listed 10 here, there are many, many more on the market for you to choose from.
Each has its own benefits and drawbacks and depends greatly on your requirement and objectives.
The big debate happening currently is the privacy wars, with smaller companies joining together to challenge the status quo. According to Brian O'Kelley, CEO of AppNexus, "48% of all digital advertising dollars accrue to just two companies – Facebook and Google". The establishment of a technological consortium by the likes of LiveRamp, MediaMath, AppNexus, Index Exchange, LiveIntent, Rocket Fuel and more is a response to this dominance.
They want programmatic advertising to be less intrusive and invasive, moving away from proprietary identifiers such as cookies and towards people-based marketing which is privacy-conscious. No doubt, this will be an ongoing battle and one we strongly suggest you keep an eye on!
---
If you are in the decision process as to which DSP your advertising needs, we recommend fully researching their websites before jumping in. You don't want to be wasting budget on unnecessary costings or failing campaigns.
Programmatic marketing is exciting. It is rumoured to be the way forward for online advertising and shows no signs of slowing down. If you are looking for a career in programmatic / paid media and want to know more, get in touch with our recruitment team and find us on social media through our LinkTree!
Alternatively, you can check out our current performance marketing jobs.
If you're based in the UK, you might be interested in these PPC jobs:
Or these Paid Media jobs: