Finding a social media job is so competitive…
Is there anyone who hasn't at some point asked themselves how to be a social media influencer? It's the most desirable career path but the ultimate dream is to work in a brand you personally connect with.
So how did Bianca get herself her dream job in Social Media? I'll tell you…
When we opened this Content Creator and Social Media Manager job on our job board and pushed it through all our social channels. Instantly, we were inundated with a flood of CV applications from all over the world. We'd expected it to be popular as it was social media but the applications scaled rapidly and the calibre of applicants ranged dramatically. Some I just had to reject early as they either had zero experience or they didn't give the appearance of caring about their application with typos and glaring mistakes. To avoid this they should have read our popular article identifying reasons why a job application could be rejected.
Bianca had spotted clockworkTalent's Linkedin outreach about this job and applied. Her CV was straightforward. Not over stylised and gave a lot of evidence of what she'd achieved growing social media channels. She'd even remembered to quote our job reference number. This made sure she was quickly reviewed and shortlisted by the right decision-makers.
Bianca knew this was a job she wanted. It would utilize her ideation skills, her creativity and social media mastery. And the big bonus? The core subject matter would be animals.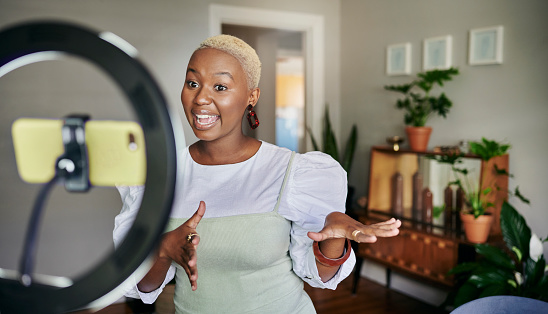 In reality, Bianca's joined a new animal health Insure-tech and pet health knowledge platform who are right at the start of their startup journey. She's busy road-mapping their social media, drawing on her extensive creative abilities, ideation and deep experience in organic and paid social media to grow this startup's social channels from scratch. You can keep up to date with Buddycare on their new Facebook page! Make sure to give them a like and a follow! Bianca knows how to communicate with her management team. They don't want or need the micro details but they do want to be kept informed and understand the performance of her journey. Bianca showed us throughout the interview she understood this and would thrive in a social media job with a lot of autonomy.
This is why she got her dream social media job. Let's face it, it was made for her. She's an animal lover and the combination of thinking about animals all day long AND being responsible for the Social Media of this company couldn't be more up her street! Even Bianca's dog Clarence made himself known during our interviews!
Sadly during our calls, I discovered Bianca had just previously been through a truly toxic employment situation. It made me even determined to ensure we got this right for both her and the employer. Once Bianca was all settled in her new job, I did ask her what it was like finding a job with clockworkTalent. She shared "I was feeling reluctant to get back out there. However, after a chat with Natasha, I felt like she not only listened but really heard everything I was saying. We discussed my CV and her kind and reassuring words improved my confidence and I knew that she was going to help me find the right fit. She checked in often during the process to see how I was getting on and kept me informed throughout.
Fast forward to today, and I absolutely love it! It feels right and I honestly couldn't have done it without the help and support of Natasha and clockworkTalent! Thank you again! You've made my year and I know where I'll be sending my friends if they're ever in need of a new job! ❤️ Bianca, Content Creator and Social Media Manager, Buddycare
This feedback makes me proud. Yes, recruiters are paid by employers to find the best talent to do the job but ensuring it's absolutely right for both parties is where the magic happens and dream jobs are made. It's why I try to get to know individuals during the selection process. By understanding not only what their experience and skills are, but their motivations, ambitions and goals. As well as their likes and dislikes. It's these small but important elements that contribute to making this Bianca's dream social media job. Bianca feedback has confirmed this. She told me the best parts were "Clear communication, very understanding and really listening. Genuinely wanted to place me into the right role, not only for me but the employer too." Bianca, Social Media Mgr, Buddycare
Thanks, Bianca, this is important to me to make sure it's a two-way match!
When I asked the Director and Co-Founder of Buddycare what he thought about recruiting with clockworkTalent, he said "Natasha is just what a busy HR lead or CEO needs. She gets straight to the point, no waffle or unnecessary communication, quick timely results. A no-nonsense recruitment approach. Spot on!! Matt, Director of Buddycare
As is often the case, Matt had been referred to me by a mutual friend. Matt is busy. He's launching a new business. We knew he needed someone good in this job. Not being an expert in digital marketing himself, let alone social media. How was he going to recruit this person? Once our friend introduced us, Matt felt confident we knew what a successful hire would look like for him. I look forward to watching Bianca's career grow. Meantime, Matt and I shall be talking again about growing the digital marketing team further in the future!
---
If you're looking for help finding your new digital marketing jobs, email your CV to our recruiters on jobs@clockworktalent.com so we can arrange a discreet consultation about what you're like to do next and the experience you already bring with you.