Headhunting a junior is a whole different ball game…

If like superyacht company Ocean Independence, your brand already has a healthy digital marketing strategy with an accomplished Digital Marketing Manager at the helm, the pressures on their digital performance mean it's not enough to be standing still. The goal was set to hire a relatively junior member of the team to be trained under the supervision of the Digital Marketing Manager.

Before clockworkTalent was brought into the project, Ocean Independence had only found one potential candidate after several months of looking. Within a month, I'd introduced an exemplary Digital Marketer, early in his career. He ultimately secured the job offer and is now deeply immersed and enjoying his new role. Here's what he said about working with us:

"Natasha took time to find out about my background and career interests/goals. Following this call, she helped me make a few tweaks to my CV before sending it to the employer. The interview process consisted of two stages, an initial discussion about the role and then a task-orientated presentation. After both calls, Natasha reached out to find out how they went and was incredibly supportive throughout the whole process.

Once I received the pleasing news that I'd been offered the job, Natasha's support cranked up again; giving me constant advice and guidance over the following days! I cannot wait to get started in my new role and thank Natasha and her team at clockworkTalent for all their help. I couldn't recommend them highly enough!" -Digital Marketing Executive, Ocean Independence

The hiring manager who'd been using another recruiter previously said when asked, that she'd definitely use clockworkTalent's service again. She left us a review saying:
"After some time of looking for a new digital executive, we contacted clockworkTalent. Natasha had a great knowledge of the current digital job market and was able to help us secure a new candidate who has been great so far." -Digital Marketing Manager, Ocean Independence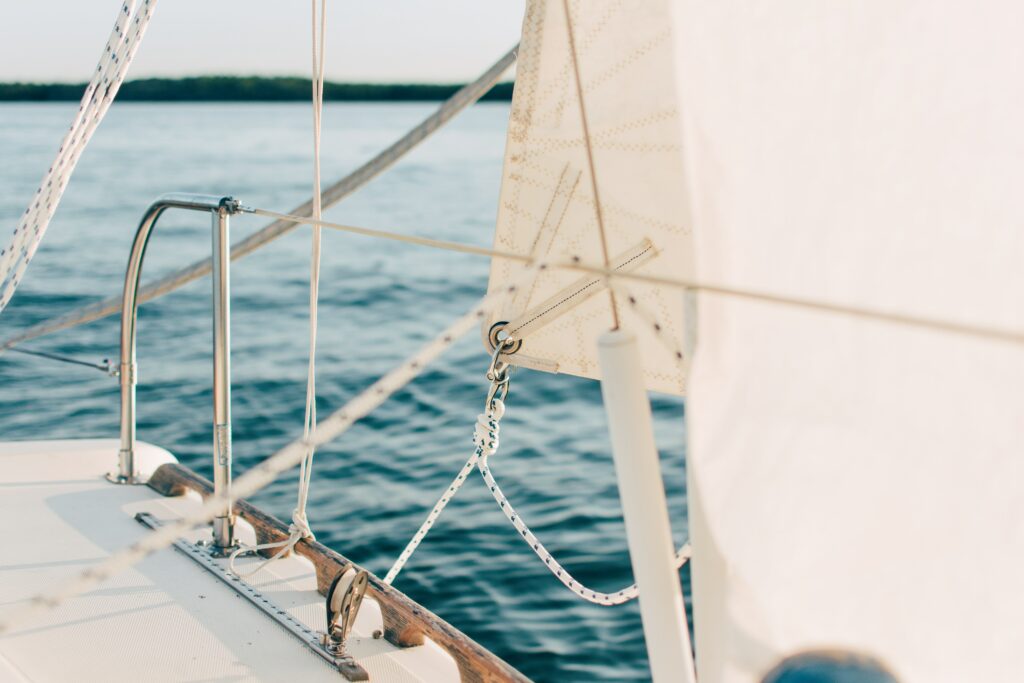 So, how did we spot the talent in Sam? This really is the golden question. Yes, it relies on our deep industry knowledge and a vast network of contacts to headhunt someone for a job. But how do you identify a great digital marketer, who as yet is early in their career? It's tough. They've not yet made a name for themselves, so they can be difficult to headhunt.

It's a culmination of many factors. Looking at skills they've already cultivated, their career ambitions, enthusiasm and even their attitude and personality. There is, however, a checklist I use which gives me a really good indication of how likely that is to make the shortlist and eventually be an exceptional hire.

The key criteria I look for when hiring Junior Digital Marketers:

Location:
Not asking the impossible and ensuring it's reasonable for a junior hire is important. The pandemic adds another dimension with a lot of remote working opening up but also questioning whether public transport is acceptable to the individual, let alone being aware of the cost. For someone at the start of their career, an annual train ticket into London can be up to £5k annually! This might make an otherwise appealing job offer unattractive for someone early in their career.

Academics:
Exploring academic performance is a great indicator although not every Digital Marketer has to have been an exemplary student and some of the best in the industry didn't go to university. However, it can be an indicator of the person's passion, skill and background so worth keeping in mind.

Extra-Curricular Activities:
Observing whether the individual goes the extra mile. This specific hire became a school prefect during his A-Levels and was given a School Award for combined excellence in academic study and sports. He played sports for the school, becoming team captain of cricket both at school and university. He even represented South East England for Cricket and ISFA for football. Great indicators of being motivated, results-driven, disciplined and a team player.

Voluntary Work:
As someone early in their career it's sometimes challenging to demonstrate experience. Voluntary work is a great way of doing it. This hire initiated voluntary work with his local football club. He was already passionate about the sport, so applying that passion to their online marketing, he cultivated their Twitter account and managed their club website for many years.

Internships & Work Experience:
Work experience is not a necessity for an entry-level job but it certainly helps. By bringing evidence of having worked through school holidays and university breaks, it presents such a good impression of responsibility and ambition. The work experience doesn't necessarily even have to be relevant (although again, it helps) but it shows the employer that instead of never having worked before, you would come to your new job already knowing what it is to be punctual, own your responsibilities, work in a team, communicate, be a valued contributor to a team and so much more.

Additional Training:
I LOVE it when I spot a candidate who has spent time upskilling and completing online courses after graduating, or while they're job seeking. It shows they're willing to continue learning and work to achieve in their career.

This has been a great recruitment project to work on. Helping a brand that's already doing a great job online, expand their digital marketing capacity by hiring a junior member to the team.

---
Looking for more advice from our experts? Check these articles out:
💡 How to write a great CV
💡 How to start a career in digital marketing
💡 How to find a new job without your boss finding out

If you're in the market to buy a superyacht(!) or would like help hiring digital marketing or eCommerce talent, don't hesitate to get in touch. Using an experienced, well-connected recruiter to support your hiring process can be really beneficial. You can reach me directly by emailing me on natasha@clockworktalent.com.

Or if you're in digital marketing and want an awesome career move like this, clockworkTalent is always hiring new digital marketing jobs, but if you don't see the one for you it's worth registering your CV so we can keep you in mind for other superb jobs as they come in.