During this blog series, we talk to accomplished digital marketing professionals from a variety of backgrounds about their career journeys with the aim of inspiring job seekers, aspiring freelancers and the trailblazing entrepreneurs amongst you!
In this blog, we're celebrating the career of Beth Nunnington.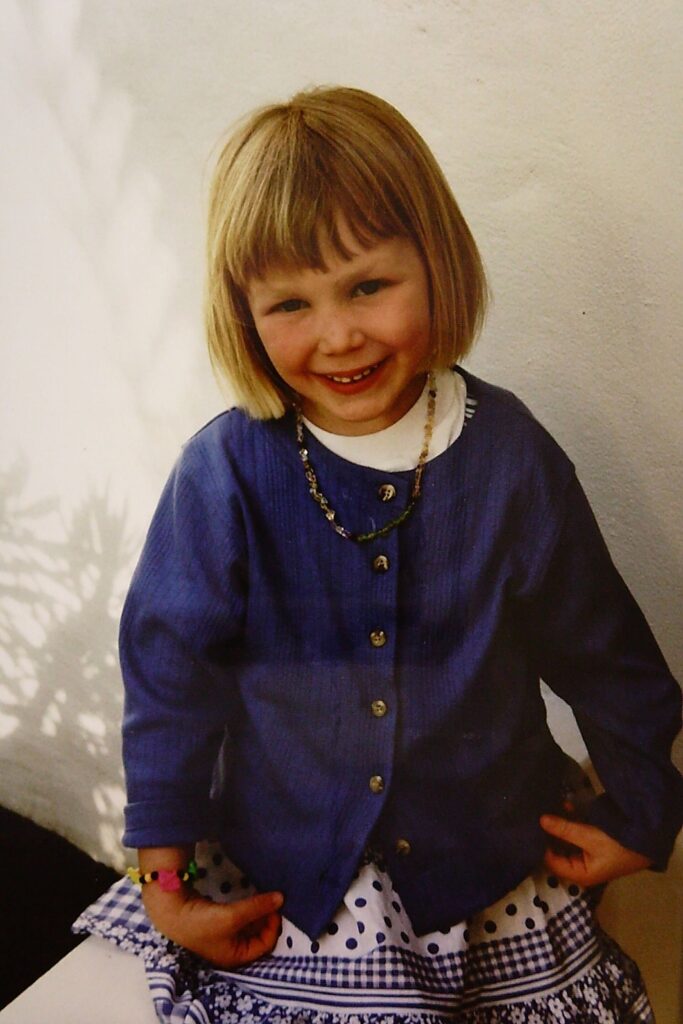 Beth is the VP of Digital PR and Content at a performance marketing agency, Journey Further. She has over 11 years of experience in the industry and is responsible for the growth of Organic Search at Journey Further. She leads the Digital PR strategy and communication for brands like Marks & Spencer and Virgin Money.
Over the last four years, she has built a 30-plus strong digital PR & content team and is currently building the same from scratch in New York. Journey Further is a performance marketing agency recently voted as Campaign's Global Agency of the Year, as well as the best medium size agency to work for.
Over to you, Beth.
What did you want to be when you grew up?
A journalist
What was your very first job?
I delivered newspapers when I was 13! It was pretty awful (especially when it rained). I then upgraded to washing pots in a pub.
How did you first discover digital marketing / your specific industry sector?
My first job in the industry after obtaining a broadcast journalist degree was a new media executive, in-house at a legal firm in Liverpool. We had an external SEO agency which meant I learned a lot about the importance of good quality content and backlinks from the very beginning of my career.
Share a mistake you made or an event you regret from your career:
I've said yes to clients before when I should have said no. I have learned since to trust my gut more and to remember it's important we always take a consultative approach – even if it means having difficult conversations in the short term, in order to achieve the best result in the long run. 'Challenge with care' is a key part of our mission statement at Journey Further and I live by this now.
Jumping in a time machine, what advice would you give your 18-year-old self?
To have gone travelling for a full year rather than just 3 months! But on a serious note, I would have set better boundaries and protected my mental health better than I did when I started out in the industry. I would ALWAYS check my emails and work notifications whilst I was on holiday and found it very difficult to switch off. As a junior PR executive – this was really not good and I wish I hadn't been so worried about getting things wrong. Making mistakes is normal and is all part of becoming better at your job.
What industry skills do you wish you'd learned sooner and why?
Not a skill as such but in my first digital PR job as an executive, I wish I had been better at looking for tools that would have saved me so much time. Tools like Buzzstream, Buzzsumo, Response Source and Coverage Book are brilliant and my team use them daily. They probably didn't all exist 10 years ago but they're definitely worth the investment as they really help us be more efficient which means we can deliver better value for our clients.
Who are you inspired by in the digital marketing industry?
Areej AbuAli, founder of Women in Tech SEO is hugely inspirational. She dedicates so much time and effort to ensuring our industry is more inclusive and has helped so many women through her mentorship scheme and events. I also really admire Giselle Navarro, who is the CEO of NeoMam. I aspire to be a leader like her – she clearly puts people before profit and is always sharing really useful knowledge and expert opinion.
In addition, Lucy Baird (Lucky North) and Caroline Eardley (Full Volume) are both former line managers of mine who have gone on to set up and run their own successful PR agencies. They taught me everything I know and continue to inspire me with their leadership.
Of course, it goes without saying that my entire team inspire me daily, they teach me new things all the time and I'm really proud to work alongside such exceptional talent. I have to also give a special shout-out to our Innovation & Technology director, Steve Walker, who is a technical SEO genius and built our Salient tool which can measure backlink relevancy. And of course Alex Postance, our Organic Director and Vic Morton, our Group Head of PR and Krissy Semonella, Head of Performance Content, who, along with Steve, have supported and backed me from day one.
Finally, our newest recruit Domencia D'Ottavio who is helping me launch our digital PR offering in the US – she has SO much knowledge and is inspiring me on a daily basis.
If you were to publish an autobiography in 20 years time, what would it be titled?
My (un) glamorous PR life 😉
What's the one thing you want to be remembered for from your career, and why?
I have a feeling I might be known as 'that woman who never stopped banging on about the importance of relevancy in SEO and digital PR'…Which would be great as it's something I am very passionate about.
However, what success really looks like to me is to be known as a leader who had the happiest team, who delivered their best work, and thrived whilst doing so.
What subjects were you best at in school?
English Language, English Literature and History!
Thanks, Beth! Keep an eye out for more of the MOAM series as we regularly publish new editions from other inspiring digital experts.
Could your career story inspire others to further their digital marketing careers? Or, do you know someone whose story needs to be told? Feel free to get in touch with us here. Alternatively, if you're looking to explore your career options in digital marketing, visit our job board or upload your CV.
Did you enjoy reading about Beth's digital career? If so, you'll find these MOAMs interesting too!
💡Jo O'Reilly- The Making Of A Marketer
💡Lucy Askew- The Making Of A Marketer