Everyone's recruiting SEO jobs as companies work towards securing sustainable online business growth. So how are you going to ensure you're going to get your dream SEO job and not jump into another red flag job situation? You're doing all your job interview preparations but you can't rely just on what you're reading. Below are real-life questions our community's SEO professionals wished they'd asked in their SEO job interviews during their careers. Questions which would have given them the answers to know whether or not it was an SEO job opportunity they'd really want.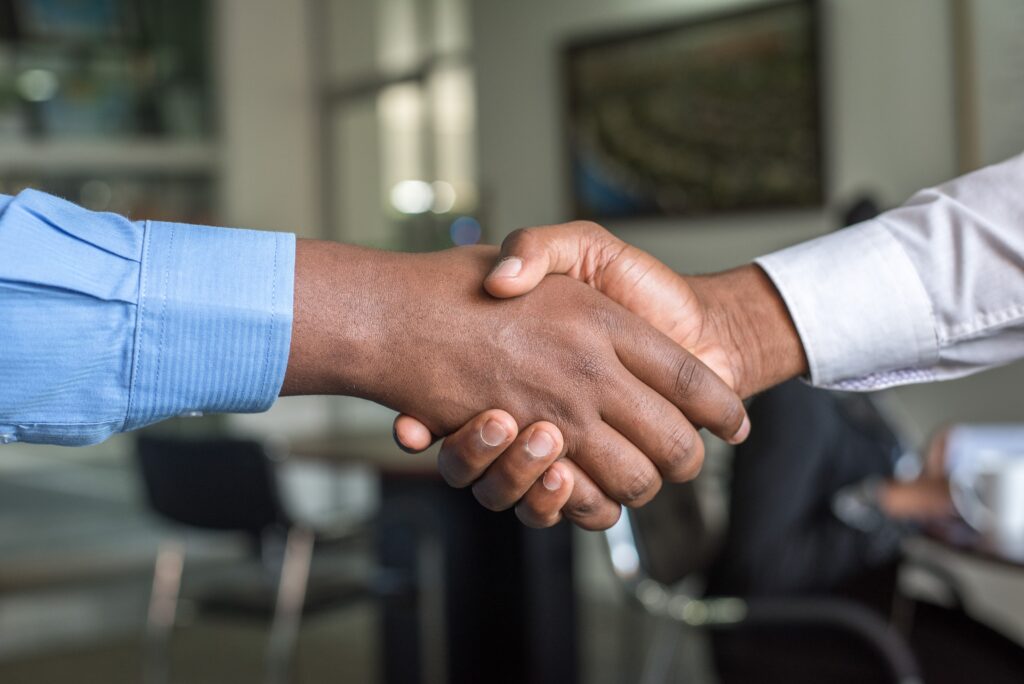 By asking a hiring manager questions, you'll get an insight not only into the company but also understand how this company perceives SEO. Is it knitted into the DNA of the company or is it treated as a superficial component they know they should be doing but it's not a priority? The answers to even this one question would greatly steer your decision on whether this is the great SEO job you've been looking for.
I've split their suggested questions into 3 SEO job interview scenarios:
GENERAL QUESTIONS

SEOs wish they'd asked their job interviewers are:
From Lindsay Mineo, Digital Content & SEO Manager, The Nature Conservancy
Q. What's the budget for the salary?
Q. What opportunities for growth/advancement are on the team/in the company?
---
From Carl Hendy, Co-Owner at agency, Redicco
Q. Would it be ok if I meet some of the SEO team for a brief hello and some questions?
---
From Jon Baglow, SEO Lead at One Vision Health
Q. What does career progression look like and do you have a training budget/plan?
Q. What was your last social event?
Q. Rank their – clients, staff, profits (use your own wording to be tactful!)
---
From Jessica James, Head of SEO Operations at Builtvisible
Q. What would you want to see from me in my first few months to ensure I'm successful in my onboarding?
Q. Who would I be reporting to, and what's their management style like/what's it like working for them?
Q. If you assigned me a piece of work and I wanted to deviate from the typical process or approach, would you encourage this or would you prefer we followed the existing process?
Q. What are your favourite sources of industry news and information? (I did ask this when I interviewed for Erudite, and it was really useful for swatting up ahead of my first day).
---
From Anon
Q. Asking about their growth plans without sounding as if I'm out for their jobs already (It's important for me to know that I work for someone who's as focussed on growth as I am and who is looking to grow their team in order for themselves to go on and do bigger and better things).
---
Questions to ask at an
INHOUSE / CLIENTSIDE
SEO job interview:
From Melissa Popp, Content Marketing & Digital Engagement Strategist at RicketyRoo in Oregon, USA (she noted for us "If a potential employer baulks at my questions, I take that as a sign that's it not a place I want to work"):
Q. Where do you want to take the company in the next 2-3 years and how do you think filling this position would fit into that growth? [I want to understand what growth looks like but more importantly, I want to understand what my role could/would look like as part of that plan. This is important for me to continue my own professional growth but also determine the best way my experience can support the company from day one.]
Q. How do you handle workloads leading up to time off? Am I expected to work ahead? Will the rest of the team step in and ensure things move forward? [I've been burned by jobs too many times that gave me unlimited PTO but still expected me to get work assigned done vs. not assigning it at all or assigning it to another team member to get done to avoid hiring more people to support overall client load.]
---
From Lindsay Mineo, Digital Content & SEO Manager, The Nature Conservancy
Q. How will recommendations be implemented, and what timeline is typical for implementation
Q. Who in leadership is not yet on board with SEO (follow up with who is on board)
---
From Anon
Q. What is the organisation's perspective of SEO? Is it seen as an integral component? What is the general company strategy?
---
Questions to ask at an

AGENCY-SIDE

SEO job interview:
From Jon Baglow, SEO Lead at One Vision Health
Q. Would your clients know "this" about SEO? Eg are they chasing keyword rank?
Q. Do your clients expect you to "handle all the SEO" or are you seen as an extension of their marketing team?
---
Anon
Q. How many clients will I be managing?
Q. How many clients per SEO strategist? (if it's more than 10-12, run the other way!)
Q. How does the SEO department relate to other teams in the company? If it is an agency and I need a developer to implement a change, what is the process? Do you have account managers? How and how often do you report results? Does the client have access to the SEO team, and through which means of communication? (I wanted to avoid past situations where I could barely focus on doing my work because clients requested my attention all the time. Or when I needed to get things done by other departments, but they were too busy and didn't see SEO as a priority in their day-to-day. It was good to get a sense of how those relationships work before actually joining the company)
---
I really believe your decisions made on job offers often come down to gut feel. By asking the right questions at an interview, you as a job seeker can give yourself a much deeper insight into the landscape that the job will give you. You are then able to more deeply consider the additional information, that you might not be presented with if those additional questions had not been asked!
Be brave, and seize the opportunity when you're invited to ask any questions to the hiring manager or interviewer. You'll never regret asking them, I promise!
If you'd like help finding yourself good digital marketing jobs, holistic or specialist, take a look at our job board or email your CV to our recruiters at jobs@clockworktalent.com! Alternatively, follow us on social media for more tips and tricks to help with your job search.
Other career development articles you might be interested in reading are:
💼 Questions YOU Should be Asking the Interviewer at a Paid Media Interview!
💼10 Reasons Not to Accept a Counter Offer
💼 What to Do If You're Rejected From Your Dream Job