Three months is a long time…

So, you've been offered a new job and they want you to start, well… yesterday, but your notice period is three months long!? Here's how to negotiate a shorter notice period without irritating your current employer:

Preparation is key
Before even looking for a new job, make sure you know your notice period. There's nothing worse than telling a prospective employer you've got one months notice only to find out later it's actually triple that! If you know you're going to be job seeking in the near future, it's worth saving up holiday days. You can use them for job interviews and potentially to reduce your notice period significantly.

How long is your notice period?

— clockworkTalent. (@clockworkTalent) June 14, 2021
Negotiation time
The first step to successfully negotiating down a long notice period is to be honest with everyone involved. It's better to manage expectations and not promise a quick start date to your new employer if you haven't actually discussed it with your current employer.

It's always better to speak with your current manager first, before putting your resignation in writing to HR. Have an honest discussion about when you'd like to exit and get an understanding of whether there is anything you can do to move the contracted exit date. Being honest and direct about how soon you're looking to exit could work to your advantage as they may well support your request to HR.

When you get to the official resignation part of the process, in your resignation letter give the date of your 'ideal last day' and mention specifically how you're hoping to achieve this i.e. 'I have X amount of holiday days left to use up…'. There are other ways you could chop a day or two off here or there. You could suggest reasons like, 'I know it's only X month's notice but I'm happy to exit at the end of this month.' which might help your case as you 'feel it would be inappropriate to begin working on the new client-facing project' only to leave halfway through.
Other ways you might be able to speed up your exit could be offering to update your job description or even getting involved in the recruitment and interviews for your replacement. You should also put together a detailed handover document. This will help you leave on good terms with your old employer and help out your replacement, even if they haven't found anyone by the time you leave! Make sure to include a list of your daily tasks, share any passwords they might need, a list of key contacts and any relevant files. It's always important to leave as professionally as possible. It's a small industry and you don't want to burn any bridges.

Is Garden leave an option?
If you're put on gardening leave it means you're still on the company's payroll until your notice period ends but you won't be working during that time. Some companies might not want you hanging around the office for too long after you hand in a resignation, it's not uncommon for businesses working with sensitive information or on confidential projects to put staff on garden leave when they resign. This is especially true in sales roles, not many businesses want you fronting new business but then disappearing through the sale.

It's always possible for you to request gardening leave but they don't have to give it to you. And by accepting gardening leave, you can't work for anyone else until the end of your leave. Essentially you're being paid out of the industry for a couple of months.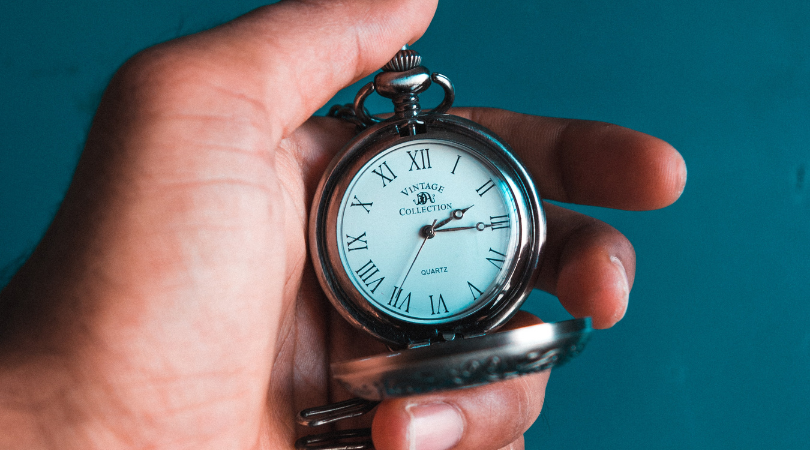 What if they say no to shortening your notice?
If even after your requests and negotiations, your employer says no to shortening your notice period and you don't have any holiday days to reduce it, there isn't a lot more you can do.
Be gracious, hang in there and try to stay motivated. Continue producing quality work and keep good communication going with your future employer. This will assure them you're still very much looking forward to starting at their company. You could also ask them if there is anything you can do before you start to get ahead, admin tasks, reading or paperwork that might usually take up your first week. Be prepared to sign an NDA as officially you wouldn't yet be working for the new company and they might want to protect themselves.

Have you received a counter offer?
Be aware your current employer might use this time to convince you to stay. Suddenly there may be more money around to increase your pay. They'll tell you 'you're an asset' and they 'don't want to see you go.' If this happens, try to remember why you began looking for a new role in the first place. We hear of job seekers accepting their counteroffers but the reality is we know it won't be long before we hear from them again. Before you accept your boss's counteroffer to stay, make sure you're fully informed on reasons why you shouldn't accept a counteroffer. 

---
The economy is currently in a state of flux and businesses are finding it challenging to plan ahead let alone three months ahead. If you have a longer notice period, don't panic. There are many ways to carve off a few days or even a few months if you are honest with each party involved.

If you're in the UK digital marketing industry and find yourself starting a job search knowing you've got a three month notice period to compete with, get in touch. We'll support you through the process, hand-holding both you and your potential employer through the hurdles of interviewing, resigning and negotiating your notice period. You can email us at jobs@clockworktalent.com or call our recruiters directly on 02037514108.