Whether it's coffee, lunch or cocktails, we know the place…
The brightonSEO conference is fast approaching and once again and the city is preparing to host the 3,500+ Digital Marketing attendees. As well as tracking us down for a chat and the pre and post-conference events here's our list of the top 5 places in Brighton to eat, drink and play before, during and after the conference!
Top 5 best places for coffee & breakfast before the conference
There are 6 Small Batch Cafés dotted around Brighton and Hove so it's difficult to miss out on their fresh-roasted coffee! There's even a Small Batch Coffee stand outside Brighton train station so you can get your fix as soon as you arrive.
If you're staying along the seafront in Hove before the conference, you HAVE to go to Rockwater for breakfast! This is a brand new venue right on the beach with the best views of the sea. You can choose between their roof terrace, cosy lounge area or deck on the beach to enjoy coffee and delicious breakfast.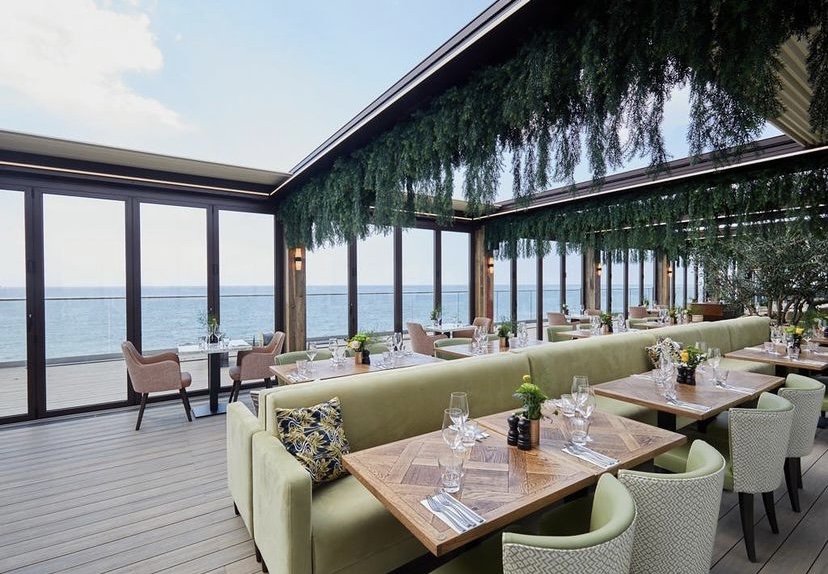 Fresh, local coffee and homemade food make Pelicano the perfect place to stop for breakfast on your way down from the station. Located on Sydney Street and Queens Road, Pelicano is worth a visit even just for the Instagram post! Their selection of homemade cakes is incredible, especially if you can time it right to get a slice of their Matilda inspired vegan chocolate cake. Remember to internally shout 'YOU CAN DO IT BRUCE!' while you devour a slice.
This is an award-winning espresso bar with 3 locations around Brighton. The expert staff create incredible coffee and offer a wide range of food, including breakfast, lunch, artisan sandwiches and homemade cakes.
The Flour Pot Bakery has become a well-known haunt for coffee and food lovers. On your way to the brightonSEO conference, follow the smell of freshly baked bread down from the station and through the laines to this inspiring bakery that produces artisan bread, cakes, coffee and legendary sausage rolls daily.
Top 5 best Lunch locations during the conference
This is a clockworkTalent team favourite, and the best part is, there's one located at the train station and another just 5 minutes walk from the brightonSEO location! That's breakfast and lunch sorted! Top tip: Go for the Ruben bagel it's AMAZING!
Spread across three levels, this pub is a great place to get everything you want from a trip to Brighton! The pub is on the ground floor, offering local beer and ales, followed by a quirky restaurant on the first floor. Just when you think you have explored all the nooks and crannies of this charming space, you will discover the rooftop garden, with its own bar and wood-burning stove.
Shelter hall is a new venue on Brighton seafront that houses multiple food vendors that operate independently including Sugardough, Lost Boys Chicken, VIP Pizza, Crab Shack and more. The best part is, you don't even have to choose between them as you can use the QR code and order from any (or all!) of the vendors at once.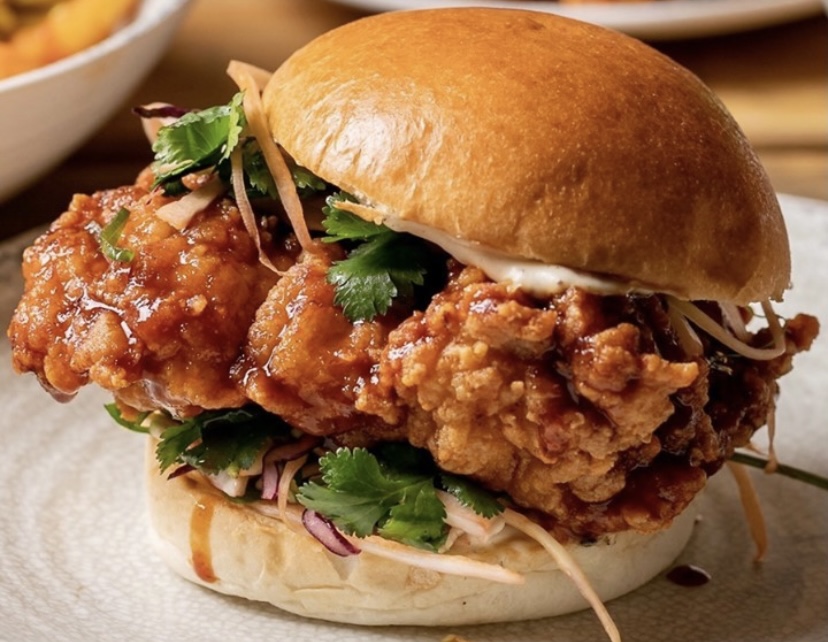 If you're looking to impress clients during your time at brightonSEO, take them to the Coal Shed. Specialising in local meat and fish, The Coal Shed is an award-winning restaurant located in the heart of Brighton. The menu changes daily in order to ensure ingredients are fresh and seasonal and the steak is not to be missed.
Mexican street food in a digital pink restaurant! What's not to like! – Get in there quick though, La Choza fills up quickly even when there aren't 3,500 search marketers on the streets of Brighton!
Top 5 places to go after the conference
Fancy a cocktail? Twisted Lemon is the place to be! Choose from an extensive cocktail menu before watching the expert Mixologists create a masterpiece in a glass! Drinks range from a good old-fashioned Mojito to their speciality Banoffee Pie Martini.
There are three things you need to know about Dead Wax Social… Beer, Vinyl & Pizza! With a collection of 5000+ vinyl records, you could enter this pub anytime, any day and not hear a track repeated. Every evening live DJ's spin vinyl and during the day you can dig through the monumental collection or bring your own vinyl for the Dead Wax team to play.
Located next to the train station, the Grand Central is an ideal pit-stop before your journey home. Hidden upstairs is the Nightingale Room, a venue space with its own gin bar offering a huge selection of gin and mixologists with extensive gin knowledge! Can we say gin one more time? GIN!
Where's the weirdest place you've gone for a drink? How about a cave?! Outside, the Tempest Inn is one of the best beachfront bars and is home to The Crab Claw restaurant offering fresh seafood and pub grub. But, when you come inside in search of the bar area you're transported inside a giant cave, yep, a cave! This venue is full of alcoves and hidden bars so is the perfect place to explore, enjoy a drink and grab a bite to eat.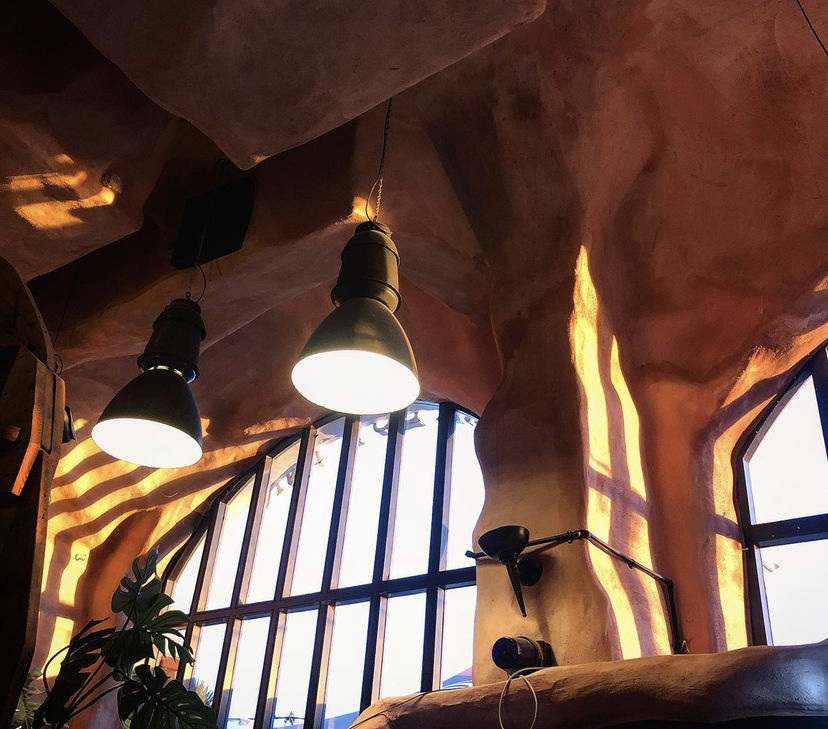 Love an instagramable cocktail? Bohemia is the place for you. A great place for lunch during the day but when the lights dim, Bohemia transforms into a stylish nighttime hot spot with lots of theatrics! There's always live music and even a swanky roof terrace.
Top 5 things to do if you're staying in Brighton for the weekend
Built in 1786, the Royal Pavilion is one of the most iconic buildings in Brighton and mixes visual styles from India and China. Originally intended as a hangout for King George IV, the building then served as a First World War hospital. The palace gardens are the perfect spot for lunch during brightonSEO, (Bagleman is just around the corner!) or you could spend an afternoon roaming the historic corridors of the Pavilion and its museum.
Ever thought of spending an evening playing crazy golf in the company of some huge glow in the dark dinosaurs? We hadn't either but in Brighton, of course it's possible.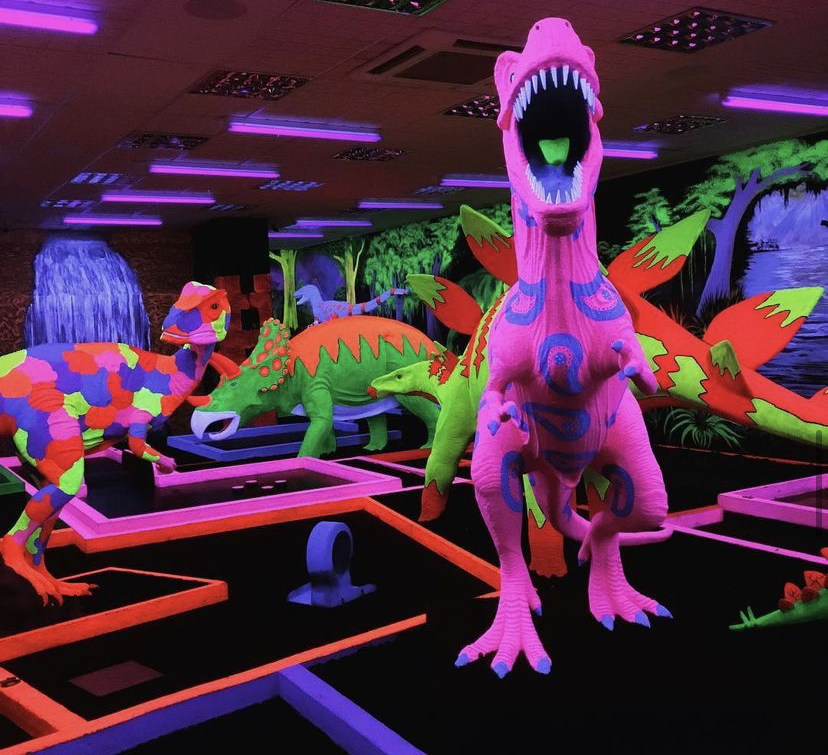 Named the best venue in the South 13 times running, if you're looking for a laugh, there is no better place to go than Komedia. Situated in the middle of the North Lanes, you can spot the famous red & white legs of Komedia/Duke's Cinema from a distance! The line-up includes a mixture of brand new and well-established acts from comedians, musicians to spoken word and cabaret performances.
A previous home of the brightonSEO conference, Brighton Dome is the South Coasts leading multi-arts venue. Notably, the building has housed music legends including Jimi Hendrix, David Bowie and Pink Floyd. With hundreds of acts performing each year and tours that explore the buildings 200-year history, this is a Brighton landmark you shouldn't miss.
Officially named the 'Most Slender Tower' by Guinness World Records in January 2016, the i360 is a must-see for anyone spending time in Brighton and for most it's a 'will definitely see' landmark as its peak can be spotted from all over the city! The tower takes passengers up 162 meters and offers breath-taking 360ᵒ views across Brighton, Hove and even as far as the South Downs.
---
Have a great time at brightonSEO, we look forward to seeing you. If you have any other suggestions for things to do during the conference, tweet us about it!
If you need any more info about getting around Brighton on the day of the conference or if you're looking for some digital marketing recruitment/job-seeking help, feel free to get in touch.