Sometimes a new SEO job will just appear… via clockworkTalent, of course!
If you're early in your digital marketing career, it's sometimes unclear as to what career steps are right or even available to you. Suppose you're comfortable in your job and there's nothing pushing you to leave, but you know you're ready for the next challenge – how do you figure out what that challenge should be?

So, one day you bite the bullet and resign without a new job to go to and plan to look for a new job while working through your notice period (NOTE: I do not recommend doing this, although it worked out really well on this occasion). This is exactly what happened to our recently recruited SEO Executive, Jo.

Jo was a 2018 Business Computing Graduate, who'd focused on web design. For the last two years, she'd been working for an agency and had cultivated broad experience across SEO, PPC and Analytics whilst servicing a big portfolio of SME clients.

She loved what she was doing but was chomping at the bit for more. We both knew this could come in a variety of guises. Whether it was bigger clients and therefore bigger sites and budgets or alternatively Jo could drill down, specialise in one area and get the injection of focused training and development to elevate her to the next level.

We had some great discussions about how she'd got into the industry. How in her childhood she'd loved technology stemming from graphic design, social media and developing WordPress sites which ultimately led to her pursuing it in her degree. She'd also taken part in a number of side projects where she had the opportunity to practice her skills outside of the work environment and I loved that she'd attended industry events, like BrightonSEO. But so much of this was missing from her original CV. Luckily though, CV critiquing is my passion!

With a couple of edits, I guided her into ensuring her CV presented all of her relevant experience, knowledge of industry tools and a bit of personality as the cherry on top. After all, my gut feeling was that if we could find her the right professional environment, we'd watch her career absolutely flourish!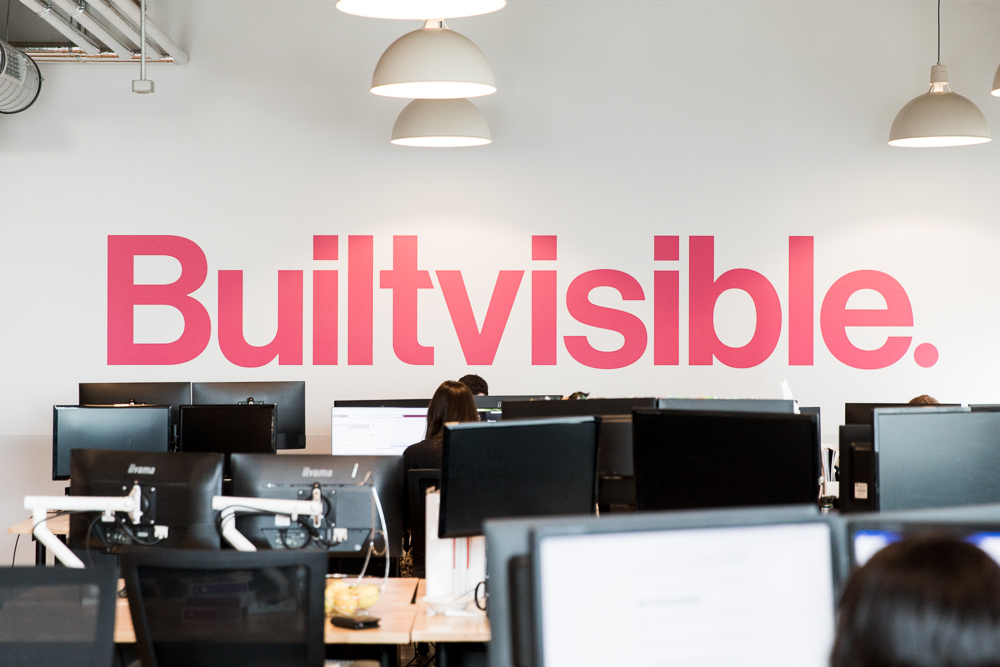 This is why I chose to introduce her to Builtvisible. Having recruited for them for years, I knew they'd invest in her, give her exemplary training to specialise in SEO, develop her technical SEO skills and expose her to much bigger globally recognised client work. Well established as an organic digital agency, Builtvisible has had the opportunity to develop their employee welfare programme, as well as career development and training to look after their talented team.

We asked Rebecca Brown, COO at Builtvisible how we are different from other recruiters, she said: 'You only send over candidates you know are right for us, rather than trying to push unsuitable candidates.'
It's important to me to ensure both the job and company are right for each of our job seekers. With Builtvisible, this is easy! I knew Jo would be in safe hands. It seems like she felt the same working with clockworkTalent as her recruiter as when we asked, Jo said:

"Natasha has been a delight to work with! She contacted me via LinkedIn regarding a role in London and after talking to me about the role, she took the time to find out about my background and career interests/goals. Natasha has also helped me with making some tweaks to my CV, giving me some valuable tips! I'm so grateful for our conversation and I'm excited to start my new role! I Highly recommend Natasha and the clockworkTalent team… Incredibly friendly and responsive, she was able to answer my questions even if they may have been difficult!" -Jo, SEO Executive @ Builtvisible

Wishing you all the best of luck in your new role Jo!
---
If you want to make sure you find yourself a great next career move in the SEO industry, get in touch with the expert recruiters, clockworkTalent. We've been in the industry for nearly 10 years and have become the turn-to recruitment partner to a wide range of employers across the industry.