During this blog series, we talk to accomplished digital marketing professionals from a variety of backgrounds about their career journeys with the aim of inspiring jobs seekers, aspiring freelancers and the trailblazing entrepreneurs amongst you!
I was delighted to speak to Lidia Infante! Lidia is the Senior International SEO Manager at BigCommerce. Lidia didn't go down the traditional path when starting her SEO, and had actually begun her career studying psychology! Find out more about how Lidia went from psychology to marketing after her time at university, over to you Lidia…
What did you want to be when you grew up?
I wanted to be a musical theatre actress. I had always enjoyed music and singing, so I wanted to make it my job.
I chose a "safer" bet and decided to study psychology, looking to become a neuroscience researcher. I did get my psychology degree, but I ended up specialising in marketing instead!
What was your very first job?
My very first job was in an educational program in Barcelona, providing after-school tutoring for vulnerable children in primary school. It feels like a lifetime ago but it was incredibly enriching.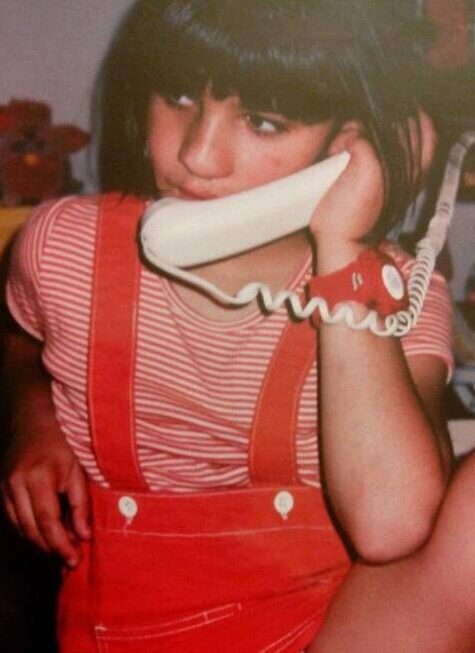 How did you first discover digital marketing / your specific industry sector?
I wanted a summer job serving drinks in a bar, so I could make some pocket money. I went to leave my CV at my favourite pub, but it was closed. It was meant to be open, so I decided to crumple my printed CV into a paper ball and throw it in through the window.
That very next week, the Communications Director of the chain called me to interview me for a job as a PR and Events Assistant. My messed up CV sat there flattened on the table the whole time, as a reminder that I am a very intense person. 
I absolutely loved the job and my responsibilities grew to include social media marketing, partner marketing and web management.
Share a mistake you made or an event you regret from your career:
One of my first SEO jobs was at a very big corporation. My stakeholder management skills were absolutely not where they are right now and that meant the work of my department never shined as it should have. This meant that SEO got progressively deprioritised and I didn't know how to advocate for it.
Fortunately, we were driving huge results thanks to a very intensive content strategy, but I wished I had known how to tell that story to upper management.
Jumping in a time machine, what advice would you give your 18-year-old self?
To be honest, I'd tell myself to stop stressing about what I want to do in 10 years' time. I don't know who I'll be in 10 years, so there is no point in trying to guess what will make me happy then. I do know who I am in the present so I should make the career choices that make me happy now.
What industry skills do you wish you'd learned sooner and why?
I wished I had learned how to communicate results in a way that my stakeholders care about earlier on. I focused really hard on learning all the hard skills for the job, but I didn't know how to communicate my processes and results effectively.
Who are you inspired by in the digital marketing industry?
I am genuinely inspired by Aleyda Solís' insights and generosity. She manages the best SEO newsletter in the industry, the learning resource learningseo.io and she produces a ton of knowledge of her own in different publications as well as her Crawling Mondays series.
Areej AbuAli is another amazing industry leader. She has brought together thousands of women in SEO and is driving different initiatives to reduce the gender and diversity gap within the industry, such as the WTSFest, mentoring programs and other inclusion initiatives.
If you were to publish an autobiography in 20 years' time, what would it be titled?
Mom, I Am A Rich Man
What's the one thing you want to be remembered for from your career, and why?
I want to be known for being kind and lifting others up. Sure, I'd love to be thought of as a smart and effective SEO, but I don't think that matters much if you're not a good person too.
What subjects were you best at in school?
My favourite subjects were Math (nerd alert!) and History. I've always loved numbers and patterns, so Math made sense to me. History was super interesting because it helped me understand some complex political issues that explain why the world is so messed up most of the time.
Thank you, Lidia, for taking part in this series. It's always so nice to be able to share stories of marketers supporting others in the industry. We recommend everyone to follow Lidia on social media and learn more about her positive impact on the industry!
Keep an eye out for more of the MOAM series as I regularly publish new editions from other inspiring digital experts.
Could your career story inspire others to further their digital marketing careers? Or, do you know someone whose story needs to be told? Feel free to fill out our new MOAM questionnaire or get in touch with me directly via sophie@clockworktalent.com. Alternatively, if you're looking to explore your career options in digital marketing, visit our job board or upload your CV.
Did you enjoy reading about Lidia's digital career? If so, you'll find these MOAMs interesting too!
💡Claire Carlile- The Making of a Marketer
💡Andi Jarvis- The Making of a Marketer