One to watch…
With the aim of inspiring digital marketing jobs seekers, aspiring freelancers and the entrepreneurs amongst you, we've tracked down some accomplished marketing industry professionals from a range of sectors to talk us through their own career journeys in this brand new series of blogs.
This time, our guest is Olivia Smith, Head of Digital PR at Digitaloft.
I reached out to Olivia after reading that she had won Young Search Professional of the Year at the Northern Digital Awards in 2018. I thought to myself, where did this marketer come from? How has she built such an impressive reputation so quickly in her career? Here's what I found out…
---
What did you want to be when you grew up?
Oh, so many things! A fashion designer/stylist/photographer. A DJ. An actress. A journalist. A presenter. A comedian.
What & where was your very first job?
I used to help my dad do building work when I was around 13, eventually, I left the construction trade and got my first real job at Claire's Accessories. I trained in piercing ears and it has been my scariest job to date!
When & how did you first discover digital marketing / your specific industry sector?
I had the opportunity to do a 2-week placement at a marketing agency whilst I was studying at university. I worked mainly on the outreach side of things, but it gave me my first insight into digital marketing and actually helped me land my first (and current) role at Digitaloft. From there I learnt so much more about SEO, ideation, and digital PR and have loved it ever since!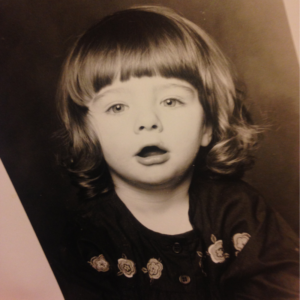 Share a mistake you made or an event you most regret from your career?
I'm yet to make a big memorable mistake (I hope I haven't jinxed this!) and I don't believe in regrets! However, the small mistakes I make on a regular basis, such as missing coverage or ideas not being as good as I first thought, are the ones that can seem the most annoying! But I try to remind myself that it's these mistakes we learn from and without mistakes, we'd never improve!
Jumping in a time machine, what pearls of wisdom would you give your 18-year-old self?
Don't panic about what you study at university, do what you love. Believe in yourself and keep pushing forward. Relax! You can do it and you will do it. Don't let anyone stand in between you and your dreams. Stop comparing your life to other people's. Have fun and take every opportunity you can.
What industry skill do you wish you'd learnt sooner, and why?
There's not one skill in particular that I'd wish I'd learnt sooner, but I do wish I'd learnt to be more confident quicker. Having confidence in yourself and your ideas really pushes you forward, especially in this industry.
If you were to publish your autobiography in 20 years' time, what would it be titled?
'disco dancing and belly laughing' or '250,000 cups of tea later…' both applicable!
What is the one thing you want to be remembered for from your career, and why?
As I'm only 22 I feel like I'm still shaping my career and making it my own, therefore, to pinpoint what I'll be remembered for from it is quite tough! I'd like to think I'll have made some positive changes within the industry, had my efforts recognised, and most importantly made everyone I've worked with laugh!
---
Big thanks to Olivia for this snapshot of your career background!
My key takeaway: Having confidence in yourself and your ideas really does push you forward in digital marketing.
Keep an eye out for more in our 'Making Of A Marketer' series as we'll be continuing to publish new editions on a regular basis from equally inspiring digital marketing experts.
Could your career story encourage others to further their digital marketing careers? Or do you know someone whose story needs to be told? Get in touch with me, Emma, via emma@clockworktalent.com. If you're looking to explore your career in digital marketing, visit our contact page.