Our partnership with the UK's biggest parenting website…
It started like the preamble to parenting… Introduced by a mutual acquaintance we'd previously hired an SEO pro for, Netmums now wanted us to replicate that hiring success for them!
Identifying, recruiting and onboarding a quality SEO Manager is challenging at any time but when you've got a Head of SEO already on maternity leave and a business with significant objectives to achieve, you're under pressure to get it right.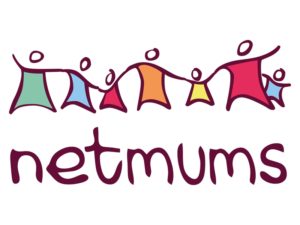 The challenges Netmums face would be enough to test the best of the best in SEO. But they're a data-driven business, which for the right SEO pro could be immensely appealing! The brief was clear, and it certainly helped to have a hands-on Managing Director who clearly understood the value of SEO.
"Natasha has a wealth of expertise across all aspects of the digital market and an enviable contacts book"
I'm very proud to announce, we quickly identified and hired an exceptional SEO Manager to join the business! It's early days yet but he's already been to Paris as part of the build-up to his first of many big projects and is loving his new role at Netmums!
Checking in regularly with Netmums' Managing Director, Rimi, the feedback has been positive. She's also been kind enough to share her review of working with clockworkTalent below:
"Natasha runs a fantastic operation at clockworkTalent and takes a strategic approach to help you find the best talent. She has a wealth of expertise across all aspects of the digital market and an enviable contacts book.
Natasha is a brilliant operator who can quickly understand complex strategies so she can come forward with the strongest candidates. She is the most effective recruiter I know in terms of speed, filtering and ensuring a smooth process at every stage of the process. I wouldn't hesitate to recommend her."
-Rimi Atwal, MD of Netmums, Aufeminin Group
---
If, like Rimi you want a recruiter to help you find your next hire, whether it's Content, Tech SEO, Paid Adverting, Social or anything in between – reach out to our expert recruiters and we'll be in touch to discuss your hiring needs!