From bingo caller to agency Founder…
The world of Andi Jarvis is a busy one! He's the Strategy Director at Eximo Marketing based in Bangor, Northern Ireland. He hosts the Strategy Sessions podcast, a fortnightly show that interviews some of the best marketers in the world and provides top tips for marketers. He's also a guest lecturer at Liverpool John Moores University, a regular speaker at conferences including 2020's virtual brightonSEO! And, as well as all of that, he's the Founder of 'Friends Of' fundraising for refugees and providing free marketing advice to SMEs in exchange for charitable donations.

I've been following Andi on Twitter for a while and am an avid listener of his podcast, so it only felt right to ask him to take part in our MOAM series, to really get to know more about his career journey so far! 

Let's find out where it all began…

What did you want to be when you grew up?
PE teacher

What and where was your very first job?
Bingo caller in Bradford! The hall was called Oxford Bingo and paid peanuts but was great fun.

When and how did you first discover digital marketing?
By being old and being in marketing. My first job did about a million mailshots per year and we started looking at digital as a way of reducing costs. The early days of email marketing and MySpace were the first attempt at reaching an audience online and my interest grew from there.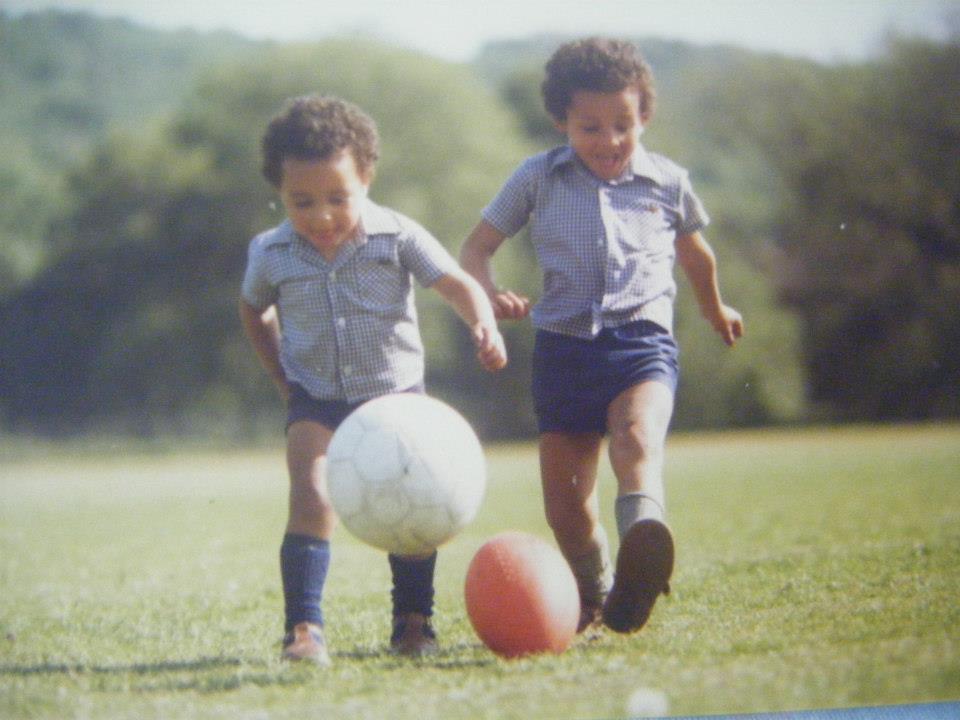 Share a mistake you made or an event you regret from your career:
I've made more mistakes than I care to remember… In one job we had a "Wall of Shame" to celebrate some of the mistakes we made! Mainly the mistakes came from moving too quickly and not stopping to check. My favourite was when we mailed 30,000 people but only sorted the last names on the database into alphabetical order, not the full names. That was great fun dealing with thousands of calls to update their data.
Jumping in a time machine, what pearls of wisdom would you give your 18-year-old self?
Be patient – sometimes it takes a while for good things to happen.

What industry skill do you wish you'd learned sooner, and why?
Psychology – I slept through most lectures at uni about it because I didn't think it was worth learning. What a mistake that was! Marketing is a people discipline and the more you know about people and what makes them tick, the better you'll be at your job. I've been learning fast since then, but a few more years of practice wouldn't have done me any harm.

Who are you inspired by in the digital marketing industry?
Stacey MacNaught – a legend. Seriously knowledgeable, is great fun to be around and runs a brilliant agency in the hills of Oldham.

If you were to publish your autobiography in 20 years time, what would it be titled?
My Empire of Dirt

What is the one thing you want to be remembered for from your career, and why?
Putting the marketing back into digital marketing. Helping the industry remember that marketing isn't about tools and tech, it's about people. Once I've hit enough people around the head with that message, I can die happy.
---
Thank you, Andi, for taking part in this series. It's always a pleasure to hear from inspiring marketers and learn about what inspires them. I also think clockworkTalent will be stealing the idea of having an office 'wall of shame!

Keep an eye out for more of the MOAM series as I regularly publish new editions from inspiring digital experts. Could your career story encourage others to further their digital marketing careers? Or do you know someone whose story needs to be told? Get in touch with me on emma@clockworktalent.com. Alternatively, if you're looking to explore your options in digital marketing, visit our job board and contact page.