How will emojis affect the way we search?
The Museum of Modern Art has added the original emoji set to their collection. Initially released for the mobile phones of 1999 these humble icons are the ancestors of the now world-famous emoji family.
Since their simple beginnings, emojis have been redesigned and given regular updates. For example, different skin tone options were added in April 2015 & Female emojis were given a more diverse range of occupations in Summer of 2016! 👩‍🔧👨‍🔧
There are now over 1,850 emoji characters available on iOS and they are seamlessly being incorporated into our daily conversations. For example, emojis now appear as suggested words when using predictive text on iPhone and are gaining their own global meanings across social media.
Some emojis have become a type of code or a visual slang which we've embraced into our mainstream and popular culture.
Originally, the flame emoji meant the object 'fire' but, we have used the flame emoji on social media to describe good looks and it has taken on a whole new meaning! 🔥
Furthermore, if you are social media savvy, you will know that '🐸☕' is emoji code for 'that's none of my business' relating to the popular Kermit meme that was shared across Twitter & Instagram in 2014.
On the other hand, emojis have replaced slang use on social media. For example, the use of LOL on Twitter has drastically fallen and has been replaced by laughing face emojis! On Facebook, we have 'reactions' to express our emotions without typing a word!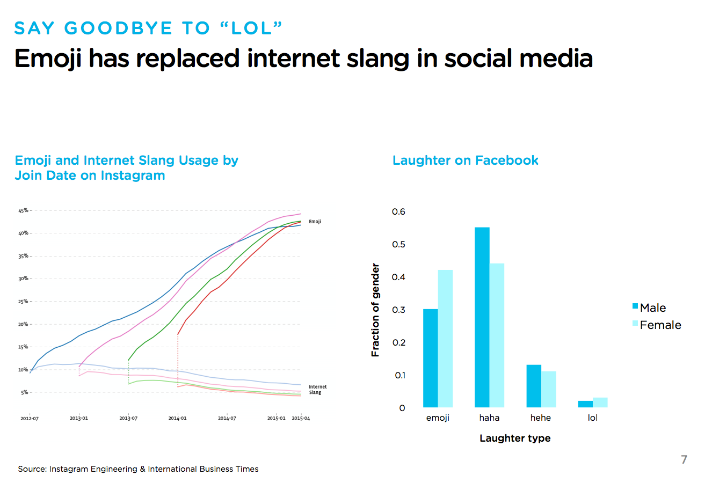 Fun fact!
In the UK, USA and Canada the most tweeted emojis are the grinning face, the hearts-for-eyes face and the crying face!
How are brands using emojis?
Many businesses have always used emojis in their social media marketing to relate to users but now, more than ever, they are using them to keep up with the generation who use emojis most.
Some advice of marketers would be not to obsess over emojis, but to instead find a balance that works for your brand.
The future of emoji search
Emoji search is on the up but at the same time, it will be competing with increasing levels of voice search on mobile and smart home devices.
Bing, Yelp and Yahoo have always allowed emoji search while Google only reallowed it in May 2016 after blocking them from appearing in search results in 2015.
At the moment, emoji searches work best in image searches…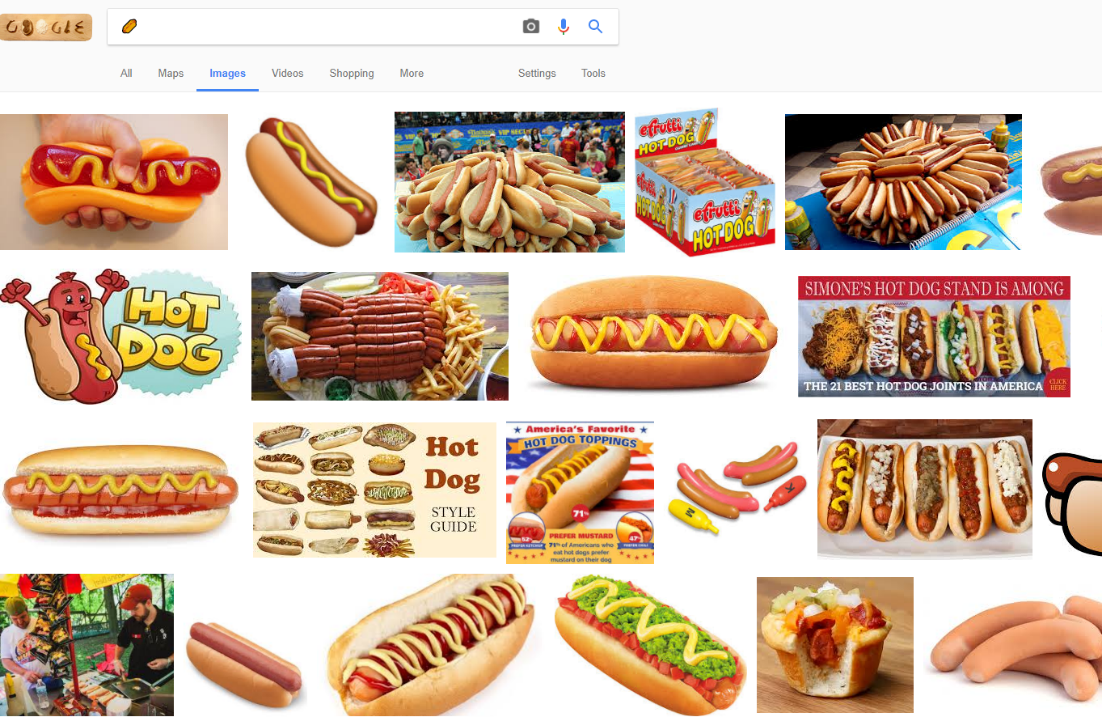 But, the future of Local emoji SEO looks bright!
Instead of searching 'Pizza restaurant near me' you could soon be able to simply search '🍕' and local businesses who have included the specific emoji into their SEO strategy will rank highly!
However, at the moment if you search the pizza emoji, the results contain listings for the pizza emoji, not pizza itself. If you add 'near me' to the search the results do become more relevant.
This could also soon be done with nail salons, pubs and locations!
Because typing is so 2015…
In 2017, KAYAK announced that users of their website would now be able to search for holiday destinations just by typing an emoji into their search bar.
This has triggered a lot of excitement from the public, not only because of this new use of digital technology but also because it calls for each city across the world to be assigned an emoji.
For example, on the KAYAK website, Las Vegas has been assigned the slot machine emoji 🎰 and New York was given the statue of liberty icon. 🗽
So far, 10 cities have been given representative emojis and KAYAK are now asking the public to vote for the paring of other destinations.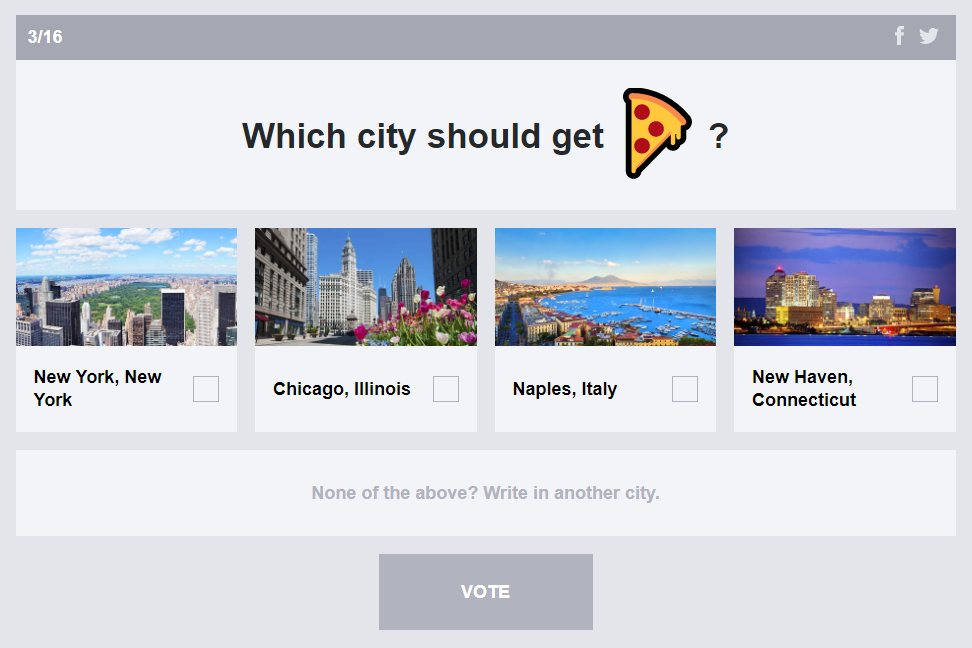 In other emoji news
Our obsession with emojis doesn't stop there, oh no!
In August 2017, the Emoji Movie is set to be released featuring a huge cast list including Patrick Stewart who voices the rather unfortunate character 'Poop' 💩.
Releases like this are bringing emojis deeper and deeper into mainstream media and are enhancing a new way of communicating.
Overall, we will have to wait and see how the trend of emoji SEO develops. For now, we know that relevant emojis are increasingly appearing in search results and can be used in meta descriptions of websites and blog posts!
Emojis are giving visual icons to our non-verbal communication in a digital world and bring fun to everyday messages!
But for marketers, remember! They should be used as a way of increasing the positive ideas surrounding your brand.
Make sure you are up to date with the latest emoji trends and their pop culture connotations, you don't want to get caught out by using an aubergine emoji in a meta description!
---
If you are interested in making full use of emojis in SEO by beginning a career in digital marketing, get in touch with our specialist recruiters on jobs@clockworkTalent.com.