Is freelance for you?
With a career totalling 9 years, Dan White is a Digital Marketing Consultant 1 year into his Freelance journey! In that time, he's worked with clients we all aspire to have including National Trust, Clarks Village, NHS Trust and REED!
We're bringing you inspiring stories from Digital Marketers already out in the industry. Breaking down barriers as they continue on their marketing journeys, we've tracked down accomplished professionals from a range of sectors to talk us through their own marketing careers in this series of blog posts.
So, where did it all begin for this marketer…
What did you want to be when you grew up?
An archaeologist! A combination of Indiana Jones and Time Team kept me permanently fascinated by the past. I even went to study archaeology at university so it's something that stuck with me for a long time.
What and where was your very first job?
First Saturday job was working in a well known Westcountry bakery selling pasties and cakes to the locals. My first actual digital marketing job was working on the recruitment campaign for the 2011 census which ultimately led to a career in the industry.
When and how did you first discover digital marketing / your specific industry sector?
By complete accident. I got hired for the census recruitment job because of my research skills but from Day 1 I realised it was actually a marketing role covering email marketing, social media and outreach. I realised how enjoyable it was and I wasn't terrible at it, so everything happened from there.
Share a mistake you made or an event you most regret from your career:
Do you mean like the time we printed 5k information packs and only noticed a typo in them after spending 6 hours stuffing them into envelopes?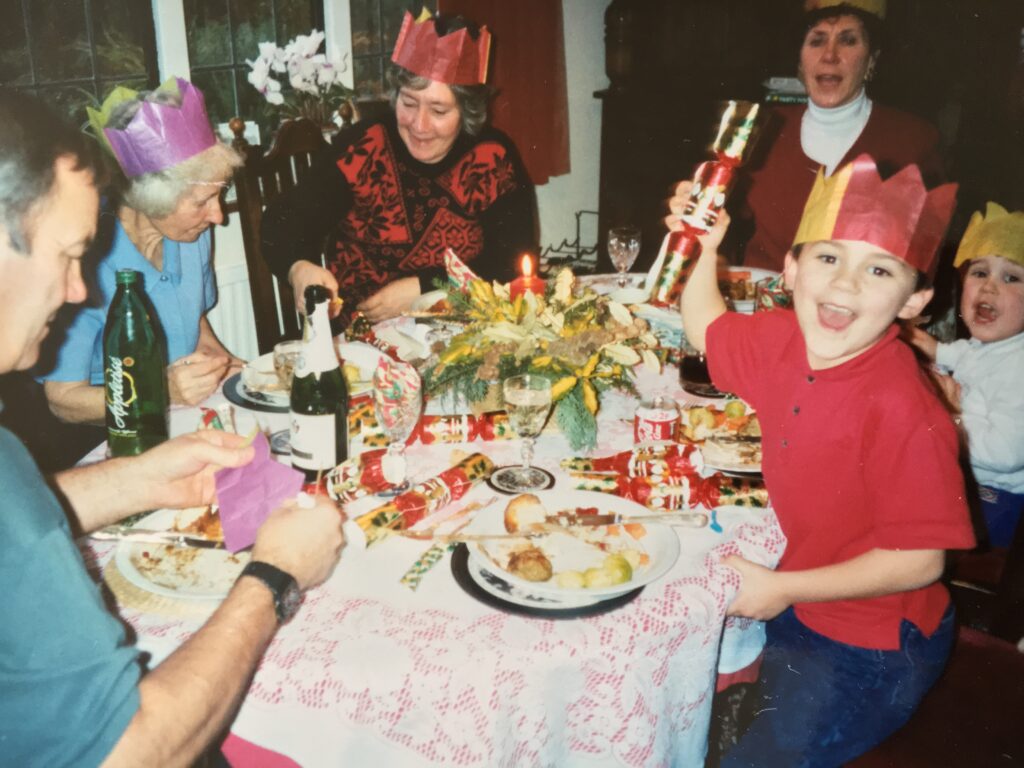 Jumping in a time machine, what pearls of wisdom would you give your 18-year-old self?
Don't wait for permission from other people to make things happen. In those years you're fostered with a false sense of security that if you follow the rules and work hard through school, college and university that you'll be rewarded. Doing that definitely helps but actually, it's the initiative and effort outside of the classroom which is going to get you far. I've met with a fair number of students recently and it always surprises me the incredible drive and effort they're putting into projects, side-businesses and causes. When it comes to digital marketing, they're the things that are going to seriously help in the early stages of your career rather than what GCSE grades you scored. So, from personal experience don't sit back and think that what you do in class is the beginning and end for success.
What industry skill do you wish you'd learned sooner, and why?
Coding. At least a more thorough understanding of it. It really helps you to be able to communicate more effectively with web developers, it means you can troubleshoot and fix basic errors yourself and gives you a much greater understanding of technical SEO.
If you were to publish your autobiography in 20 years' time, what would it be titled?
It Depends.
What is the one thing you want to be remembered for from your career, and why?
It would be great to be remembered for being helpful. Digital marketing as a career choice (both freelancing and as an employee) offers some incredible opportunities which, cheesy as it sounds, weren't around even a generation ago. Because of this I try and offer as much information and support to students and graduates who are thinking of getting into the industry so if they make a success of it off the back of something, I can help them with then that's a pretty good feeling.
---
Big thanks to Dan for taking part in our blog series! It has helped confirm my theory that most digital marketers accidentally fall into the industry and then thrive as much as those with deliberate digital marketing careers!
Keep an eye out for more in our 'Making Of A Marketer' series as we continue to bring you new stories about equally inspiring digital marketing experts.
Could your career story encourage others to further their digital marketing careers? Or do you know someone whose story needs to be told? Get in touch with me, Emma, via emma@clockworktalent.com. If you're looking to explore your career in digital marketing, visit our contact page.