Is it possible to land a new job while travelling?
Lots of people ask us if it's possible to start a job hunt whilst they're abroad.
Most of the time, I would say 'No' you need to be physically present in the country you are aiming to get your next job in. But on this occasion, I even proved myself wrong…
Abby Tayleure-Emmit introduced herself as a Marketing Manager from London, who married last year and was on a yearlong adventure with her new husband, travelling the world and creating YearHoneymoon.com along the way. In line with starting their new lives as husband and wife, once the inevitable year of travel came to an end the plan was to relocate their careers out of London towards the coast of East Sussex.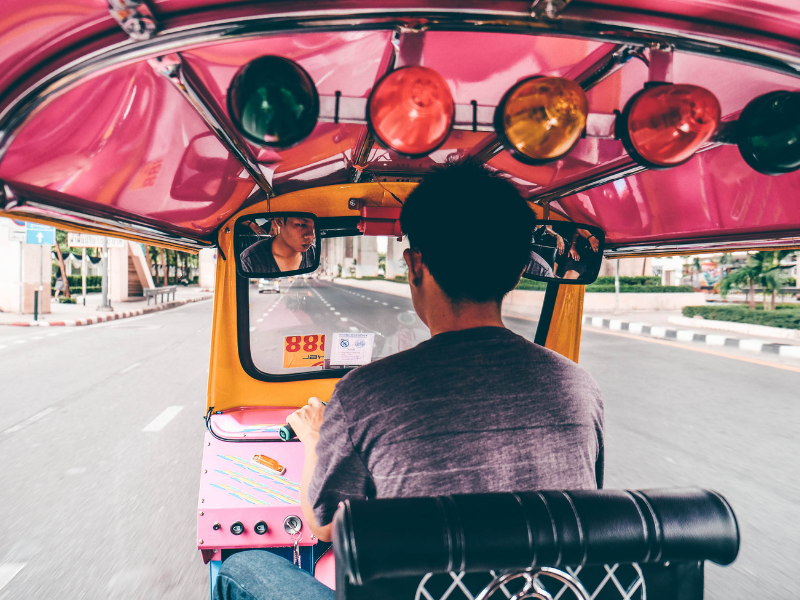 Listening to Abby, who was then in a remote village in Laos, moving onto Thailand in the next few days, I gained an understanding of her career to date and ambitions for the future. It was immediately evident she is on the upwards curve of her career, full of creativity, passion and enthusiasm.
---
In a fortunate coincidence, we were in the process of hiring for an award-winning East Sussex based Charitable Trust who operate 10 leisure centres and has a focus on fitness and healthy lifestyles for the community.
Helping an individual source their dream marketing job will always be gratifying but doing this whilst they were travelling through Asia in the final weeks of a yearlong adventure really does me proud. It doesn't always work, but when the 'perfect match' is plain to see and all parties work together to make it happen – you can achieve a really positive result as we did.
In our immediate future we continue to work with Abby but this time she is the employer in her new role, Head of Marketing.
Abby has in the meantime been kind enough to share her thoughts on our recent work together…
Natasha and the team at clockworkTalent were truly the best recruitment agency I've ever worked with. I was out of the country while looking for work and they not only accommodated the time differences and the need to do most communications via email and WhatsApp but secured me three interviews and a successful job offer! Some recruitment agents promise the world and deliver very little, not clockworkTalent. Natasha struck the perfect balance of encouragement and support while being honest with me about any hurdles of conducting a job search from the other side of the world. The whole team really know their stuff. I was initially attracted to them due to their own great digital marketing, supported all the way through the process by their expertise and easy-going nature, and it felt like a shared celebration when I was offered the role. Thank you, Natasha and team!
-Abby Tayleure-Emmitt, Head of Marketing, Wave Leisure Trust Ltd
---
I like Abby, you're hoping to make a significant change into your marketing career, whether it's location, industry sector or looking for a recruitment partner who can talk you through the options available to you, speak with clockworkTalent's specialist recruiters who take the time to listen and work with you to find the right Digital Marketing Jobs. You can send us an email at jobs@clockworktalent.com.