As 2016 Draws To An End, We Reminisce Over What A Year It Has Been…
Check Out Our Highlights And Advice On How To Prepare For 2017!
As we rush and tumble towards Christmas and the end of 2016, we take a moment to look back and think about the highlights this year had to offer.
For us, it has been a very successful 12-months. We have recruited some new team members (who are nailing it FYI!), been pivotal in placing many of our Digital job seekers into their dream careers and companies, as a result clockworkTalent has received many overwhelmingly kind recommendations from candidates and employers, and we have enjoyed adding to our gigantic network of friends and family across the globe.
This year, we've been delighted to hire once again for employers whom we've previously helped, as well as new ones (new to us anyways!) across brands, agencies and software houses. We've had the pleasure of working with a diverse (but amazing) range like Screaming Frog, The French Bedroom Company, Red Hot Penny, Mind Tools, Distinctly, Iris Connect, Oban Digital, Crunch and many more! We thank you all for giving us the opportunity and wish everyone all the best for coming (ad)ventures, and of course we look forward to supporting the recruitment of more talent down the road in 2017!
For the industry, we have all relished in many exciting updates from Google and the Social Media powers-that-be, have had accolades be awarded left, right and centre to deserving brands, agencies and software houses, and we've had another year of substantial growth as Digital Marketing continues to flex its muscles as an industry powerhouse. It's all looking pretty rosy for the market currently, let's keep it going! #LoveDigital
BrightonSEO, the much-loved Search Marketing conference formed by our Co-Founder, went from being sensational to exceptional this year, moving from the trusty Brighton Dome to the mighty Brighton Centre for what was a very extraordinary expansion. Can't wait for next year for 2 more blockbuster events from Kelvin and the team! We will be there… will you?
The Team's Highlights
Here's a pick of some of the team's highlights of 2016:
My highlight of the year must be receiving an exciting and unexpected phone call from Natasha, inviting me to come for an interview at clockworkTalent! The rest is history and my career in the Digital Marketing industry had officially begun after 3 years studying the media at University!
So many to choose from, but it has to be attending BrightonSEO at the Brighton Centre. My 3rd time attending and exhibiting at the event, the training on the first day with Prabhat Shah on Amazon SEO was a real eye-opener into eCommerce, and thoroughly enjoyable! The conference itself was crazily busy and exciting, with so many more people than before and the opportunity to see old & new faces. Also, hats off to our office neighbour Dave Child, who brought us an unexpected (and may I say, ruddy delicious) lunch during the day, what a legend. A truly great day, can't wait for the next one.
I've several standout memories for 2016, each of which have a distinctive shining memory slotted in my mind. One was moving to our new office; free parking, open plan, pool table, garden for the dog – what more could we want? Another was a candidate who text me to see if a job offer was a joke (in a good way, as he really couldn't believe it!). Yup, it was true and he took the job!
But then the brass band starts playing, as a firework-esk memory jumped to the forefront of my mind. My highlight would have to be when I rang to check on a job seeker who hadn't arrived for his 10am interview. On ringing him, it turned out he was just 5 minutes away from the interviewer's office but, long story short, he had burst (shredded) a tyre on the motorway! It was unfixable with the space-saving foam pumps most cars now carry. Using his initiative, he had hitched a lift with a really nice guy (and random stranger) who was kind enough to stop and drive him the 10 miles (out of his way) to drop the candidate off at the employer's rural office!!
Needless to say, this job seeker got the job and now several months later the company tells me he's doing great work. This amazing Digital Marketing Exec says we helped him find the perfect job in digital, and that always makes me very proud of the work we do (note – I do not condone hitch-hiking on any level!).
*Bark Bark Ruff Bark Ruff Ruff Bark* – "that one time I got an extra 2 gravy bones for being a good boy and posing in a Santa hat for Christmas photos. I felt so ruff, but it was worth it for the treat! I… Drooled… Everywhere!"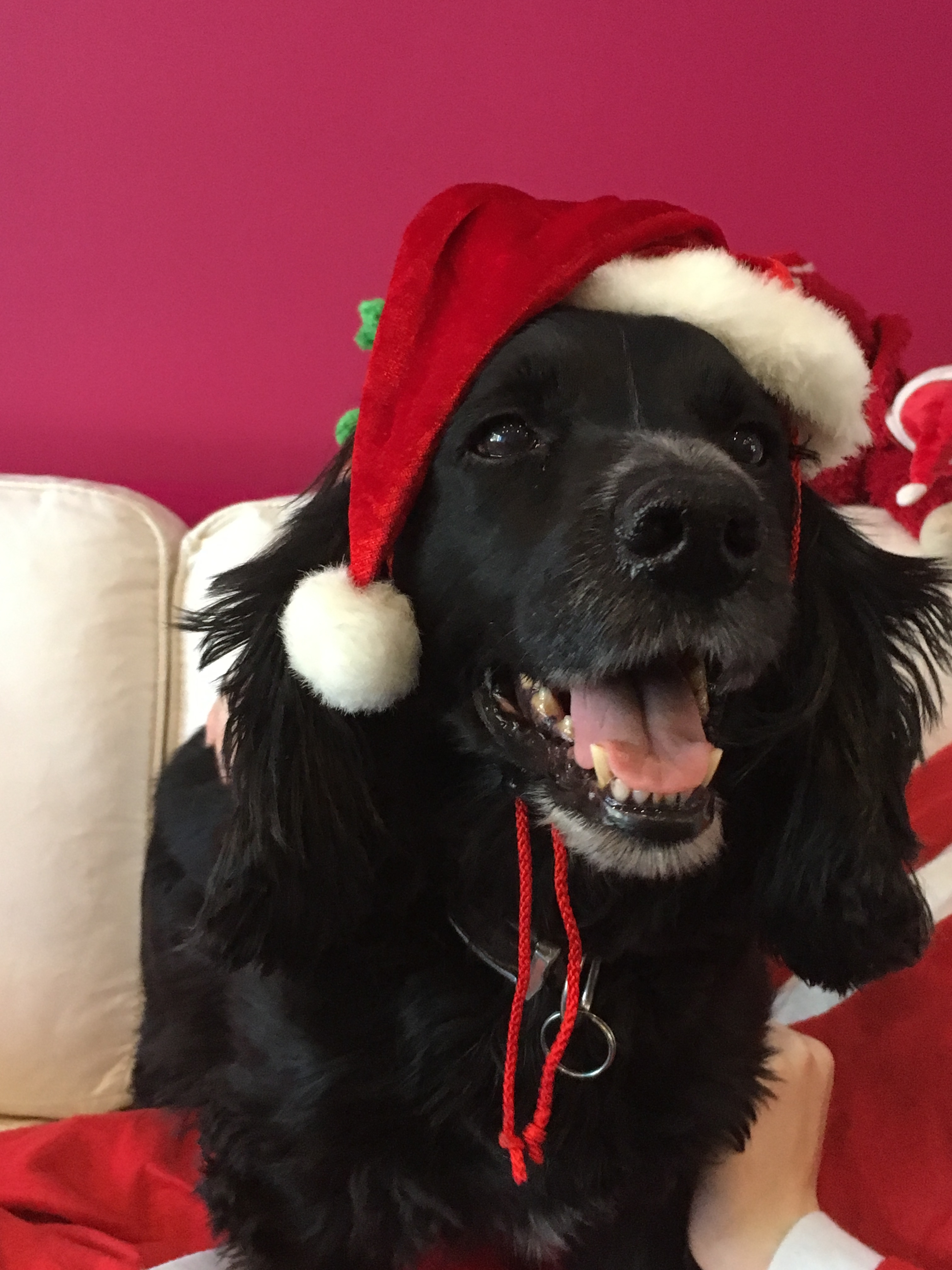 It really has been quite a year! We hope your highlights of 2016 have been equally as outstanding and rewarding, and that you are fully prepared for another big year ahead.
New Year, New Career?
As soon as the New Year's Eve hangover fades and we are all back behind our desks after a well-deserved few days' rest, we have no doubt there will be an influx of exciting Digital Marketing career opportunities needed to be filled. Hiring Managers will receive more budget and want to add more talented professionals into their teams. Yipee!
So, if you are thinking your New Year's Resolution will be to take the next step up the career ladder, it's about time you got ready for it. You won't want to miss out!
If you work in any of the following disciplines or are looking to stride into the field, then we can help you this coming year:
Sales – Either New Business or Account Management
SEO – Either Technical or SEO Account Management
Content – Crafting Great Content or Strategic Planning
Analytics / Data – From Analytics Execs to Data Scientist
eCommerce – Merchandising or Strategic eCommerce Management
Paid Media – From Paid Search to Paid Social
Social Media – Community Management or Social Campaign Planning
Web Development / Design – Front End, Back End or Full Stack

Planning / Buyer or Media

Mobile / Apps – Optimising for Google or App Stores

Digital PR or Blends of Outreach or Linkbuilding
Irrespective of whether you're a junior who is brand new to the industry, or a business leader looking for a new challenge, our expert guidance will land you the dream role.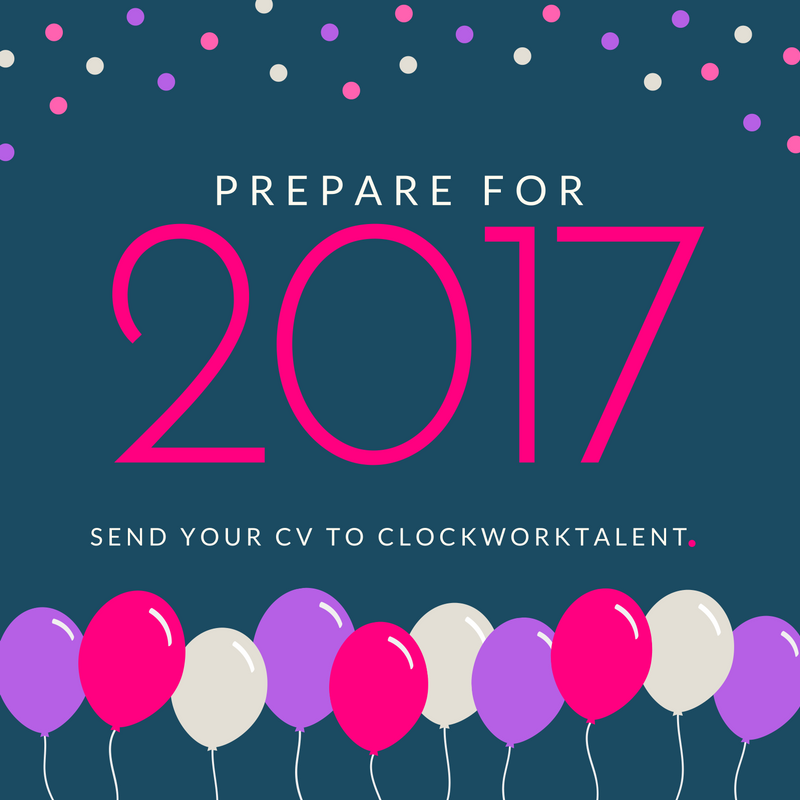 Our specialist recruiters are connoisseurs at prepping and preparing ambitious job seekers for their Utopia careers, with a CV which lands top spot on a hiring managers desk and a polished interview technique. In fact, you can read our blog on how to write a great CV which gives you a template to follow as well as the Do's and Don'ts of interviewing!
Most importantly, to prepare for next year you must email your CV to our recruiters. That way we can be ready to get the ball rolling as soon as the jobs begin to open:
Don't wait around, or you might just miss out on that perfect opportunity.
---
Merry Christmas and a Happy New Year to all of our friends, acquaintances and connections throughout the industry!
We wish you a wonderful remainder of 2016 and can't wait to speak again in 2017!
Don't forget, we will still be publishing via Social Media throughout the festive season, so make sure to follow and reach out to us via: Twitter, Facebook, LinkedIn and Google+. We're also on Pinterest and Instagram, if you fancy getting picturesque with us!