From Farmhand to an agency Founder…
During this blog series, we talk to accomplished digital marketing professionals from a variety of backgrounds about their career journeys with the aim of inspiring job seekers, aspiring freelancers and the trailblazing entrepreneurs amongst you!
In this blog, we're celebrating the career of Adriana Stein, Founder & CEO of AS Marketing!
Originally from the US and now living in Germany, Adriana Stein is the CEO and Found of AS Marketing, Adriana leads a team of Digital Marketing Experts who develop holistic online marketing strategies for B2B and B2C companies across Europe and North America.
By acting as an external strategic partner to Senior Level Marketers, our go-to market strategies are for businesses looking to expand into new markets, increase sales, and sustainably grow their business. Our speciality lies in creating holistic and localized marketing strategies that incorporate various techniques like native-speaker level SEO, LinkedIn content marketing, and marketing automation.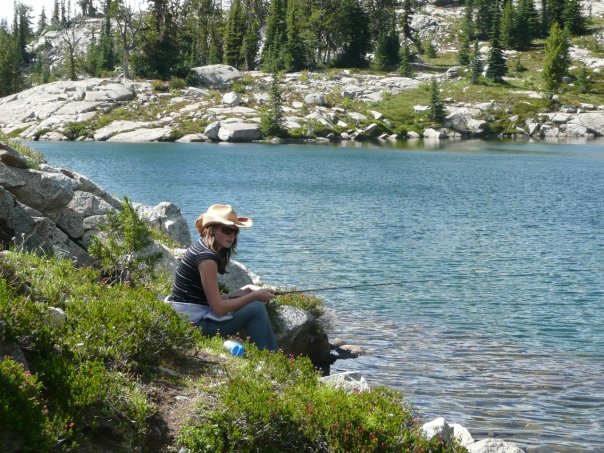 What did you want to be when you grew up?
When I was a kid, I was obsessed with animals so I wanted to become a veterinarian. Later on, I realized I loved writing and wanted to become a journalist.
What was your very first job?
I worked at a farm and changed their irrigation systems and cleaned out horse stalls.
How did you first discover digital marketing / your specific industry sector?
I actually got into marketing by accident. I transitioned from journalism to anthropology during university, because I liked that anthropology focused more on culture vs news. The premise of the writing focus was still the same though, which I will always enjoy. I did some travelling abroad in Europe while I was studying and knew I wanted to live and work in a more international atmosphere, so that's when I decided to leave the US and moved to Hamburg. After I arrived, I spent over 6 months in German language school in order to make it easier to start my career here. With a degree that wasn't from the EU, finding a job would have still been very difficult, so the foreigner's office told me instead that I should go freelance, because at least I learned German and could do something like translations. So that's basically what I ended up doing, but largely for marketing departments at various German companies. This also involved content writing and SEO, which is where I got my start in the marketing world.
Share a mistake you made or an event you regret from your career:
I dramatically underpriced myself and undervalued my time. I worked on low hourly rates for a now embarrassing amount of time. I had one meeting with a colleague who was much more experienced than me with consulting and he absolutely changed my life by explaining how he learned to only sell projects. Now AS Marketing is entirely based on this premise.
Jumping in a time machine, what advice would you give your 18-year-old self?
I honestly have no regrets and think I used my time at that age wisely. I studied hard, travelled a lot, and prepared my future to have viable options. Maybe the only thing I'd say is not to worry about relationships, as a better one is coming in the future.
What industry skills do you wish you'd learned sooner and why?
This is a tough one, as I think I learned a lot of my marketing skills at the right time. I'd actually answer that I wish I had improved my sales skills earlier, as it would've helped me a lot to sell my value and expertise, as well as get better clients at better rates.
Who are you inspired by in the digital marketing industry?
Chris Walker is one of my biggest inspirations because he built a strong, successful agency in a short amount of time. And he's also paving the way for how people perceive the role of an agency and the foundations of B2B marketing.
If you were to publish an autobiography in 20 years' time, what would it be titled?
The importance of using traumatic events in your life to fuel your passion rather than using them as an excuse to make bad choices. I had a very traumatic childhood filled with loss and I've always made the decision to use it as a motivator to live a better life now. I don't think I would be who I am without that.
What's the one thing you want to be remembered for from your career, and why?
Running a business with a good work-life balance for our team and supporting our clients with strategies that truly helped them professionally and personally, as well as grew their business.
What subjects were you best at in school?
Social sciences and humanities. Please don't ask me to do math haha.
Thank you, Adriana, for taking part in our MOAM series, we look forward to watching the successes of AS Marketing continue under your leadership!
Keep an eye out for more of the MOAM series as I regularly publish new editions from other inspiring digital experts.
Could your career story inspire others to further their digital marketing careers? Or, do you know someone whose story needs to be told? Feel free to get in touch with me directly via sophie@clockworktalent.com. Alternatively, if you're looking to explore your career options in digital marketing, visit our job board or upload your CV.
Did you enjoy reading about Adriana's digital career? If so, you'll find these MOAMs interesting too!
💡Paige Hobart- The Making of A Marketer
💡Olivia Hanlon- The Making of A Marketer