Sometimes what you're looking for comes when you're not looking at all...
You're happy in your job. You like your team. You're comfortable delivering excellent SEO work and quite frankly hadn't really thought about looking for a new SEO job. But then, scrolling through Twitter one evening, it happens. You see a post that changes everything you thought about your current situation.
This is exactly what happened to the then Account Director, Jess.
I always hope the right person will read my outreach about new SEO jobs on social media and Jess did just that. She told me it instantly connected with her, all the key elements I said I was looking for resonated with her personally. She ticked them off. People are her "thing". She cares and loves helping people. Mentoring, training and supporting people to be better at their jobs is where she's excelled. Plus her attention to detail is phenomenal. She's efficient and effective at putting in place processes, which in turn would help an SEO team perform better in their roles.
Looking to put your people skills to the test by mentoring and developing one of the UK's leading #SEO teams?

We're hiring a Head of SEO Operations who genuinely cares about SEO and nurturing a team

💰 Up to £65k DOE +profit share
🌍 London/#WFH optionshttps://t.co/ZjQj1C4ha6

— clockworkTalent. (@clockworkTalent) June 11, 2021
The more we spoke the more I knew she'd be amazing in this newly created Head of SEO job!
During our first conversations, Jess raised a flag that I initially thought was imposter syndrome creeping in. She was worried she'd be perceived as not having enough experience. I can see why she brought this up. You can't ignore that Jess had rapidly progressed her career. From initially dipping her toes into the industry in an all-encompassing marketing role before joining a technical SEO agency as an SEO Consultant and being promoted to where she was today, an SEO Account Director.
However, Jess is incredibly mature in her approach to work. She'd clearly deserved her career progressions and she definitely comes across as having 'her head screwed on straight'. Along with positivity, being incredibly thoughtful and an ability to build great rapport with her colleagues.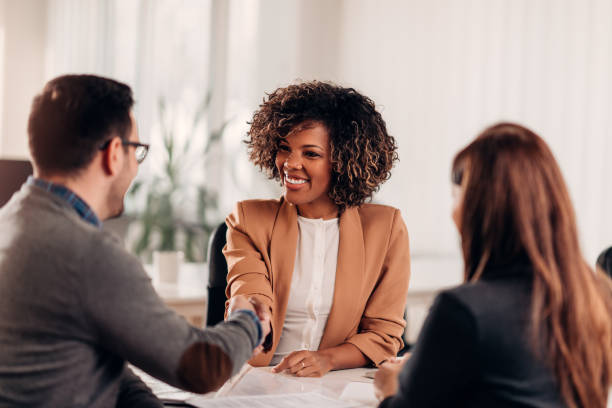 When Jess and I were talking about how to represent herself best on paper, she told me about how in her own time she's a dedicated powerlifter, in fact, her goal was to compete for Britain competitively! I can't tell you how unexpected this was!
Without hesitation, we added this to her CV. I love how much a person's interests and side hustles can tell about them and this is why we always recommend including side projects in a CV. In Jess's case, it emphasised her competitive nature, the commitment and focus she brings and let's face it, the pure resilience she has in the powerlifting world!
With her CV updated, Jess sailed through what was a very challenging interview process. She was up against some amazing people from the SEO industry. From the feedback I got from Jess, I wholeheartedly knew this was her job: she said "I think I found my people!" – how amazing!
From the employers perspective, it's awesome to hear Rebecca, COO of Builtvisible say:
"Natasha only sends us the very best and knows the agency so well almost every candidate she sends us is a match. Another telling sign is that the candidates she places with us stay for many years, going to show how great she is finding people who are going to enjoy working at the agency as much as we enjoy working with them." –Rebecca, COO @Builtvisible
Jess has since started her new SEO job as Head of SEO Operations at Builtvisible. When asked what she thought about clockworkTalent recruitment service, Jess said:
"I stumbled across the job ad on Twitter and, not looking for a new role, clicked out of curiosity and I'm so glad I did. I reached out to Natasha who spent ages chatting to me on the phone about the role that evening and helped me with a really thorough and helpful CV critique (I've since passed on the wisdom to friends who have used her tips with great success too!).
She answered all my (many) questions promptly, was super responsive and encouraging throughout. We spoke on the phone within an hour of all three of my interviews to debrief and go through the feedback and ultimately got the job!
I've worked with recruiters in the past and can honestly say the level of support and communication from clockworkTalent was in a completely different league. Thank you, Natasha and team!" –Jess, Head of SEO Operations @Builtvisible
Thank you, Jess and Rebecca. It's been a pleasure working with both and as ever, I'm thrilled clockworkTalent continues to recruit for such an awesome agency as Builtvisible. It's amazing to look back and see one of our hires has been with the company for over 6 years now!
---
If, like Jess, you want to find 'your people' in the SEO industry, get in touch with the expert recruiters, clockworkTalent. We've been recruiting in the industry for nearly 10 years and really experienced in helping people find great digital marketing jobs. Jobs that they really want!