Current College Student spends a jam-packed day in the company of our Specialist Digital Recruiters to discover the ins and outs of a professional working environment…
We had the pleasure of having Melissa, a college student studying Media, English and Communication & Culture, work in our office for the day!
She arrived unsure of the jobs available out there in the Digital Marketing industry & left having a much better idea of our world and what she might want to do after finishing college!
Beginning with a quick run-through of who clockworkTalent are, Melissa and Natasha discussed the Digital Marketing industry and how our busy little team works with companies to source the best talent for specific jobs; helping people make career choices and progress their professional development!
Following this huge amount of information, Melissa moved across to CJ's desk where he and Emma were scheduling Social Media posts to be sent out over the weekend. She showed great enthusiasm, learnt quickly and even posted a few of our job adverts herself, including this one:
#cwTJobs! #Tech #SEO Exec for a global travel brand based in #Bedfordshire. Upto £25,000 DOE! Apply: https://t.co/iBtITtY3Gb #TravelTuesday pic.twitter.com/Ge93Direoi

— clockworkTalent. (@clockworkTalent) February 21, 2017
After lunch (and a couple of games of pool) it was time for CV writing!
Our Recruiters see CV's every day and so are brilliant at making them look their best. Melissa began hers and came to realise how much she could add to her CV before she had even finished college! Social Media tools, Video Editing, previous work experience and so much more!
You can see our popular blog post which helped Melissa create her CV here!
Finally, we ran through the full process of finding a candidate their dream job; who does what and when!
We loved having a fresh pair of eyes and ears in the office and are certain that Melissa will one day be a successful content writer – just look at what she wrote for us about her experience: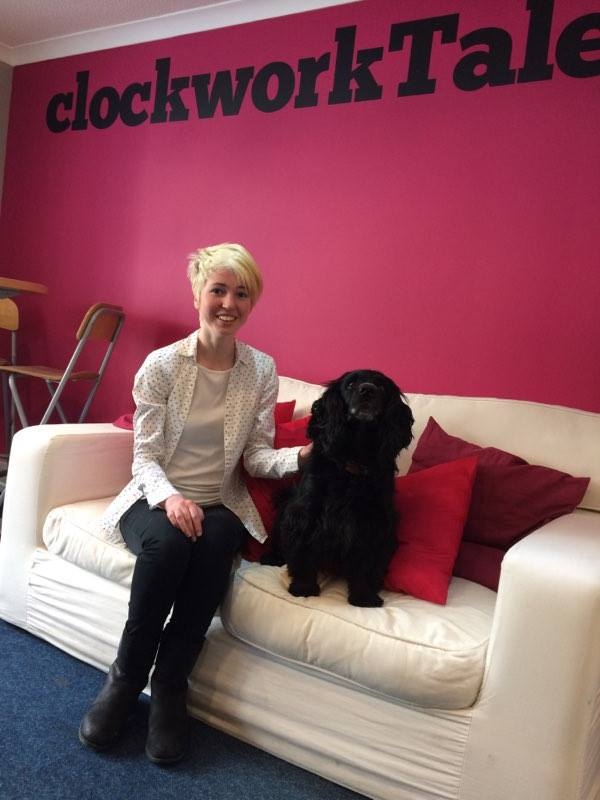 ---
Hi! My name is Melissa (it's good to meet you!) I have been spending the day at clockworkTalent for work experience. You see, I'm an A level student currently studying Media Studies, English Literature, and Communication and Culture studies. I have had the warmest welcome from the moment I walked into the building. Everyone was so kind and, if I'm being honest, any attention from a dog (especially one as lovely as Valentino) is enough to put me at ease. Any lingering nerves I might have had were eradicated almost immediately!
It's always the best experience to witness a group of people who genuinely love what they do. Being able to talk about all the behind-the-scenes of what happens behind Digital Marketing Recruitment has been really interesting. It really opens your eyes to the amount of hard work which is poured into making the things you see on the internet every day; the things you take for granted.
It's wonderful for people like me. The kind of people who are a little lost in the world, not knowing what's next after the swamp of exams. The people who are a little afraid of universities and the World of Work and Offices (I feel like it's appropriate to capitalise that.) What opportunities are even out there?
Honestly, I don't know. My day here has really broadened my knowledge of the world of work. Even as simple as the fact that offices aren't just the hard, cold, brain-melting places they're portrayed to be in the movies, but can be a great place to be involved in a group of people who are just as enthusiastic as each other. It can even be a really amazing place to be creative. Take that, Hollywood! You don't always need to run away on a daring adventure to be able to express yourself.
I've learnt much more about the use of social media as both the sender and the consumer. At college, you don't really get lessons on the uses of the websites we use on a daily basis. Watching these people explore and experiment with new ways of using them is really interesting to see. I even had a chance to have a go. By doing this, I really had an insight into the work that goes into creating information which is easily accessible. It's harder than it sounds, trust me!
I really appreciate clockworkTalent for letting me shadow for the day. It's been a real pleasure to join you and thank you for all your patience while you explain things to me. I really have felt like I have learnt things from this experience and it has been so lovely to spend the day with people who actually enjoy what they do as a job. It definitely makes me feel a lot better about what my own future might hold!
Melissa Thomas, Student
---
All of us here at clockworkTalent wish Melissa the best of luck in her education and future career! We've no doubt we'll be seeing more of her as she develops a creative writing career!
If you would like help finding your dream Digital Marketing Job, get in touch with our specialist Recruiters today! You can send us a message through our Contact Form, Email us directly or call 0203 751 4108. We can also be found on: Facebook, Twitter, LinkedIn, Google+, Pinterest and Instagram.