We managed to speak to Lukasz Zelezny…
In-between his busy conference schedule about his favourite digital marketing tools.
Lukasz Zelezny has been working in the digital industry for almost 20 years specialising in SEO, Social Media and Analytics. He speaks at 10-12 conferences per year and has a serious talent for knowledge sharing! That's why we asked him to put together a list of the 10 Digital Tools he couldn't live without.
You can catch Lukasz at his next conference gig at Social Day 2018 in London on the 30th May. Keep up to date with his whereabouts on his website.
Without further ado, over to you Lukasz…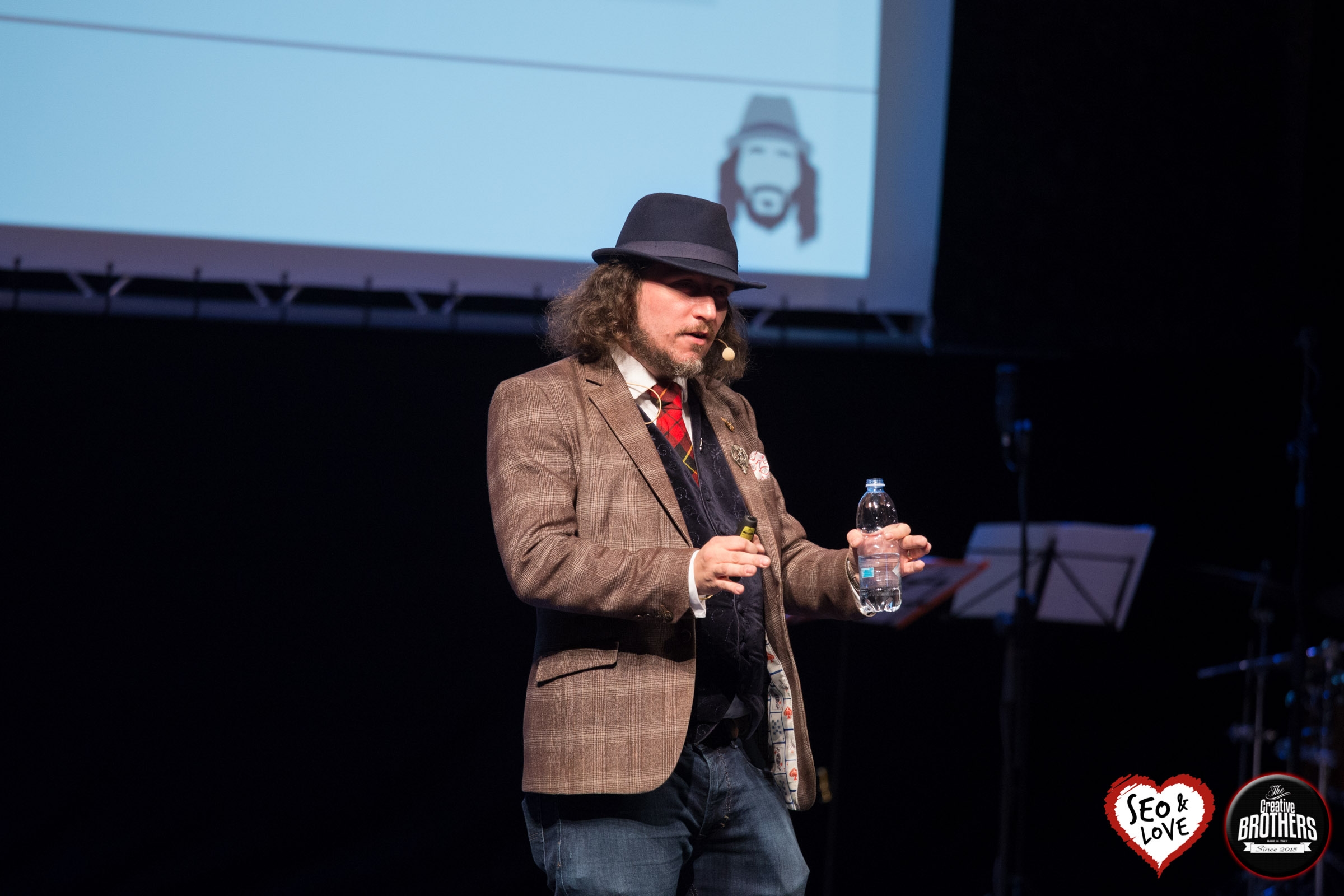 ---
As an SEO expert, I use digital tools every day in my work. The tools simplify my work, save time, and help in achieving my goals more effectively. Digital resources are super helpful when you are expected to do a lot within a limited time. In this article, I will be sharing with you the best tools that have helped me achieve my goals over the years.
This is one of the most comprehensive tools for every SEO marketer. Some of its key features include keyword research, backlink analysis, social media monitoring, rank tracking and site audit. High-quality content will give you loyal readers, but for the readers to find you, the content has to be optimised for the search engines. The tool helps in discovering the best keywords, as well as their ranking difficulty. And for published content, I find the On-Page SEO Checker feature helpful in analysing the ranking factors to ensure none is overlooked.
This is the best website crawler I have used and it is suitable for both small and large websites. It helps in identifying SEO issues on a website as well as the site architecture. The tool offers five different crawl types. These include backlink, sitemap, list, web and universal crawl. Additionally, you can set crawl schedules. The automatic crawling is very helpful on busy days and the report is sent to the inbox. This minimises the chances of missing the errors on a website. Some of the elements of the crawl report include content errors, broken links, and duplicate pages among others.
If I were to go through websites manually to get descriptive factors, it would take me a lot of time to accomplish my goals. URL Profiler is a tool that has helped me in retrieving different types of data. This shortens the amount of time I take to complete the outreach and guest posting process. Other useful pieces of information you can get using this tool include backlinks and anchor information, social engagement, page rank, IP addresses, page speed, plagiarism reports and Whois emails. Thinking of buying a domain? The tool has a domain research feature that can be used to check the status of the domain.
Ever wondered why a website is performing so well or how well a website is performing? SimilarWeb is a tool that allows you to review any website. I use the tool to check traffic and strategies applied by top websites. At times, checking the performance of others can give inspiration and reveal the mistakes we should avoid. SimilarWeb allows me to check 5 key metrics. These include traffic and engagement, the most popular pages on a website, sources of traffic, web pages visited by a certain audience and keywords. By analysing websites of interest and even sites run by other industry experts, I am able to draw some helpful information essential for a successful campaign.
Search engine rankings keep on fluctuating and thus it is important to check on them every day. SEMSTORM is a tool I use to analyse rankings, including mobile rankings. It gives me a comprehensive overview of organic results, as well as Ads for my paid campaigns. Additionally, the tool helps in uncovering some of the best keyword opportunities for content and AdWords campaigns. Organic traffic is highly dependent on keyword research and thus this is an area I rarely overlook in my campaigns. It is a must-have tool for marketers who want to discover new opportunities for growing a website.
Online brand monitoring can be helpful in identifying consumer needs, finding opportunities for growth and resolving negative feedback before it ruins a brand's reputation. Brand24 is a tool that I have found useful for listening to conversations on social media. Moreover, the tool is helpful in identifying the best influencers to use when promoting a brand. Notifications are sent within a few minutes after a mention thus allowing timely decisions.
This is one of the best social media analytics tools I have used. It is an easy to use tool that gives insights for Youtube, Twitter, Instagram and Facebook accounts. By using the tool, I am able to check the engagement levels for all content and identify the pieces of content with the best performance. When I am using more than one account, I can view all the activities in one place and this is not only convenient but it also allows me to keep track of everything. Most importantly, I love this tool because it allows me to generate beautiful reports.
This is a tool that I use to check the keyword positions. Why monitor keywords? Checking keyword rankings helps in determining whether my SEO efforts are working. Additionally, you will be able to identify search engine penalties or algo impact on time when you are tracking keywords daily. Accuranker can be used to check keyword positions for multiple geographic locations as well as comparing past and present data. Also, the tool makes communication with team members easier. You can easily give others permission to access information as and when needed. Finally, the Google Search Console integration feature is very beneficial for drawing meaningful insights.
Searchmetrics is another comprehensive digital tool for every SEO marketer. The tool covers a number of factors including mobile rankings, backlinks, PPC, keyword research, site optimization, and local and global SEO. By using this tool, I am able to draw lots of insights and also identify areas I need to work on, as well as the opportunities for growth. Finally, with Searchmetrics Content Experience feature, I am able to provide the right content to the right audience. Additionally, you get a content editor, which gives an overview of the content length, readability, and overall content score.
Ahrefs is a popular SEO tool that I have used over the years to get data and analyse the performance of websites. It provides me with most of the information I need to rank an article on search engines. I mainly use the tool for keyword research, content research, link building and backlink analysis. The site audit tool clearly highlights all the issues on a website which need to be fixed. Examples include broken links and bad HMTL tags. Most importantly, I can track the keywords progress on a dashboard. This gives me a highlight of how well my SEO is working.
There you have it, the top digital tools I find most useful. However, note that having the right tools doesn't translate into successful campaigns. You need to learn to make proper use of the data and insights you get from the tools.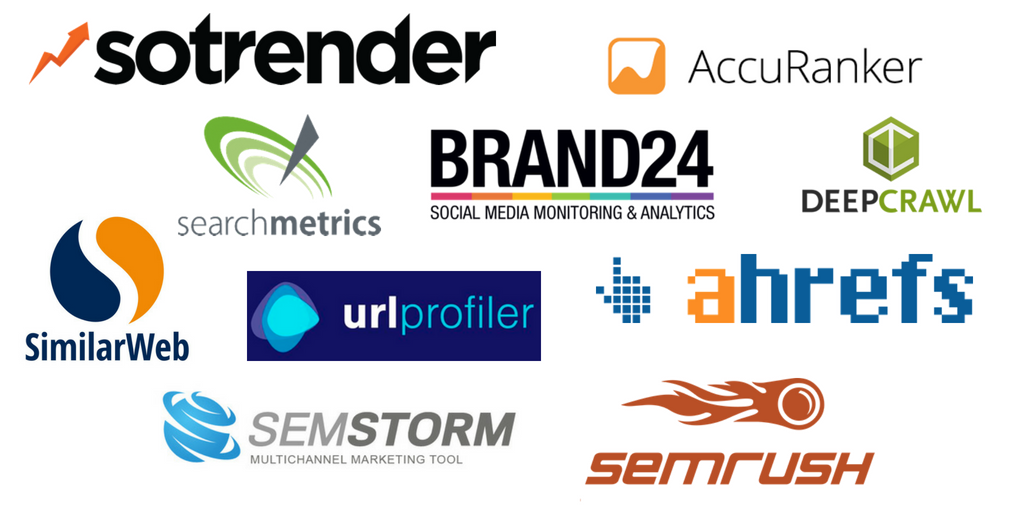 ---
Huge thank you to Lukas! If you would like more information or wish to share new digital tools you've discovered, get in touch with us via digital@clockworkTalent.com. Also, do keep an eye out for more in this series of  '10 Digital Tools' as we'll be continuing to publish new additions on a regular basis from equally inspiring digital marketing expert.
Considering your career options? Before you start sending your CV out, did you know we offer a Free CV Critique? Get yourself a confidential 1-to-1 discussion to help make CV improvements by sending your most current version to jobs@clockworkTalent.com. Our specialist Digital Marketing Recruiters will book a mutually convenient time to speak with you.