Every now and again, we manage to peel away from our desks…
…to head out into the big exciting world beyond the Digital screen. Usually, if this happens we would be found exhibiting at industry events such as brightonSEO, Measurefest or Biddable World. However, last month we ventured elsewhere – and we decided to invite some of our friends with us!
On the 15th June 2016, Jason Woodford, CEO of our sister company SiteVisibility, invited us to join their team and other honoured guests for a VIP tour around Harvey's Brewery in Lewes, East Sussex. Although we are by no means beer connoisseurs, we were delighted to be invited!
Joining a party of around 40 others (including Mr Jamie Pitman whom clockworkTalent had recently on-boarded into the SiteVisibility team) we were given a highly educational and delightful tour around the brewery. At the end, we were even privileged enough to try some of Harvey's beverages – HIC!
This was a fantastic evening, one we are very grateful to the SiteVisibility team and Jason Woodford for including us in. The buffet in the local pub afterwards was a particularly nice touch, those jacket potato halves were incredible!
The Tower of London
On the 30th June 2016, we were on another adventure – like Hobbits going to Mordor, just without the hairy feet.
With the aim to raise money for Prostate Cancer Research, Guy Woodford, formidable papa to the Woodford family, played host to a guided tour around The Tower of London which included the Ceremony of the Keys. Guess what? We were fortunate to get an invite and, this time, we had a couple of spare tickets!
Slightly last minute, we gave some of our friends in the industry a poke and asked who would like to join us. The speediest to respond were the lovely Zoe Cornish and Loran Douglas of Mind Tools, who quickly jumped on a train and headed to the big city.
Some of the team here at clockworkTalent had never been to The Tower, likewise Zoe and Loran. Turning this into a real realm of adventure with many not knowing what to expect. It's safe to say, they all loved it!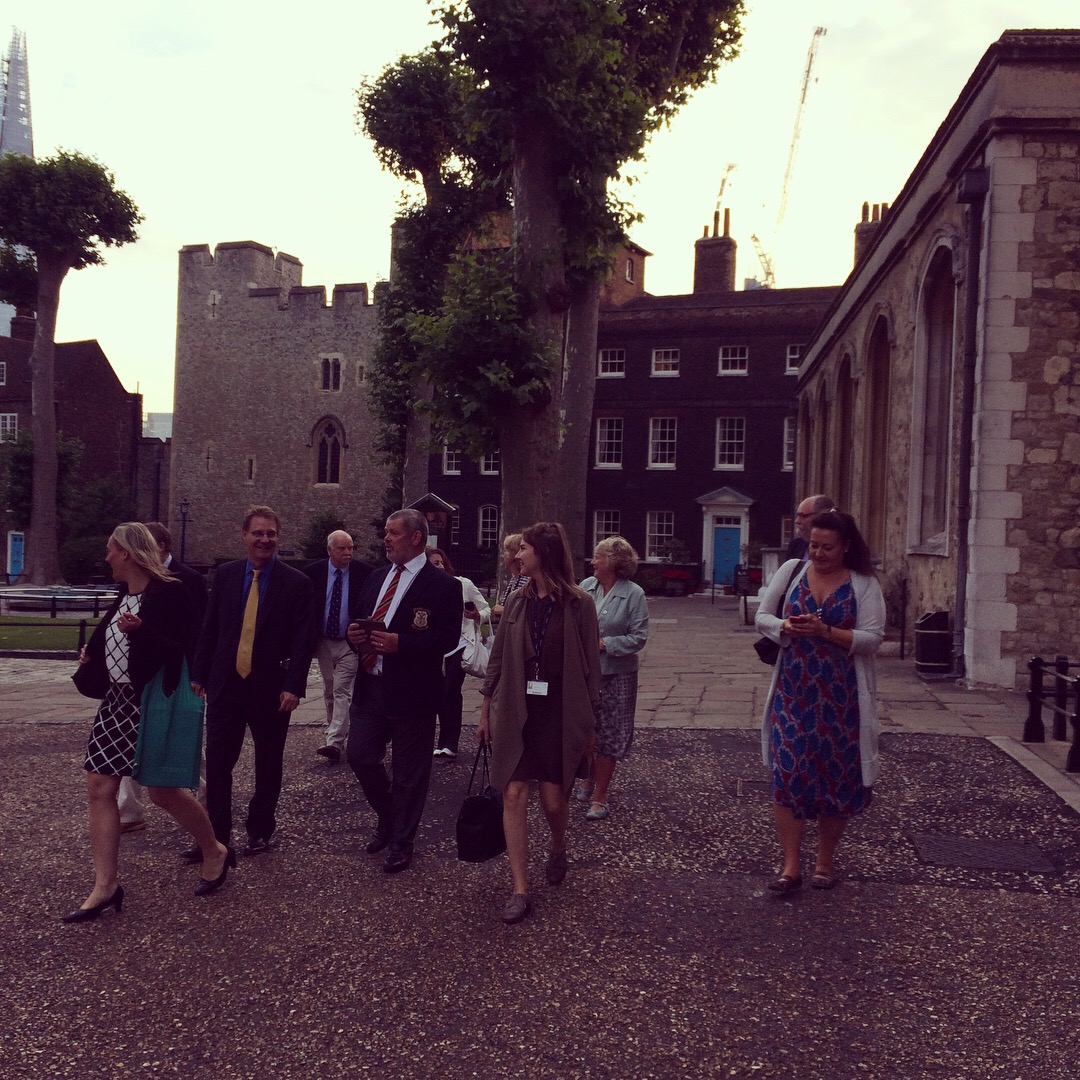 We joined a group of 40 or so others, all guests and good friends of Guy, and all of whom came from very different walks of life, including some from the RAF and others from across the pond (the USA).
As the entire party was guided around the Tower by one of the resident Yeoman Warder (Beefeaters), we were given very detailed (sometimes gruesome) descriptions of history – we won't repeat them here as you could be eating whilst reading this!
Let's just say in addition to being a royal palace and a tower to keep our royal crown jewels safe, it also imprisoned those who committed treason upon the Royal family. Interestingly it's also a village, home to the Yeoman Warders and their families.
Not only are their houses within the great walls, but there is a doctors, a chapel, a pub and a village green – albeit they have an execution block in the middle! Our Beefeater, Mark Anderson, was sensational. He was dramatic, he was funny, he was informative, and most importantly… he knew where the bar was!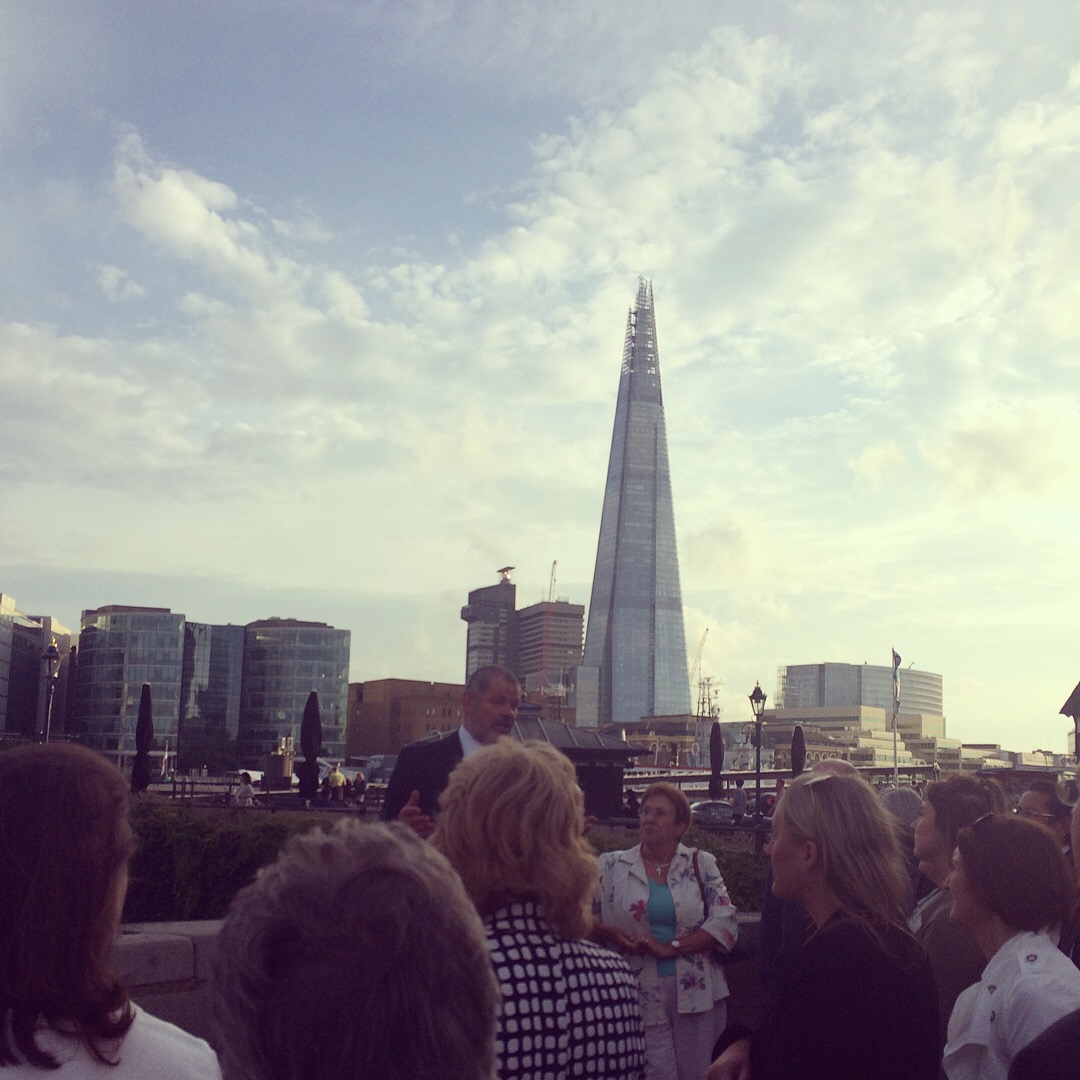 After having the guided tour, we were taken to village pub (Officer's Mess) for a wonderful fish n' chips and drinks. In between having conversations with our good friends, we were in awe of all the memorabilia on the walls and quickly became immersed in the nostalgia.
Once finished, it was time to witness the Ceremony of the Keys, a tradition which has taken place for over 700 years – although back then we presume they were not being gazed at by tourists! It was a wonderful piece of history and we would highly recommend it to anyone. P.S, the elephant and polar bear are not real, it was once a zoo.
---
Much like at the Brewery, we had a sensational time at the Tower and hope all those that joined us did too. We are now back behind our desks and ready to help Digital job seekers and employers find their utopia.
Need our help? We are just a phone call or email away – Contact us.