Hiring for one of the world's most recognisable brands, the clockworkTalent team found the perfect match…
Hearing someone feels 'you've gone above and beyond' in helping them is certainly a compliment, but I can't help feeling it's what any recruiter should be offering when hiring good talent.
We're always quick to request an up to date copy of a CV and arrange a call with any new job seeker. This is so we can be thorough in critiquing their CV with them and really get under the skin of the individual.
Amending and improving their CV with techniques outlined in our ultimate CV guide, we ask ourselves: 'Does this CV represent the job seeker at their best? Is it right for the career move of their dreams?'
This is exactly what we did with Laura James. After our initial call and a little to'ing and fro'ing we agreed on a CV version which secured her an invitation to interview for the job opportunity of her dreams with global publisher, The Telegraph!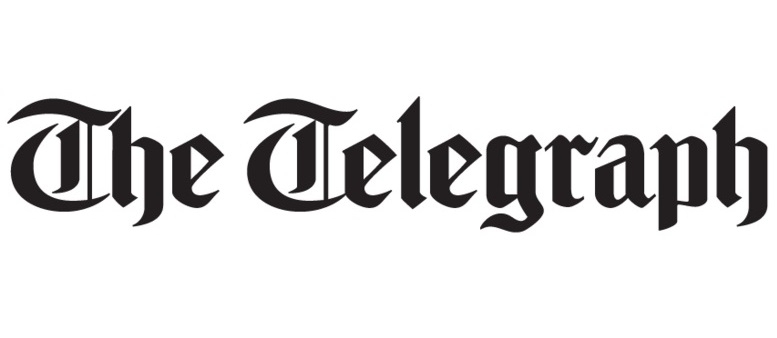 So much so, Laura was prepared to invest in her future by extending from her local, nominal commute to over an hour door to door with the dreaded Southern Rail. In my eyes, this was someone who was very serious about their career.
In our role as a Recruiter, we balance the CV and interview support we give Laura with the hiring support we give the employer. This transparency is beneficial to all parties and it's only a recruiter who really understands her partners who will be prepared to offer advice and support as clockworkTalent does.
Here's what Laura had to say about her experience of using clockworkTalent's specialist recruitment services which ultimately landed her in a new SEO and Content Marketing job at The Telegraph:
Natasha is not like other recruiters. She goes above and beyond to assist candidates find the right role and her positive outlook is a breath of fresh air.

Working with Natasha to find my current role was a pleasure. She gave me valuable feedback on my cv, checked in before and after the interview process and most importantly put me forward for a job that is the right fit for my career.

I know that when the time comes to make my next career move, I'll be contacting Natasha at clockworkTalent, because I know I can trust Natasha to find me the job that will be the next step in my career and not just a job.

-Laura James, SEO & Content Executive at The Telegraph
Thanks, Laura for these kind words. We're always here to help and really appreciate your review of our recruitment services. Maybe next time we'll be supporting you in hiring your own team!
---
If like Laura, you'd prefer to entrust your job search to specialist recruiters who will support you into finding your ideal digital marketing job – you can send us a message through our Contact Form, Email us directly or call 0203 751 4108. We also publish new job opportunities and job seeking tips via Social Media, so make sure to follow us and join our conversation on YouTube, Twitter, Facebook, LinkedIn & Instagram!