Ever seen a dog teach Tech SEO?
Ruth Everett is a Technical SEO Analyst at Deepcrawl, she's constantly teaching herself new skills, the latest being to code. She's an animal lover, young search professional finalist and conference speaker. Ruth is currently building 'SEO Dogs' which is a space for sharing the fundamentals of SEO, explained by dogs – incredible!

We first met Ruth at the Women In Tech SEO Festival back in March. She blew everyone away with a talk explaining how Python can help with technical SEO, which turned out to be a new passion she'd uncovered while immersing herself deeper into the world of Tech SEO.

But, where did this Python loving, SEO pro find her place in digital marketing? Let's get into it…

What did you want to be when you grew up?
I went through phases of wanting to be everything when I was younger; a teacher, a doctor, a hairdresser, an astronaut, a singer (particularly Hayley Williams) – all the typical childhood dreams.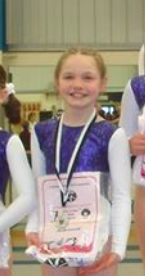 What and where was your very first job?
My first job was straight out of college as an administration assistant at a local building surveyor.

When and how did you first discover digital marketing?
I first discovered marketing while studying an online business course alongside my full-time job. I realised there was more to life than answering phones and decided to look into this marketing thing further. From there I discovered digital marketing and decided to pursue it. I then fell into SEO, as most people tend to do because the agency I was working at needed someone to do it, and I never looked back.

Share a mistake you made or an event you regret from your career:
One small regret I have is staying at my first job for as long as I did, I was there from the age of 17 and didn't leave until I was 21. While it was great having such a stable job and I learned a lot of soft skills, I spent a lot of those years doubting that I was good enough to do anything different. I wish I had just believed in myself more and taken the leap to progress a little sooner.

Jumping in a time machine, what pearls of wisdom would you give your 18-year-old self?
– Don't compare your journey to others, everyone deals with things differently and will have a unique journey. Comparison is the thief of joy and if you are constantly chasing what others have because you think you need it too you won't celebrate everything you have achieved.

– No matter what anyone says learning new things will always be cool. Whether it's learning something to help with your career, or for personal growth, learning new skills is the coolest thing ever.

– Growth is nice and important but not at the expense of your mental health. It's important to put yourself and your mental health first because nothing is worth burning yourself out for.

– Surround yourself with positive people who will help you to rise and support you to achieve your goals.

What industry skill do you wish you'd learned sooner, and why?
I wish I had started to learn to code sooner, I find it so interesting and it's a great way to help understand websites better, improve problem-solving skills and learn something new, while still relevant to SEO.

Who are you inspired by in the digital marketing industry?
I'm inspired by so many people in the industry, but especially all the incredible women. The whole Women in Tech SEO community that Areej has created inspires me daily as well as my team at DeepCrawl (Rachel, Sam, Jenna and Lorraine) and those who go out of their way to help and support people in their own time.

If you were to publish your autobiography in 20 years time, what would it be titled?
To All The Dogs I've Loved Before

What is the one thing you want to be remembered for from your career, and why?
All I've ever really wanted to do is help people and inspire them to do cool things, as well as help businesses, achieve their goals using SEO, so to be remembered for that would be an honour.

---
Thank you, Ruth, for sharing your story with us, lots of people in the industry talk about how continual learning is important and I think you really are the proof. Without curiosity and self-learning, you might never have transitioned into an SEO job, let alone achieve the things you have done since then!
Keep an eye out for more of the MOAM series as I regularly publish new editions from inspiring digital experts.
Could your career story encourage others to further their digital marketing careers? Or, do you know someone whose story needs to be told? Get in touch with me on emma@clockworktalent.com. Alternatively, if you're looking to explore your options in digital marketing, visit our job board and contact page.