SEO's supporting SEO's…
Rejoice Ojiaku has been working in the SEO industry for over 4 years. She is an SEO Manager at Incubeta NMPi and Co-Founded B-DigitalUK, an online platform and community for Black Digital Marketers.
You might have seen her on a brightonSEO stage or pushing for better diversity and inclusion in the digital marketing industry through webinars and online conversations. This is something clockworkTalent is a huge advocate of and is why I'm so glad Rejoice agreed to share her career story with us. I hope this edition of our MOAM series will inspire more of you out there to pursue a career in digital!
Over to you Rejoice…
What did you want to be when you grew up?
A Counsellor

What was your very first job?
Apple Specialist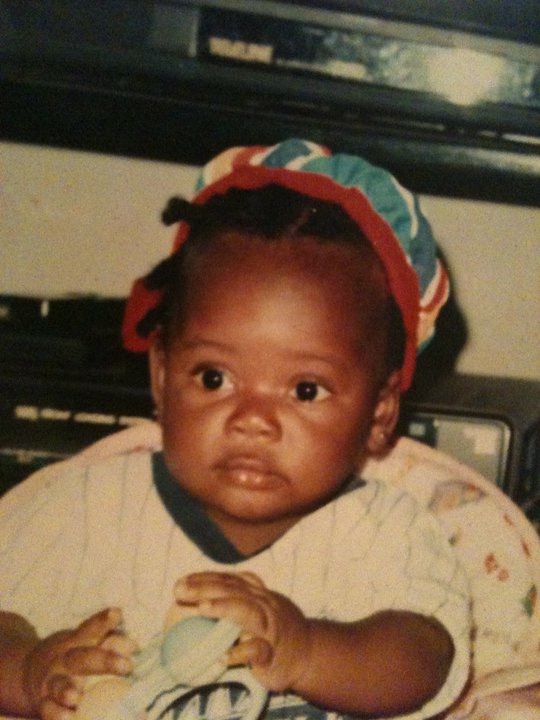 How did you first discover digital marketing?
I did my undergrad in IT Management for Business then a Masters in Marketing. I wanted to combine these two fields together so I did my research and discovered digital marketing. I did not know anything about SEO so when I started a graduate scheme, my first placement was in SEO. It was meant to be rotational but I was left in SEO for so long, I did not want to leave it because I fell in love. That is how I found myself in SEO and I haven't regretted it since.
Share a mistake you made or an event you regret from your career:
I think a mistake I made was not getting into Python as well as copywriting sooner, I feel it would have given me a clearer understanding and those two skills have been something I have always wanted to learn. Although it's never too late to start, I wish I started a time ago.

Jumping in a time machine, what advice would you give your 18-year-old self?
Believe in yourself because self-doubt can be so crippling. Always speak affirmations and positivity into all aspects of your life and remember that your perspective and skills are always valuable even though you do not feel like they are. By just being you and trusting in your skills and self, you will overcome challenges. It takes time but you will get there.

Which industry skill do you wish you'd learned sooner and why?
Coding haha! Not because I absolutely need it but I find it really cool and honestly, just being able to create something via code and share it… that is so amazing and rewarding.
Who are you inspired by in the digital marketing industry?
Areej AbuAli, Tasha Antwi, Wilhemina Gilbertson-Davis, Miracle Inameti and Chima Mmeje.

If you were to publish an autobiography in 20 years time, what would it be titled?
The SEO Audit of my Life

What's the one thing you want to be remembered for from your career, and why?
I want to be remembered for helping people. That's all. If there is one thing I accomplish in this space is to create and help other Black people into the Digital Marketing world. Create Opportunities, grow and mentor those wanting and eager for a chance. I want to be able to say I have done my part for the Black community with the little I have. I think knowing I have impacted and blessed others is enough for me.
---
A huge thank you to Rejoice for taking part in this edition of the Making of a Marketer. We always love hearing about how people fall into digital marketing, specifically SEO and it's amazing to see how Rejoice is helping others gain confidence and launch a digital marketing career of their own!

Keep an eye out for more of the MOAM series as we regularly publish new editions from other inspiring digital experts.
Could your career story encourage others to further their digital marketing careers? Or, do you know someone whose story needs to be told? Feel free to fill out our new MOAM questionnaire or get in touch with me directly via emma@clockworktalent.com. Alternatively, if you're looking to explore your options in digital marketing, visit our job board or upload your CV.