From Freelancer to Consultant, Employee or Entrepreneur…
We're bringing you inspiring stories from Digital Marketers already out in the industry. Breaking down barriers as they continue on their marketing journeys, we've tracked down accomplished professionals from a range of sectors to talk us through their own marketing careers in this series of blog posts.
This time, we have the ground-breaking Pinar Ünsal in our hot seat!
A champion to all women in Digital Marketing, this Ex-Googler is now the Co-Founder of Kubix Digital and is Founder of Women. Digital! Based in Istanbul, she is a regular on conference speaker lists and spends her time inspiring, educating and connecting with digital leaders around the world.
But, where did it all begin for this digital marketer?
What did you want to be when you grew up?
Hmm, I had several dream jobs actually. At first, I wanted to become a doctor, a Pediatrician. Later on, I wanted to study psychology and in my late teenage years I dreamt of becoming a hotel manager – I thought because of this, I would be able to travel a lot. That's also the reason I started studying Business Administration at a university in Germany, which had a Tourism Management major.
During the first years of studying, I changed my mind and switched to International Marketing, when I got the chance to receive a scholarship for studying a year in the U.S. – and I did! This really changed my life as it gave me a specific career goal.
What & where was your very first job?
That's a good one. I'd already started working at a very young age. Not that I had to, no, I really wanted to earn my own pocket money. I started delivering weekly local newspapers with my bicycle when I was 12 or 13. One or two years later I worked at the printing house of that same newspaper, and by the age of 16, I started working on a weekend street market (typical in Germany) selling bread. As a student, I worked as a tutor, and for about 2 years at an advertising agency nearby my university campus – I'm now close to 42 and can say I'm already working for 3 decades. Oops, now I feel old!
When & how did you first discover digital marketing?
So, until I was about 22 years old, I didn't really know what I wanted to be, or what I wanted to do as a profession. After studying a year abroad in 1999, I started using the internet more and more; which was at that time still in its baby shoes. It caught my interest and when I was able to attend an "e-commerce" class I knew that this was the industry I wanted to be in.
When I came back to Germany in 2000, there was this start-up craziness going on – it was the first Dot.com boom, and so I landed a 3-month internship at a technology start-up doing Permission Marketing; they were offering newsletter services and trying to sell advertising space in newsletters, very innovative back then. It started off with text newsletters, and later on, we also started with the first tests of HTML newsletters. I loved this internship so much that I continued working there while studying and eventually wrote my master thesis about Newsletter Marketing.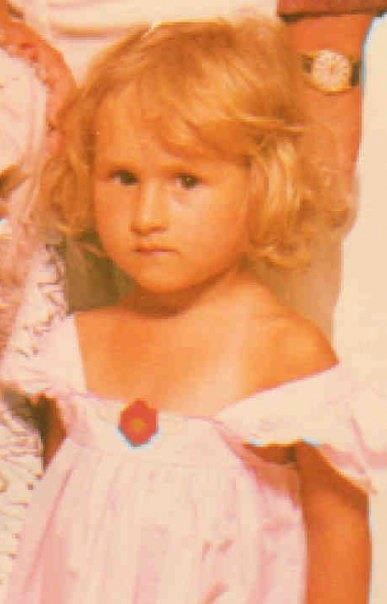 I think even my university professor didn't understand what I was writing there, but it got me. After graduating in 2003 I moved to Gibraltar and worked for Bwin (again, an online business), and in 2005 I landed my dream job at Google in Dublin. I was actually the first hire for the Turkish market for Google Ads (just born as AdWords back in the day). In 2007, I founded our agency Kubix Digital with 3 other Googlers – and the rest is history. So, you see, after being in this industry for 20 years now, I can call myself a true "Digital Marketing Dinosaur!" – a nice one though, not the T-Rex type.
Share a mistake you made or an event you most regret from your career?
Looking back now I'm not sure if it can be called a mistake or not, because it's one of those "sliding doors" moments. But sometimes I just can't help but wonder what or where would I be right now if I hadn't left my job at Google.
Then again, I look at our agency which is expanding its operations from Istanbul to a 2nd office in Berlin right now and to be honest, this makes me really proud. Coming to a conclusion; besides this, there is no major regret or mistake I can share here. But hey, of course, I make mistakes too and try to learn from them – just like Albert Einstein said, "Anyone who has never made a mistake has never tried anything new."
Jumping in a time machine, what pearls of wisdom would you give your 18-year-old self?
Don't worry too much about what the future might bring. What's meant to be will always find a way. So, go with your own flow and enjoy every minute of your life. Also: travel more, later you won't have that much time as you have right now. Oh, and you are a very good-hearted person, not everybody is like that, so watch out and rely more on your inner guts – especially when hiring people for your team. This will save you lots of worries and money.
What industry skills do you wish you'd learned sooner?
Self-marketing and Public Speaking. I think it is important, especially as a woman, to put yourself out there. In our industry most of the time, you come across the same speakers at conferences/events and the majority of them are men. Trust me; I count the female speakers every time. There are so many women that are brilliant in their digital marketing jobs that could share a lot and contribute to the industry but prefer to stay in the background.
I think the time has come that we change this together, by empowering each other.
We just need to be brave and give it a go. I hate being on a stage where hundreds of eyes are looking at me (I think most of us are) but sometimes you just gotta do it to make a difference. That's also why this year I began to push myself to be more out there; I want to make a change and become an example for all digital women – if I can do it, you can do it!
If you were to publish your autobiography in 20 years' time, what would it be titled?
"Eye of the tiger – the story of a fighter for digital marketing females"
What is the one thing you want to be remembered for from your career, and why?
At the moment my number one goal is to be remembered as someone that is a true motivator and a good manager for its team, but also as a fighter for women in this industry.
A year ago I started together with one of Kubix Digital's co-founders, Halide Ebcinoğlu, and our team, the initiative Women. Digital. We are now actively promoting our network from and for women working in the digital marketing industry and hosting monthly after-work meetups and events to inspire, educate and connect the digital leaders of today and tomorrow. Our aim is to build a network of women that can help each other to solve problems and find solutions through connecting with the latest tools, brands, businesses, employers, startups and so on; within Istanbul and the rest of the world.
Our online membership portal (totally free) is soon to be launched and we are looking forward to having you join us, once it's up and running. The domain is easy to remember: Women. Digital. We already have a membership base of 1,000 women that subscribed to our newsletter, and a total of 1,200 people registered to attend our free monthly meetup events so far. We are very proud that this initiative already won a "MENA Search Awards – Best in 3rd Sector" 2018 and we are looking positively into a bright future for Women. Digital, together!
---
A big thanks to Pinar for taking part in our MOAM series, it's so awesome to see a digital marketer shouting about the victories of other females in the industry! Congratulations and good luck with the launch of Woman. Digital I can't wait to see it thrive!
Keep an eye out for more in our 'Making Of A Marketer' series as we'll be continuing to publish new editions on a regular basis from equally inspiring digital marketing experts.
Could your career story encourage others to further their digital marketing careers? Or do you know someone whose story needs to be told? Get in touch with me, Emma, via emma@clockworktalent.com. If you're looking to explore your career in digital marketing, visit our contact page.