Is Paid Media For You?
What is Paid Media?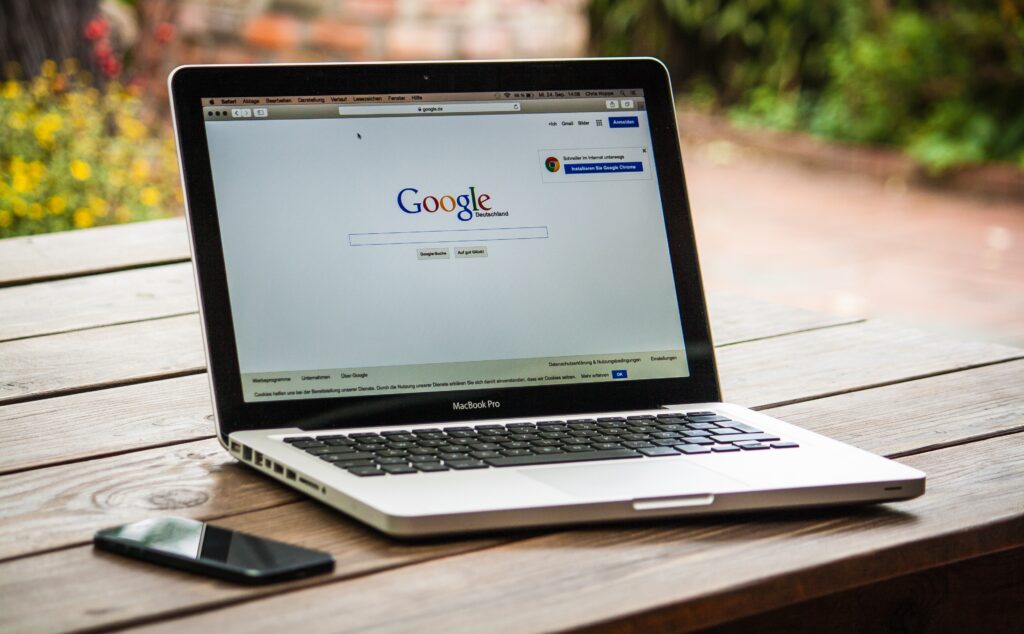 Digital Paid Media encompasses all of the advertisements you see mostly on social media and the search engine results pages but companies can also purchase space for their ads on any website/blog/space. When we look at digital media as a whole, it can fit into one of three categories: paid media, earned media or owned media.
People who work in paid media live, eat and breathe data! They're particularly strong at spotting patterns and trends and turning that information into winning strategies.
Owned media is everything that the business owns and you're in control of, like your blog, website, social media etc.
Earned media refers to media that, because of its content value leading to popularity, soars because of share of voice e.g comments, shares, interactions, conversations and reposts. It can be seen as a measurable extension of your owned media e.g if your share of voice does particularly well and is being cited via other sources, you've earned that!
Let's look at a few different channels of paid media, along with their strengths and success metrics.
If we were talking about offline or generalised paid media, we would be looking at TV, radio or print (newspaper or magazine ads), billboards etc.
Why is Paid Media important?
Paid media is an effective way of quickly getting your product/service in front of people who you want to see it. Your target audience may not be aware of your company, but they will be aware of a problem they have that needs fixing, so it's just a matter of getting your ad in front of your target audience who might not have found you on their own.
It's a reliable way of boosting your visibility on the SERPs for querying terms, as well as delivering your ad to people's social media feeds and other avenues. Your product is certain to be much more discoverable from the get-go.
It's also an effective way to target search intent as the keyword that you choose needs to be relevant to your advert, which should in turn lead to higher conversions.
How do we measure success metrics in Paid Media?
Paid Media can be measured in a number of ways which are similar across the board. A few of these could be:
Cost– how much you're charged for bidding/budget.
Return On Investment (ROI)– have the costs to run the ads been outweighed by the number of conversions?
Conversions– have your ads lead to leads or the buying of the product/service, calls, impressions/interactions with your ads, newsletter signups and reached the desired overall goal of placing the ad? Can you calculate the cost per conversion? CPC is the cost divided by conversions.
Click Through Rate (CTR)– how many people saw your ad and not only interacted with it (engagements such as extending info/liking) but clicked through to your conversion page?
Cost Per Click (CPC)– This is the amount that you will pay each time your ad is clicked on. You only pay when someone actually clicks. You can work this out by dividing the amount your ad has cost you by the number of clicks you've had. You can set a maximum amount that you're willing to pay (like a cap) at the time of bidding.
Job titles for Paid Media jobs: Paid Media Manager or Head of PPC/Paid Media cover the broadest of paid media roles. Whereas Paid Search Manager, PPC Manager, PPC Executive, Google Shopping Specialist, Biddable Manager, Paid Social & Display Specialist or Paid Social Exec or even a TikTok Executive are self-explanatory in drilling down to more specialist areas of expertise in Paid Media advertising.
Often, Paid Media jobs encompass all of the following:
Paid Search
If you want your advert to pop up in the search results for a chosen keyword, this is where Paid Search comes in. On the results page, you have organic (learn more here) and paid results. The paid results will appear on the top of the list with a small "Ad" on the top left, or if shown as a carousel it will be an accumulation of products with "Ads". This changes from time to time but it is always obvious and labelled if it's a paid result. Paid Search is effective as it boosts your service or product to the top of the results page. It's a good way to gain visibility quickly with your target audience who may not have found you otherwise.
When we talk about Paid Social, we mean the adverts which pop up throughout your social media channels. Paid Social is a sure way to get your product or service in front of the people you want to see it. We all think that the adverts we see on social media are strangely accurate, and they also mean that someone's doing their job very well!
An ad will be shown to a specific demographic of people, which is the target audience of the product. This can be reflected in the platform that you would use to target those people, and usually is calculated at CPC.
More and more people, with an emphasis on younger generations, are turning to social media for reviews or recommendations on products/places now! This means that countless products are being discovered daily via influencers and share of voice on this platform alone. Perhaps that's where the key to TikTok's evolved success lies…
Display Advertising
Display advertising can be broken down into a few main categories such as retargeting, personalising ads, contextually targeting, or site-placed ads. They work best when working alongside other techniques.
Most display ads are easy to create and disperse, target all points of the buyer funnel and get your message across quickly! Although, they tend to have low click-through rates as people can get overwhelmed by ads if a site has a lot placed (think news sites).
You should be able to anticipate where your customers will be spending their time online, and work to get your ads in front of them through their digital journey.
Video Advertising
Video advertising is an opportunity to display your adverts before, after or even during a video on a platform such as youtube. The ad breaks on relevant videos (even review videos) leaving space for your ad to lead traffic to your converting pages at any part of the buyer funnel.
They can often be circulated to a wider audience by share of voice associated with the main video. This means that people who were interesting in watching a review of a particular brand's similar product may pivot to learn more about what your company's product can offer instead!
Affiliate Marketing
Affiliate marketing is where a product or service is recommended and placed on a relevant 3rd party site, for example, a blog. Every time that the unique referral link on their site leads to a click and a sale (or conversion), the affiliate earns a commission.
There are plenty of avenues to explore within paid media; If you'd like to discuss your career options in digital marketing, please share your CV with jobs@clockworktalent.com or upload your CV here! If it's tips and tricks on furthering your career you need, we're always posting career advice across our social media platforms.