So what is organic digital marketing?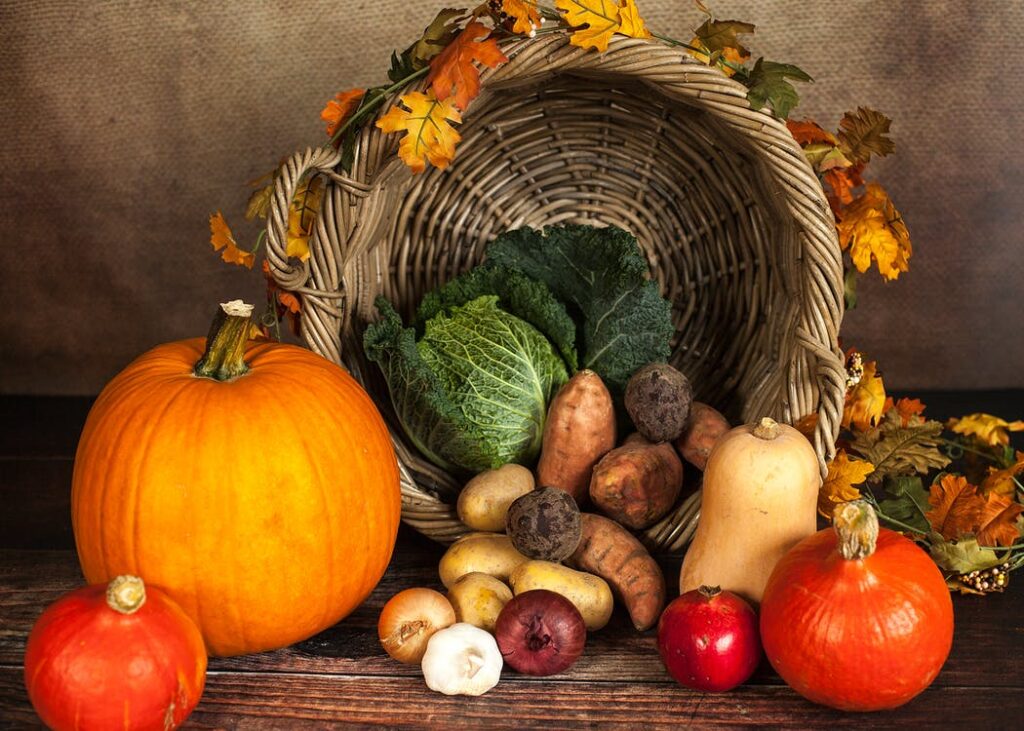 Organic Digital Marketing encompasses all channels used to rank in SERPs without using paid methods; essentially it's a "natural" way of drawing your audience into your brand. We'll be looking at different channels of organic that you can specialise in and discover how they are designed to drive traffic.
Why is organic marketing important?
It is a great way to improve and convey a brand personality/culture. Brand awareness and relatability alone can be game-changing in establishing a strong, loyal customer base. Just think of both Aldi and Ryanair's social media accounts and the repartee they have with their consumers!
The overarching idea of organic marketing is to create great quality content which assures your target market that your company are expert in your field. Your mission should be to produce relevant, quality content to showcase your company's expertise, authenticity and trustworthiness (remember E-A-T) in each avenue, whether it be through social media, blog posting, campaign work etc. This is important because if your brand doesn't follow these basic fundamentals, conversion rates will ultimately reflect this; I know I wouldn't purchase from a brand that I didn't trust!
How do we measure success metrics in organic?
There are a few overarching metrics to measure success, and they are relative to the channel that you are analysing. Here are a few terms and definitions which can be widely used:
Bounce rate (%)- Did everyone who clicked onto your webpage bounce straight off the website, or did they stay and engage by clicking through to a related internal link?
Returning customers– How many new users are on the webpage? Which retargeting tactic brought them back?
Total leads by source– Did a post you put out on LinkedIn do really well, and inspire people to visit your website? Or are they from your Instagram story?
Click Through Rate (CTR)- How many people followed the links in your email campaign?
ROI (Return on Investment)- A little tricky to measure in organic, but can apply in some instances. Was the cost of your digital PR campaign outweighed by backlinks leading to conversions?
We will cover:
…along with their success metrics and the job titles associated with them.
Content SEO
This channel utilizes optimized content in order to rank highly on SERPs! People working in SEO will usually start their strategy with keyword research. The keywords they choose will correspond with what they want their content to appear for on SERPs. Keywords should be terms or words that the company should rank for as they are relevant and experts on the topic. Content is then written, based on their key phrases and words, for the user/the target audience. This might consist of How-To blogs, Meet The Team pages and case studies.
Success: You can define your own metrics to measure success in content SEO, for example, since your strategy has been put in place/tweaked, have you:
Noticed a lower bounce rate due to improved internal linking structure?
Seen a longer engagement time on a page by building it up with richer content?
Directed more traffic to your website/money-making pages?
Similarly, be sure to identify your conversion metrics (to purchase an item, schedule more appointments, book a flight, etc) and compare conversion rates before/after implementing changes.
Job Titles: Content Marketing Manager, Marketing Manager, Content Manager. Content Strategist
Technical SEO
Technical SEO shares the same goal as content-based SEO, and they can spill over into each other too. Technical SEO refers to optimising the components of the site, such as fast loading times, small file-sized images, crawlability of a site, making sure that pages are indexed properly, implementing structured data, metadata, accessibility etc. It centres largely around user experience, such as making websites user-friendly when on mobile devices (as Google's algorithm demands mobile-first optimisation). These will all contribute to ranking well on SERPs.
Success: Metrics in Technical SEO mostly focus on the site being soundly optimised and share visibility metrics with the Content SEO side of things, since you're both working towards the same goal. You can track KPIs such as:
Conversions
Page speed
Keyword rankings
Core Web Vitals
Organic visibility
Job Titles: Technical SEO Manager, TechSEO Manager, SEO Strategist, SEO Account Manager, Owned & Earned Media Mgr, Earned Media Manager, Search Engine Optimisation Manager
Digital PR
Digital PR is a strategy used to boost your brand's online presence by using a variety of methods such as SEO, influencer marketing, blogger outreach and many more. Marketing tends to focus on sales, whereas Digital PR focuses on growing a brand's online impression. Digital PR has similarities to traditional PR in that the goal is to make your brand more relatable, establish authority within your niche, increase your presence and trust in the public eye and ultimately boost organic traffic to your website, leading to conversions/sales.
Success: In Digital PR, your key metrics will come from positive engagements with your content, since the idea is that the campaigns spark conversations, and enhance online presence. A few of the core KPIs you can measure are:
The number of quality backlinks a piece of content gets
The authority of the domains providing the backlinks
Media coverage
Link type; built, organic or syndicated
Peaks in your inbound traffic
Interactions with social media, tracking engagements
Job Titles: Digital PR Strategist, Digital PR Manager, Linkbuilding Manager, Outreach Manager
Our friends at digital marketing agency, Connective3 have starter pack guide for those who're looking specifically to kickstart careers in Digital PR! We hope you find it helpful!
Copywriting
Copywriters are responsible for creating content for virtually any audience. It will be clear, concise and written in the brand's tone of voice; crafting suitable copy for social media posts, websites, blogs, email marketing and more. A great copywriter should be able to take on the persona of the brand and confidently and consistently communicate the marketing efforts within that brand's guidelines.
Success: Key KPIs in copywriting will be focused on engagement with your copy. You should be aiming to guide people through their buyer journeys and convert those leads into sales. A few things you should be tracking are:
Sales and click-through rate (how many people clicked through to a money-making page as a result of your marketing campaign's compelling copy?)
Engagement with your content (think open rates, reply rates, pages per session, average session time on page) which shows people connect, relate and want to read more of your content
Job Titles: Copywriter, Content Creator (be careful whether this includes video/images), Content Writer, Content Editor
Social Media
Who isn't on social media nowadays? The power that social media holds over increasing brand awareness is unrivalled, and gives companies a chance to show their "fun" side whilst making meaningful content! Your company should be considered experts in one area or another, so use that to your advantage and post niche, educational infographics, videos, posts, polls and more! Social media is your platform to engage and connect with your target audience, so make sure you're thinking about the buyer journey. Perhaps someone is at the top of the buyer funnel, either they're aware of a product/service they want or they are already actively looking, and they come across your social media post advertising the same thing. I know I'd be intrigued if I saw a fun social post with photos of the product I want that has lots of positive customer engagement and an easy link to find out more!
Success: You'll need to be tracking KPIs such as:
How many new visitors do you manage to lead to your website? Your aim is to grow your social following through your content and direct those new followers to conversions. You can do this by tracking your social media posts against any spikes in traffic; perhaps one of your blogs that were posted resulted in a peak of traffic with a low bounce rate leading to conversions.
Are people talking about you? Share of voice (SOV) is a good way to monitor if your marketing is working! Perhaps you were recommended or tagged in posts when people needed a question answered or were looking for advice? As well as increasing your visibility and connections, this will automatically create trust.
Audience Growth
Impressions
Job Titles: Social Media Executive, Social Media Manager, Social Media Strategist, Social Media Marketing Co-ordinator, Content Strategist
Email Marketing
Email marketing can be used in a number of ways and it's a good idea to focus on building out a contact list. You may choose to use it to widespread a discount, circulate a regular newsletter full of company wins, push a campaign, promote a new product or just to keep people up to date. Your email should begin with an attention-grabbing subject line and contain punchy content to compel your audience to click through to your website
Success: Measuring success in email marketing stems from engagement.
What was your open rate? If it wasn't as high as you'd hoped for, perhaps your subject line needs some work?
What was your click-through rate percentage and which link got the most clicks?
Job Titles: Email Manager, Email Marketing Manager, CRM & Email Marketing Manager, Email Marketer
Organic digital marketing is the core of a brand's marketing strategy. It's the backbone of creating long-term sustainable growth for any brand. There is a wide range of specialist careers to be pursued in organic digital marketing, without any focus on Paid Media Marketing responsibilities. There are of course roles which overlap responsibilities, whilst others limit to one channel deeply. Some are more technical, some are more creative, and the classic answer to which one is better is "it depends".
Within organic marketing, there are multiple specialist career paths to be pursued as well as more holistic career paths. If you'd like to discuss your career options in digital marketing, please share your CV with jobs@clockworktalent.com or upload your CV here!
We're always posting tips and tricks on our social media pages too!
---
You might be wondering… who are clockworkTalent?
A long time ago, Natasha noticed a distinct lacking in the quality of service and depth of technical knowledge from the digital marketing industry's specialist Recruiters. She'd independently helped both of her brothers' digital agencies brief their recruiters, and knew it could be so much better.
So in 2012, clockworkTalent was born!
Since then, we've developed into a small but specialist recruitment agency trusted by exceptional businesses like Bridebook, Buddycare and The Telegraph to hire digital marketing talent into their teams. Irrespective of whether you're job seeking or hiring, we consult with you to understand what's important, hand-hold you throughout the process and share our expertise with you along the way.
Why you'll love us…
Our job seekers love the way we listen to their ambitions but also offer our opinion as to what is realistic and what might need development. As part of our unrivalled service, we provide each job seeker with a free CV critique to make sure their application represents them at their very best.
Our employers love the way we understand the jobs they want to hire, helping refine the job descriptions with subtle nuances from each employer's environment. We look to make the match not only on professional skills but also with the company's culture.
Get in touch with us today, or follow us on social platforms, for tips and tricks to further your digital marketing career!