Let's rewind…
2020 has been anything but ordinary. We began the year like normal with hopes, dreams and a twinkle in our eyes. Then coronavirus came along and shattered it all.
In March, the UK went into national lockdown and as a result, many businesses shut down and staff were furloughed or made redundant. This had a big impact on marketing teams and their upcoming campaigns. Brands had to act quickly if they wanted to react to ever-changing global events whilst still being sensitive to the developing situation.
But, it hasn't been all bad! The pandemic has pushed Marketers to be extra creative, react quickly and change how they would usually approach their campaign creation.
Back in January, I began noting down campaigns, ads and social media events that caught my attention and I've continued to do this throughout the year. So, in order of release, here are clockworkTalent's favourite campaigns of 2020:
BBC's Dracula Billboard | January
First on the list is the BBC's Dracula billboard. Erected in London and Birmingham, the billboards underwent a shadowy transformation when it got dark through cleverly placed bloody stakes.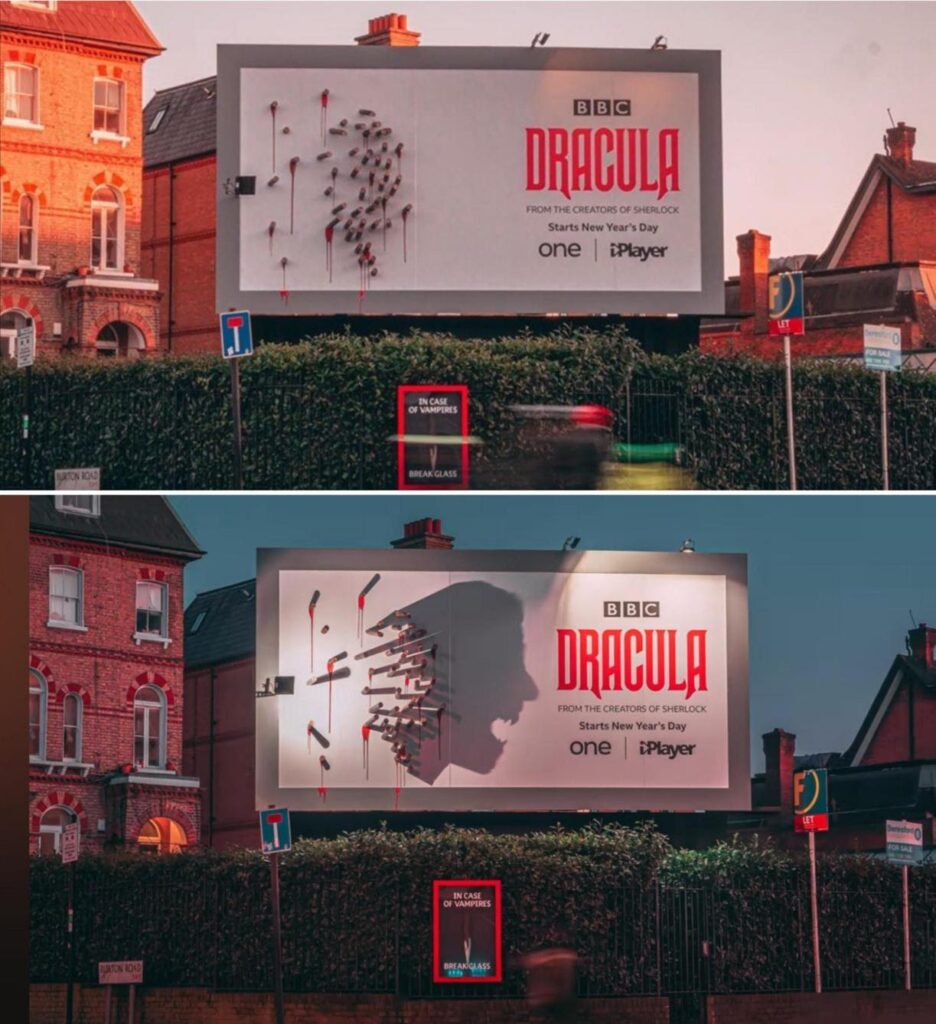 Burger King's Mouldy Whopper | February
Food advertising usually consists of flawless, mouth-watering images but not this time. In true Burger King fashion, let me introduce the 'Mouldy Whopper.'
In order to prove there are no artificial preservatives, flavours or colours added to their iconic Whopper, Burger King shared high-res pictures and videos of a 35-day old burger, covered in mould. Yes, mould.
You might have to give it a few days before rushing to eat a whopper after seeing those images, but they proved a good point, right?
Starbucks & Mermaids 'Every Name's a Story' | February
In this beautiful ad, we meet a young trans person as they struggle to be seen for who they really are and specifically feeling held back by the name assigned to them at birth. Then, they order a coffee at Starbucks and are able to give the name 'James'. This ad shows a subtle, everyday moment that many people wouldn't normally pay much attention to, but Starbucks has transformed it into something very powerful.
Girls Girls Girls Magazine 'Be A Lady, They Said' | February
This striking video features Cynthia Nixon (of Sex & The City fame) reading a piece of writing about the pressures of being a woman originally written in 2017 by blogger Camille Rainville.
Somewhat poignantly, the video was originally posted on social media the day after Harvey Weinstein, who featured in the video, was convicted of rape, a truly historic moment for many.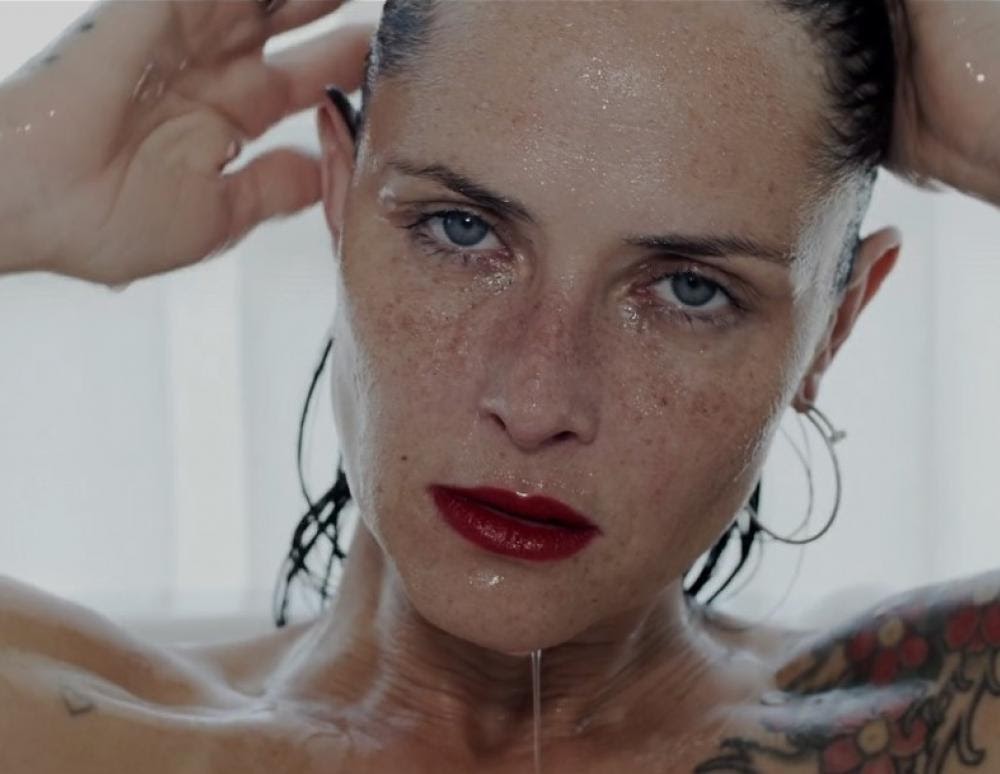 Twitter's Valentine's Day Posters | February
In a clever UGC move, Twitter helped London New York celebrate Valentine's Day with billboards of real, relatable tweets about finding love. These screenshots perfectly encapsulate the conversations and humour only found on Twitter.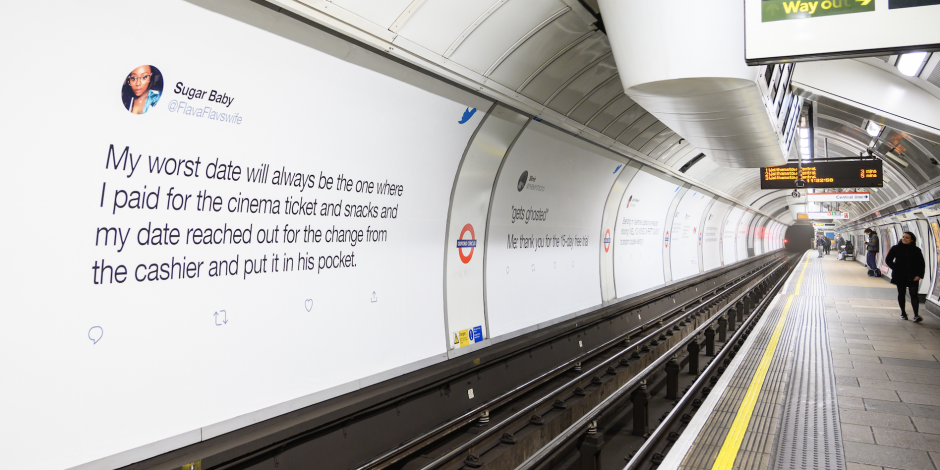 Solace Women's Aid #HiddenAbuse | February
Using the 'hidden replies' feature on Twitter, Solace Women's Aid created a thought-provoking thread about hidden domestic abuse.

This is what domestic abuse looks like. #HiddenAbusehttps://t.co/KUA9pXYyUl

— Solace Women's Aid (@SolaceWomensAid) February 24, 2020
Fake Netflix Spoilers Campaign | March
By now, the Coronavirus pandemic was in full swing and most of the world was in some form of lockdown.
To encourage people to stay at home, students from the Miami Ad School in Germany, came up with the idea of creating fake Netflix billboards containing major spoilers. Although this campaign was unofficial and never released, I think it would have worked a treat.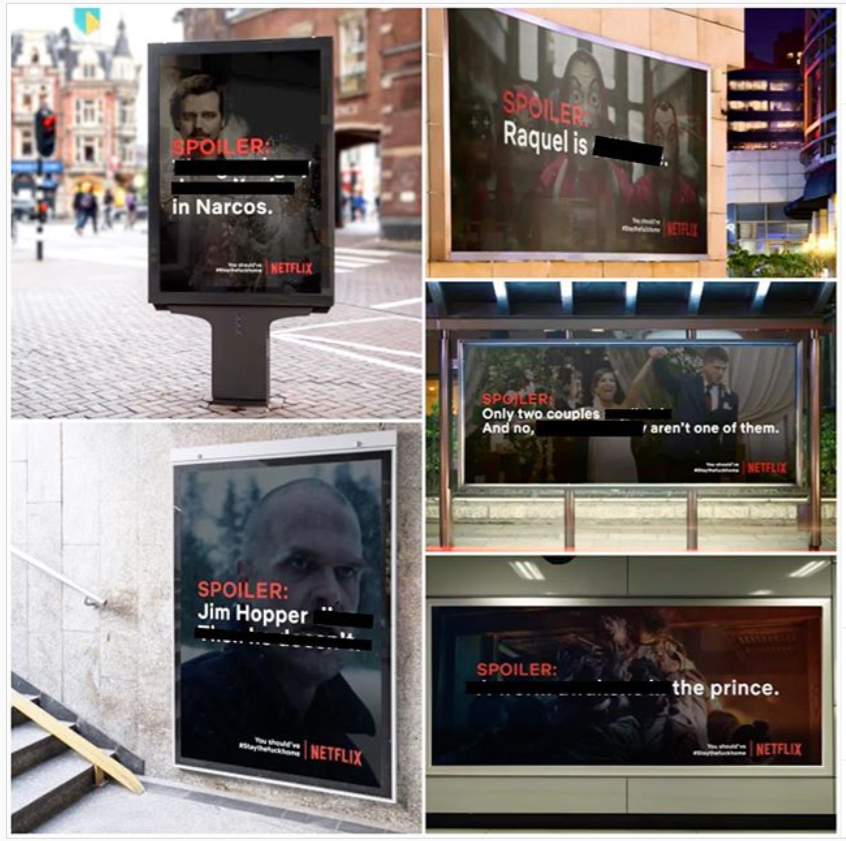 Lush's Self-timing Soap Bar | June
Lush developed a soap that dissolves after 30 seconds of use to help stop the spread of the Coronavirus and even partnered with Deliveroo to distribute the soap to customers with meal orders in the UAE.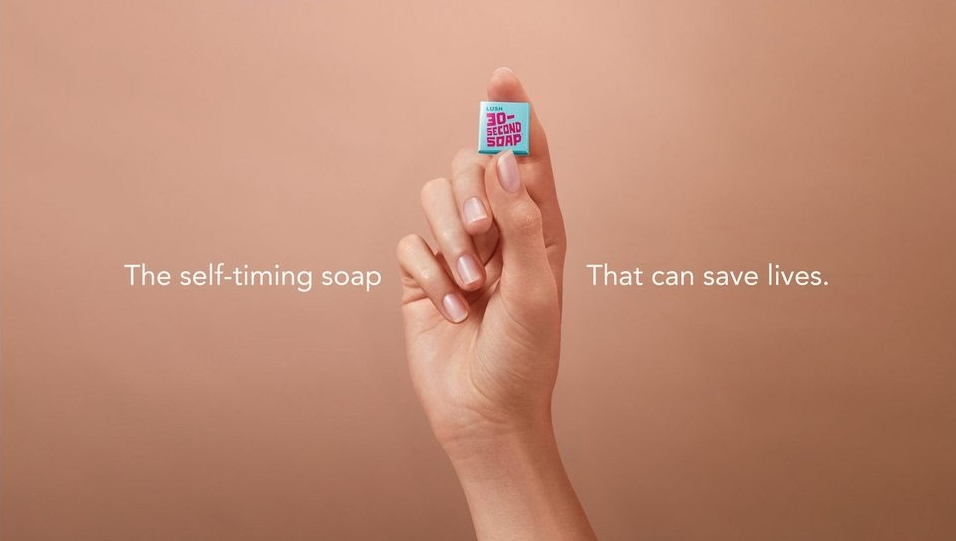 RNIB #TheWorldIsUpsideDown | July
Social distancing has turned the world upside down for all of us but for those with sight loss, the changes to public spaces have been devastating. In July, The Royal National Institute of Blind People asked people to share an upside-down image on social media to raise awareness of their campaign. They also flipped the Piccadilly Circus advertising screens upside down for the day!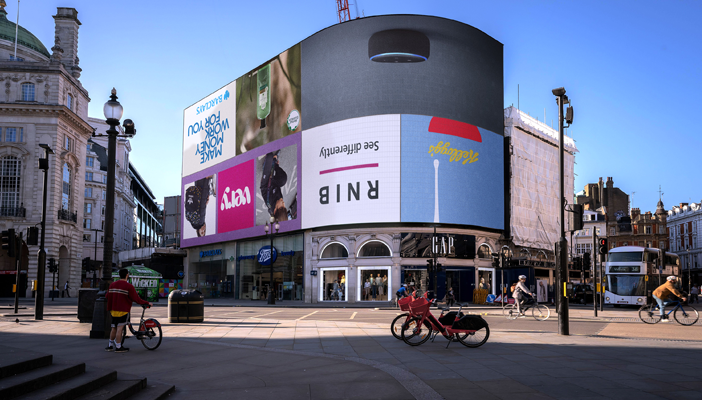 Apple's 'The Whole Working-From-Home Thing' | July
Produced in the style of a US sitcom, this is the second 'episode' of Apple at Work where we follow four colleagues working on a collaborative project, but this time it's from home.
As a tribute to everyone working at home through the pandemic, it captures the realities of remote working with subtle humour and relatable clips all while showing off some of Apple's unique products and features.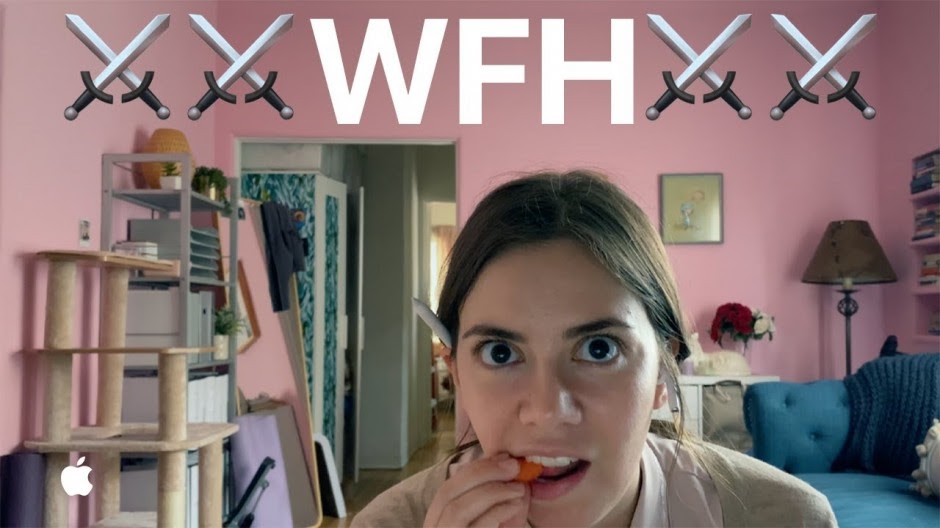 Snickers 'The Zoom Thing' | August
Imagine seeing this advert five years ago, you'd have absolutely no idea what was going on. Fast forward a year and this 15-second clip is probably one of the most relatable adverts of 2020!
KFC's Slogan Change | August
In March, all 900 of KFC's UK restaurants closed overnight. They had to think on their feet and scrapped months of marketing work to instead announce a 'campaign that's not a campaign.' Using old marketing images, vintage adverts and billboard designs, they blurred their iconic 'finger-lickin' good' slogan and told customers to ignore 'that thing we usually say.'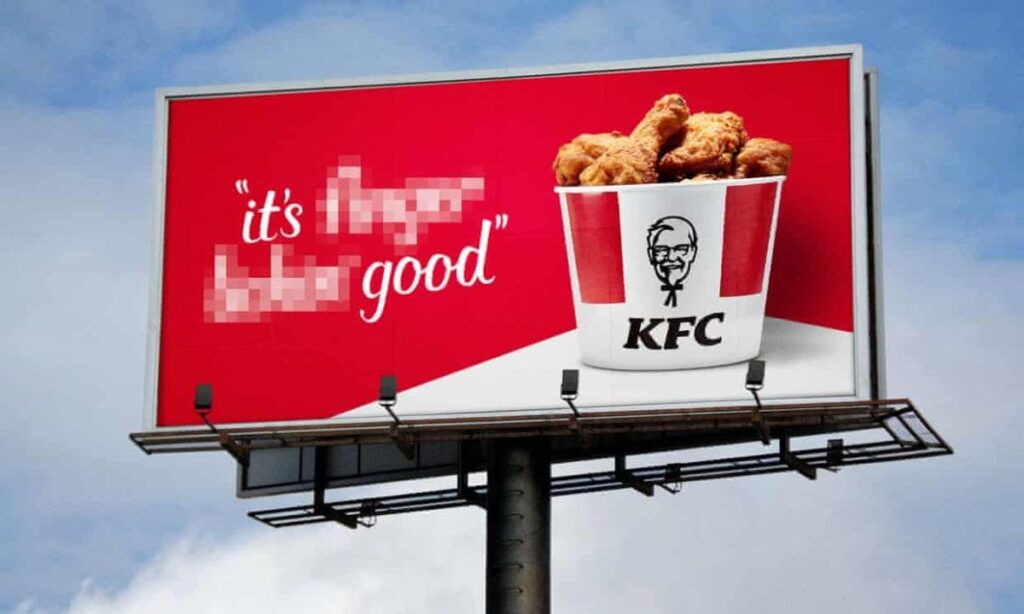 IKEA's 'Tomorrow Starts Tonight' | September
IKEA once again demonstrated the power of good visuals with their 'tomorrow starts tonight' campaign for their bedding range. The posters which featured clever photographs of IKEA's products disguised as giant face creams and sleeping pills were shared heavily across social media.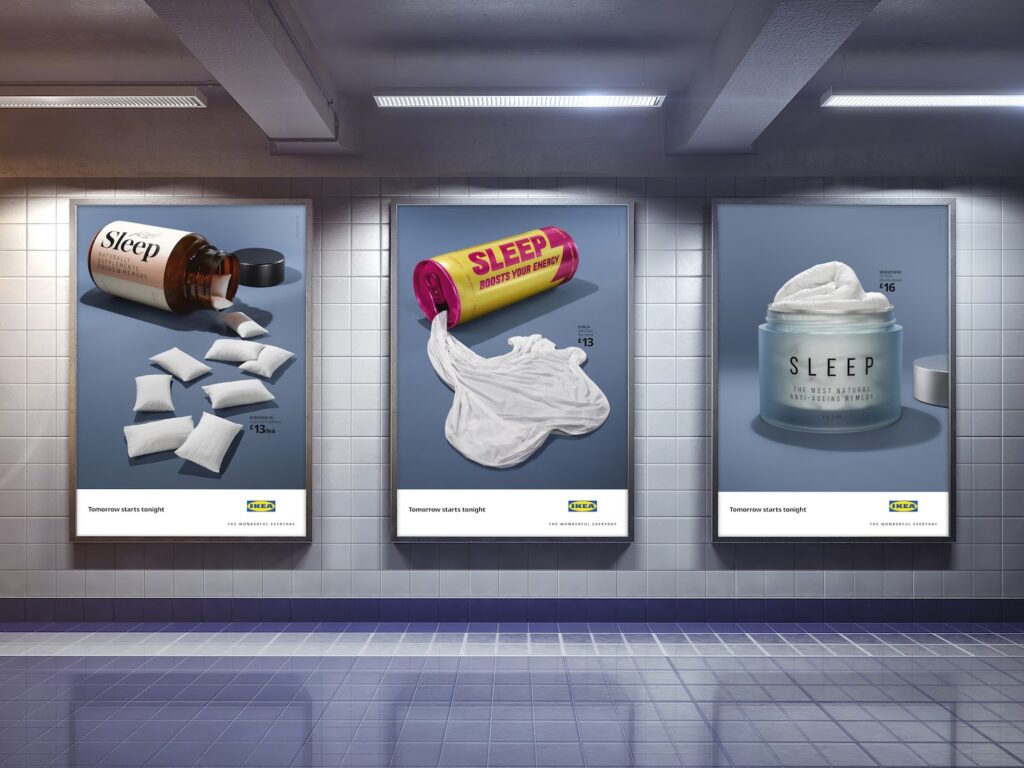 The 420doggface208/Fleetwood Mac/Ocean Spray Viral TikTok Event | October
When TikTok user '420doggface208' posted a video of himself skateboarding to work, drinking from a bottle of Ocean Spray cranberry juice listening to Fleetwood Mac, he never could have imagined the storm he was about to create.
The video became a viral sensation with over 60 million views and thousands of remakes, including one from Mick Fleetwood himself!
Fleetwood Mac's Rumours became a top 10 album in the Billboard charts more than four decades after its release thanks to the video. Ocean Spray then got in touch and bought Nathan Apodaca (AKA 420doggface208) a new truck and what looked like a lifetime supply of cranberry juice. They also gifted newly engaged Nathan and his fiancee a dream honeymoon 'anywhere in the world.' 
Then, TikTok added the whole event to their TV ad! So much happened in a short space of time with this video's upload, it's amazing what can be achieved when brands are willing to react quickly to viral trends and collaborate with social media stars!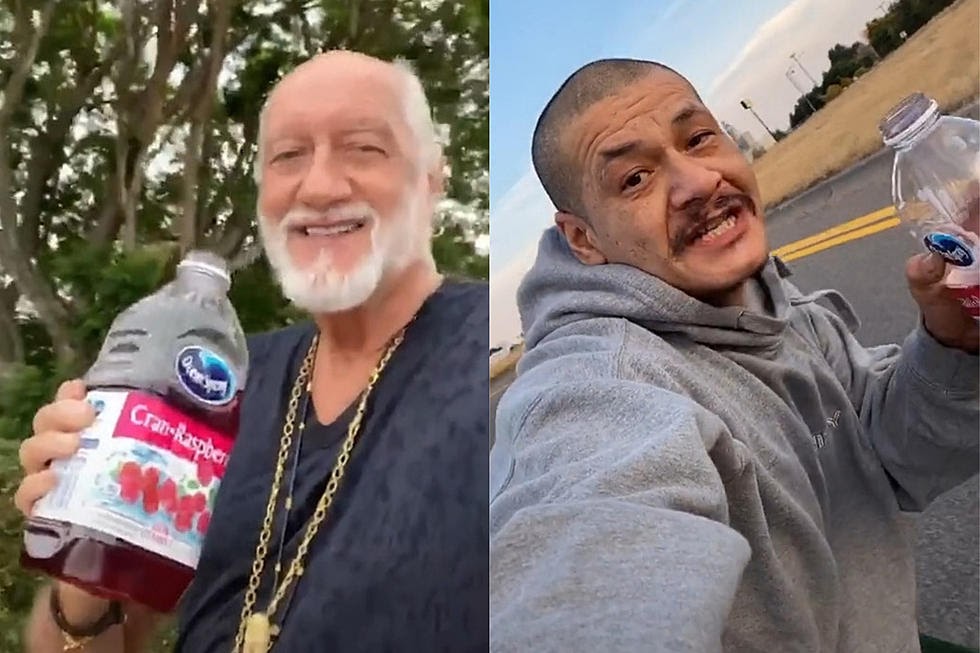 Amazon's 'The Show Must Go On' | November
Possibly my favourite on the list is Amazon's Christmas advert 'The Show Must Go On.' The ad tells the story of a young ballerina, played by 17-year-old French ballet dancer, Taïs Vinolo, whose performances have been cancelled due to the pandemic. Her family and the community around her work together to create a stage for her to carry out a solo performance on a rooftop instead.
Bringing together the devastation of the pandemic, community, romance and stunning ballet performance, I think this ad is the perfect tribute to Christmas 2020.

Celebrations UK #BountyLove | December
This genius piece of trolling comes from Celebrations. After receiving complaints every Christmas about how there aren't enough Maltesers and too many Bounty's in a box of Celebrations, the company decided to finally hit back on social media. Using basic editing and stock images, they've created chocolate-themed memes to 'block out the Bounty haters.'
They even took things offline as users shared their disappointment on Twitter that a Malteeser was behind the first door of the Celebrations advent calendar followed by a Bounty consecutively for the next three days. There's also a competition! If you find a 'Bounty-only' box of Celebrations, you can win £2,500!
The planning that has gone into this campaign is stunning and all to spark some outrage online!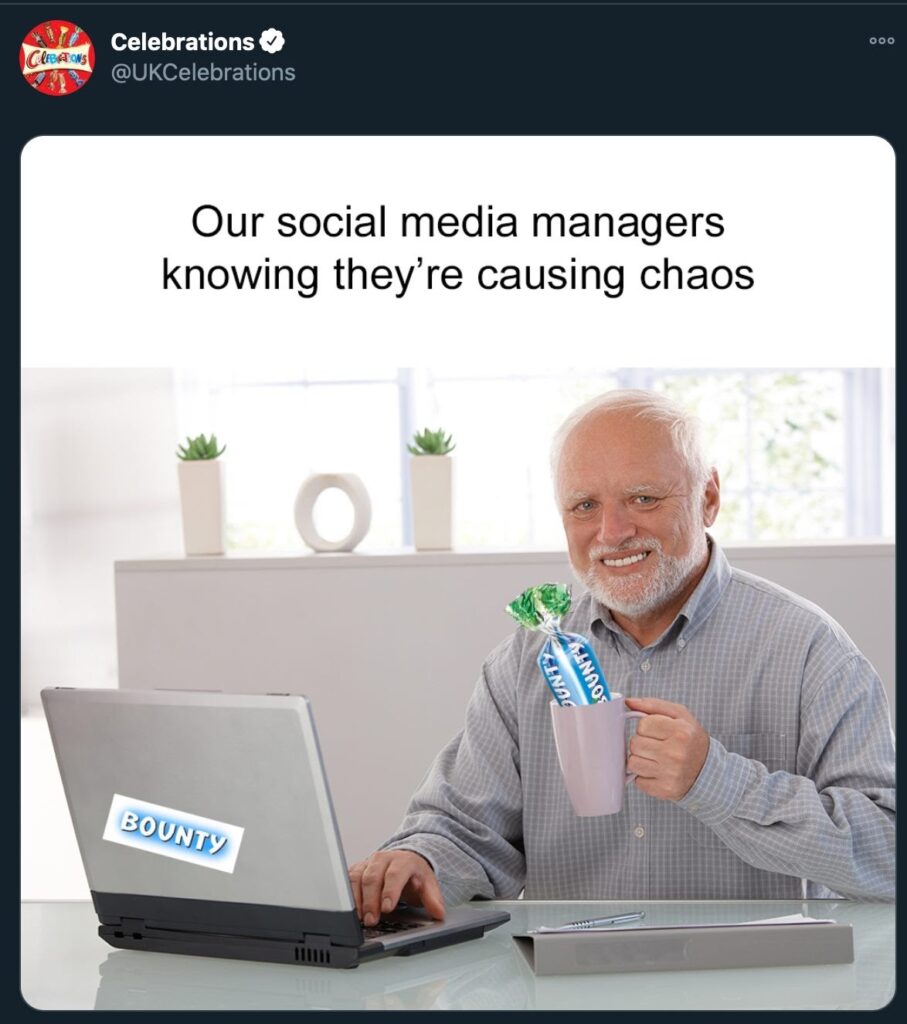 ---
On that note, we'd also like to wish you all a Merry Christmas and a healthy 2021!
If you are investing in your brand's digital marketing capabilities by hiring additional skills inhouse or perhaps you're expanding your agency team's specialist skills in the new year, please get in touch by emailing hiring@clockworktalent.com.
If you're already a digital marketer but want some expert support through the job search, CV writing and interview process, you can contact our expert recruiters on jobs@clockworktalent.com. You can find all of our live digital marketing job opportunities over on our job board.