Teaching yourself new skills pays off!
When recruitment has become challenging because everyone has been steadily hiring those skills for months if not years, finding genuine gems becomes less and less likely. However, our most recent project for the organic digital marketing agency, Builtvisible discovered a genuinely self-taught SEO diamond in the rough – Michelle.
You see Michelle didn't study Digital Marketing like many of the recent new entrants to SEO. Nor has she completed an internship or been working as an SEO Exec or a Marketing Exec before. She has, in fact, been a Mental Health Support Worker who studied Psychology at University.
I know. I can hear you asking – so how has a practising Psychologist landed themself a SEO Executive job at a well-respected technical SEO agency? Other than Psychology lending huge insights to anticipating buyer behaviour by understanding cognitive biases,  Michelle is that self-taught unicorn who discovered the world of SEO all by herself.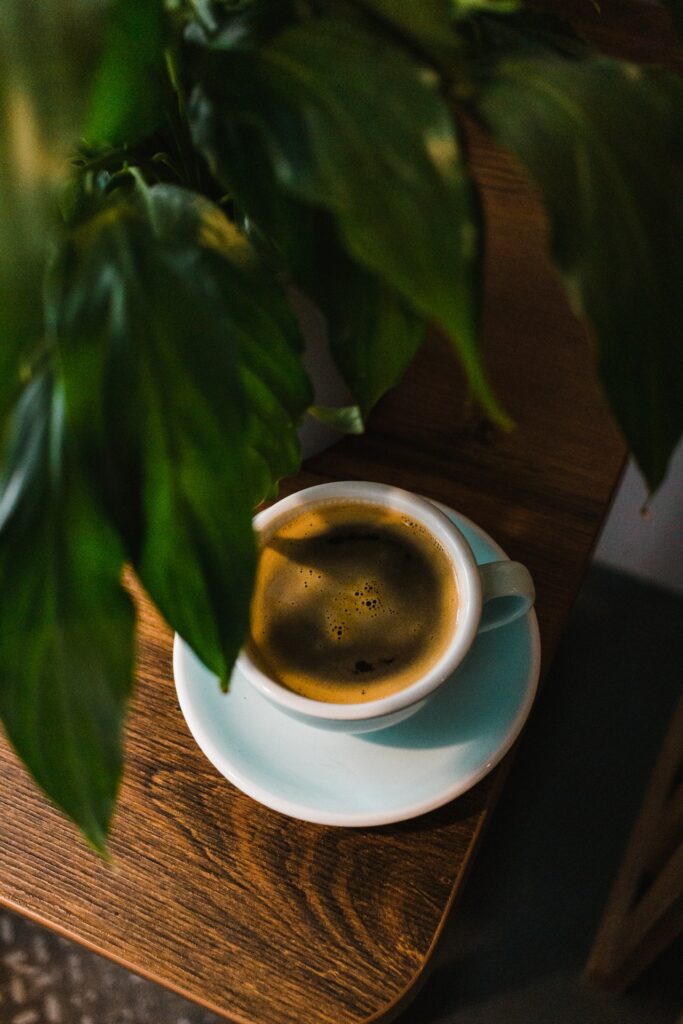 She's the author behind the popular blog My Morning Mocha. In the early days, she focused on mental health, art and food; stuff she was personally interested in. But back then not a lot of people were reading her blog which was frustrating. This drove her to do a lot of reading, take a few courses and do ALOT of trial and error on growing her site even stripping out a lot of content and focusing exclusively on food – her passion. The result? Exponential growth!
We asked Michelle what it was like using clockworkTalent to find a job, especially as she hadn't used a recruiter before, she said,
"I first got in touch with Natasha from clockworkTalent after seeing an SEO position advertised on Google job search. After sending Natasha an email of interest, I had a zoom call with her the next day where she improved my CV and sent off my application. She was very helpful and encouraging during the interview process and always kept me updated. I would highly recommend clockworkTalent to anyone looking for a new job. Natasha is great!"
Having had help with improving the presentation of her CV, we asked Michelle if she'd use our services again, she told us,
"Absolutely, Natasha was very encouraging and supportive. clockworkTalent's service was very smooth and organised. I also got help with changing my start date and my salary increased! "
You can claim your FREE CV critique too.
Initially introducing Michelle for an entry-level SEO position, it was superb to recognise all her self-taught knowledge actually levelled her out to a Senior SEO Executive level. It's exciting to recognise complete self-development with a "sidehustle" can advance someone's career so that it's recognised by an agency as a credible level of skills and knowledge. Don't get me wrong, Michelle's still got a long way to go in her SEO career but by joining Builtvisible she'll be immersed in industry knowledge and fast-track her learning under their steady guidance.
Having recruited for Builtvisible many times, we asked the relatively new Head of SEO Operations, Jess, what the best part of working with clockworkTalent is, she told us,
"clockworkTalent were the first people I came to" as I'd "worked with clockworkTalent at a previous agency!"
This is what a recruitment partnership is all about. It's not one-off job filling. It's building a relationship, exploiting that deep insights you build and use that knowledge to do the job even better. Jess told us,
"I feel Natasha's an extension of my team rather than an external supplier, which makes life so much easier. Specifically, it's that you sift the CVs for me. Most recruiters send me everything and anything, and it takes forever to go through them. When I see a CV coming in from clockworkTalent, I know almost certainly I'll be interviewing them. This isn't the case with most recruiters."
The recruitment process at Builtvisible is well defined so as to rule out unconscious bias and provide equal opportunities. It means a standardised process for every application with similar requests, tasks and questions applicable for each job function. It allows individuals to shine for their own merits rather than any preconceived perception decision makers may unconsciously have.
Michelle did herself proud through her interviews, smashing the initial video interview and completing her task with some really good insights showing her naturally curious mindset. Since starting with Builtvisible in her new job, I've checked in on Michelle and although she's still finding her feet (it is after all early days) it was lovely to hear she's finding her manager is really nice!
If you're looking to hire digital marketing talent into your team, don't hesitate to get in touch. You can reach me directly by emailing me at natasha@clockworktalent.com.
Or, if like Michelle, you're wondering what your next career move should be and are looking for a confidential sounding board to help you, clockworkTalent is always hiring new digital marketing jobs. If you don't see the right one for you on our job board, it's worth registering your CV so we can keep you in mind for other jobs as they come in.