Interview questions you'll actually be asked…
Attending a job interview is something most of us will go through at some point, whether it's in person or on a video call. And with every interview, comes a wide range of interview questions.

First of all, interview preparation is key. Make sure you've done some research about the company, the interviewer/s, the website, competitors and their target market. You'll be able to talk the interviewer through your career history with no hesitancy and you'll be dressed for the occasion.
Then all you need to think about is answering the interviewer's questions… simple right? Let's break it down and take a look at the questions real digital marketing teams love to ask.

Starting with the basics, there are of course general job interview questions you can expect to be asked in most interviews.
Common interview questions:
Can you tell us a bit about yourself?
Tell us about your strengths/weaknesses?
What are you most proud of from your last role?
What interests you most about this job?
Why do you want to work for our company?
Then, there are more in-depth digital marketing specific job interview questions:
Which digital tools and software do you use?
What do you like most about working in digital marketing?
What do you like least about it?
Can you discuss a mistake you made? How did you resolve it and what did you learn?
What do you think is the next major trend in digital marketing?
What do you think are the most important qualities for a digital marketer?
Having answers prepared for these interview questions is all well and good, but what happens if you're asked something more out of the box!?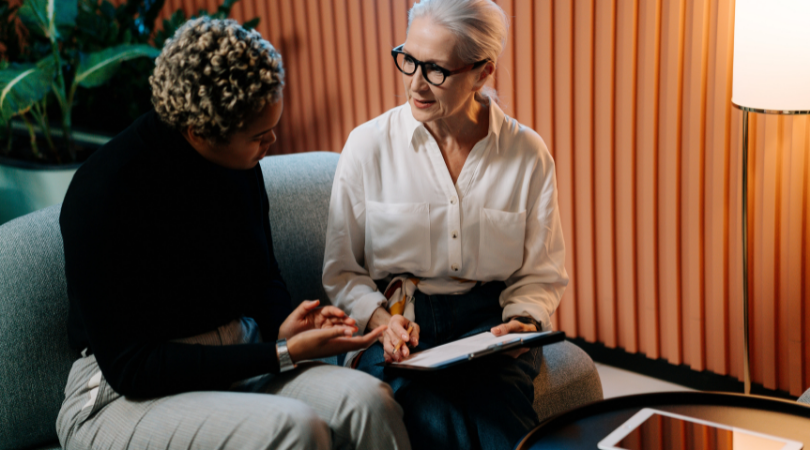 We've spoken to some industry experts who regularly carry out digital marketing job interviews. Here are some of their favourite questions to ask so you can be prepared for your next interview…
'If there was one thing you could change from your previous roles/experience – what would it be, and why?' (One of many questions I use to see how they reflect on previous experiences, where things went wrong and how they'd adapt) –Azeem Ahmad

"1)What is the typical role you play on a team project – the leader, the ideas person, the organiser, the doer?
2) What don't you want in this role?
3) How confident are you at getting this job?
By asking these questions we get an understanding of the type of role someone plays in a project and can use it as a skills matrix. Knowing what you are missing in the business and how they can fit in. Self-assured people know what they don't want, we're looking for honesty. The last question is to understand if they feel they belong here" -Carrie Rose, Rise at Seven
"Problem Solving & Project Management:
1) Tell me about when you have challenged the status quo in your workplace.
2) People often say the simplest solution is the best. Tell me about a particular complex problem you solved with a simple solution.
Personal Development:
1) Tell me about how you go about developing yourself, personally and professionally.
2) How can you balance speed and thoroughness?
Being part of a team:
1) Tell me about a time when you have successfully delivered a project through working as part of a team.
2) Tell me about a time when you found it difficult to build an effective working relationship with a colleague. How did you deal with this?" –Areej AbuAli
"How does the phrase 'never settle' resonate with you?" -Harry Evans, Aira
"Which SEO practices that are popularly labelled as "best practices" can be sub-optimal or even harmful under certain circumstances? What are those circumstances and why do they make the practice a poor one? This is a great question to gain insight into the candidates level of understanding as well as how they approach non-standard SEO challenges" -Jack Sperry
"What's the most interesting thing you read recently and why? It doesn't have to be this question explicitly, however, we find that questions around this nature help us to understand how curious a person may be. Setting aside experience and technical understanding, we find that values and predisposition towards curiosity and related traits are common with good SEO candidates." -Nichola Stott, Erudite
"If you were three inches tall and stuck in a large cup, how would you get out?" It always caught candidates off balance and how they answered would give some insight about how quickly they can improvise and think on their feet. I also like to ask, "what was the last book you read and how would you sell that book to me?". Reading books is a sign of intellectual curiosity, and by asking them to pitch me the book they can show how well they grasped the book's key points." -Barry Adams, Polemic Digital
'What's the one reason you think we shouldn't hire you?' -Anonymous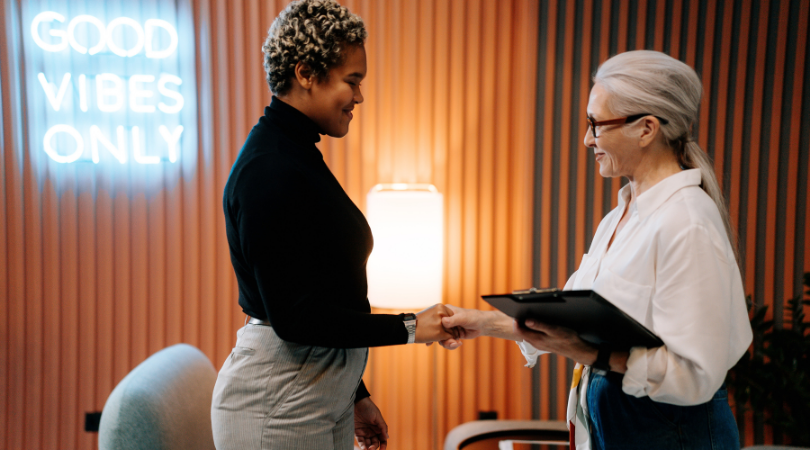 "Can you tell me about an emerging social media platform or app that you're excited by and why?' I like this question for two reasons: 1, I'm selfish. It gives me a chance to ensure that in every interview I try to learn about a platform, service or app that perhaps I'm not aware of. And 2, It gives me an idea of a candidate's passion and curiosity for learning about new things" -Scott Colenutt, Sitevisibility
"It's role-specific. But in essence, I want to know what they focus on. So it'll either be about side projects they've done, how they approach their own development or something like that. No singular question I rewrite it every time! But that vibe -Dan Rice, Erudite
"Do you own Amazon Alexa? I always ask about the latest trends in SEO/Digital Marketing. I love working with people who are really motivated about their job and love what they are doing on a day to day basis. I strongly believe that being an SEO/Digital Marketer is not a job, it's a way of life." -Omi Sido, Canon
"How do you think Search will evolve over the next 3 years and how do you think SEO fits into this?" -Malcolm Slade, CreativeRace
---
Each of these questions seeks to uncover things about you as a job seeker. But often, the way you respond is more revealing than what you say. Obviously, some of the more outside the box questions don't have a 'correct' answer so no matter the question, if you stay calm, think about it and give an honest answer, you'll have done well.

If you're looking for a new digital marketing job, you can find everything from SEO, PPC, social media, content, analytics and business development roles on our job board!
If you're a hiring manager working in digital marketing with a great interview question up your sleeve, we'd love to hear from you! Feel free to add them to our form and we will do our best to add them to this article.