Well established in your Tech SEO career? Been keeping your head down focused on delivering great SEO client work and growing your own tech SEO skills? Then before you know it 8 years have passed and you're wondering where to find new SEO jobs?
That's exactly what happened for this SEO Manager. Having joined a small tight-knit agency's technical SEO team straight out of University, Jon hadn't really known anything other than the agency he grew up in. Isn't it amazing how the industry evolves around you when you've got your head down, executing great work?
In fact, in the 8 years since starting his job, that tight-knit independent SEO agency had grown and been acquired by a global PR agency. This made it a very different proposition from when Jon had started working for them. This was the main reason for looking for his next challenge.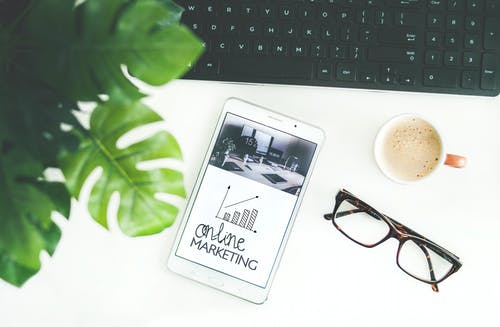 When Jon initially reached out, we had lengthy discussions about his experience and ambitions. Challenging him to think about what was important. What was exciting and what was a clear turn-off for him. You see Jon hadn't searched for a new job before, so it really was an unknown quality for him. Also having not written his own CV before, our advice and resources like How To Write A Great CV and our CV critique service were really helpful to him.
I know Jon initially reached out to a couple of recruiters to help him with his job search. Their differences were, some were local and some were specialist Recruiters. I did ask Jon what made clockworkTalent different when we ultimately helped Jon secure two tech SEO job offers to choose from. Here's Jon's feedback on using clockworkTalent's job-seeking services:
"From the very first interaction with Natasha, it was very clear that she not only knows her stuff but is great at the softer skills too. After nearly 8 years in my current job, I was really unsure of what I wanted and the type of company that was right for me. She helped me with a critique of my CV, helped build up my confidence and introduced me to a number of opportunities that were perfect for me in a short space of time. Natasha was great at preparing me for interviews, reflecting on conversations with potential employers and giving me honest feedback on my CV and interview performance.
I start my new job in a few weeks' time, and I can't wait! I would (and have) highly recommend clockworkTalent to anyone looking to change things up in their career – Natasha knows her apples and will work damn hard to get the right role for you!" Jon, SEO Lead @One Vision Health
I think this is exactly why I set up our specialist recruitment agency. I wanted to help experienced digital marketing experts find great career moves. Drawing on my recruitment experience, I can support our job seekers in better presenting their skills, talent and potential to employers.
As mentioned, Jon actually received a couple of job offers. He chose to become the Tech SEO Lead for the marketing agency, One Vision Health. Led by the Founder, Sam, they're dominating their space. They humanise healthcare by creating accessible content for their client websites and mobile technology.
This is the first of several digital jobs we're hiring for One Vision Health (don't hesitate to get in touch if you're interested) clockworkTalent has become a recruitment partner to help Sam identify additional digital marketing talent as he expands the agency. He'd actually been recommended to use clockworkTalent by one of his own teams. When I asked Sam what makes us different from other recruiters he's used. Here's what Sam shared: "Natasha listens well, understands the business needs and clearly makes a difference to the whole process. The openness, honesty, attention to detail and ability to build trust quickly is the real difference".
I discovered before Sam engaged clockworkTalent's recruitment services he'd already interviewed 10+ SEO people. He'd found it challenging to source the "right" hire for him. I asked Sam for his feedback when using clockworkTalent's recruitment service, he said:
"Natasha took the time to understand the business and our requirements. She was attentive to our needs and provided an excellent candidate who we are now looking forward to welcoming onboard. We will be using her again. " Sam, Founder of One Vision Health
With hindsight, I note that we shared just 3 CV's for Sam to consider. He interviewed all 3. And whilst all 3 were good, Jon's experience, ambitions and personality made him the right SEO unicorn we'd been looking for.
Personally, I love when there's a clear winner. Finding the right people for an early team of a growing agency like One Vision Health is important. They set the culture of the company and are pivotal to its growth and success. But it's also about getting to know the decision-maker, in this case, the agency's Founder -Sam. Sam's a great example of an awesome employer. He's really invested in his team. He believes in a work/life balance but also is hugely passionate about what he's building. I like employers who care about their team. It's important when recruiting (and retaining) great talent. I know Jon is going to have a significant impact in his new role and I look forward to watching his career grow with this awesome agency.
If you're looking for your next career move in digital marketing. Perhaps in SEO, like Jon, or in Content, Analytics, Social, Paid Media or maybe even a great holistic digital marketing job, email your CV to our recruiters on jobs@clockworktalent.com so we can arrange a discreet consultation about what you're like to do next and the experience you already bring with you.