Hiring also means selling…
If you think hiring is all about screening out weaker candidates, you'd only be partially right. What if you've got a shortlist of terrific candidates to consider? How do you make sure, when you decide to offer a job to your preferred candidate, they say yes?
Firstly, you need to be aware that the sourcing of new talent is not as straightforward as it used to be.
The fast-paced nature of our industry has been relentless in changing the landscape of job opportunities within the online marketing and digital industry. This creates an ever-growing need for new talent to fill roles that didn't exist 5 years ago, so creating a candidate-driven market in the process.
In 2018 we have seen significant growth in recruitment's need to pursue passive job seekers– making the hiring of talent a more complicated and time-consuming prospect. For instance, a proactive job seeker will already be at the "buying" stage of job offers, whereas passive or "headhunted" candidates will need still need to be managed through the sales funnel during the interview process.
It's not as straightforward as just interviewing out the weaker candidates, to be left with one super keen candidate who will snatch up the opportunity when presented with a job offer. This is where a careful balance of interviewing and selling the job needs to be struck.
Using a specialist recruitment agency like clockworkTalent, who not only understands the subtle differences in their own niche (in our case Digital Marketing) but also offers the professional recruitment service required.
From Millennials to Generation Z, the criteria have evolved. The factors which attract them have changed and it's important to recognise this as we move more into a candidate-driven market. You also need to bear this in mind when you are assessing job seekers and steering them through your recruitment selection process.
Job seekers have become more discerning in what they want. Whether it's the working environment, the culture, potential peers, company perks, office gimmicks or social benefits. Our millennials have not held back in their demands and we have adapted our hiring processes to better deliver on these expectations.
Traditional career aspirations have shifted. One major change is the heavy focus on flexible working and a new take on employee benefits, which now include anything from pizza and beer Fridays to having a ball pit or slide in the office!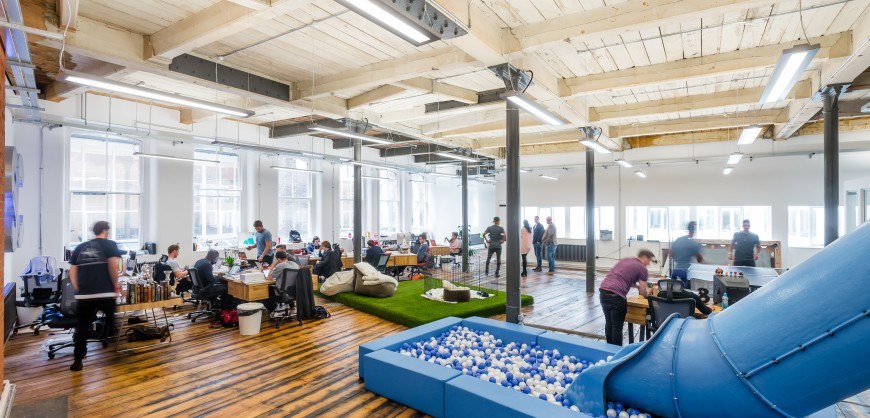 On the other hand, Generation Z is making a new set of demands. It is no longer enough to focus on the excitement of the job and office opportunity, generation Z's interest is peaked with cultural transparency, open lines of communication and being regularly reviewed or evaluated for rapid career progression.
Ensure you use this opportunity to reinforce what your company offers, what the job offers and how these may meet the specific candidate's core aspirations. With today's candidate landscape being a job-seekers market, it makes it even MORE important to strike the balance of interview questions and selling the opportunity in the interview.
With research telling us today's graduates want more than ever a decent salary, regular feedback and clear career development, the interview process is an ideal opportunity to work with your recruiter, reinforcing these features to prospective chosen interviewees.
For the best results, reach a great balance of selling and challenging throughout the interview process as it's always too late to try and shoehorn the reasons why to join your company at the end of the hiring process.
---
If you'd like support in proactively hiring talent into your digital marketing team, contact our Director of Recruitment, Natasha or call 0203 7514108.
As a specialist recruitment company, we provide employers with pre-screened, shortlisted candidates who are all ready to do the job. We hand-hold both parties into making the right choices. We're so confident about our work we even offer a 100% guarantee on our placements for 10 weeks!*
*Terms apply