Becoming the Stuntman of eCommerce & digital marketing…
This time, Carl Hendy's talking us through his impressive journey from working in a basement office to running his own SEO & eCommerce consultancy in London.
During his 17-year SEO career, Carl has worked with some of the biggest brands in the world including British Airways, Aviva, John Lewis, o2, Eventbrite, Marks & Spencer and NAP Group!
Breaking down barriers as they continue on their marketing journeys, we've tracked down some accomplished digital marketing professionals from a range of sectors to talk us through their own careers in this series of blog posts!
But, where did it all begin for this Marketer?
What did you want to be when you grew up?
Architect most days and occasionally a stuntman.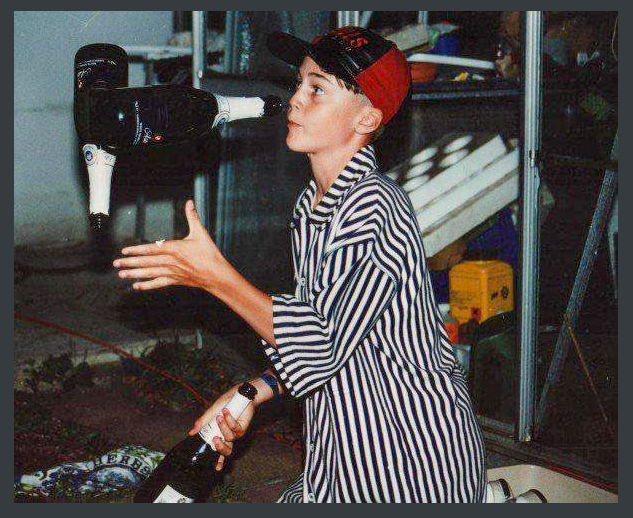 What & where was your very first job?
My very first full-time job was cleaning databases and running backup tapes in a very dark basement office. Wasn't the most glamorous role but it was my first "city" job. I spent most my day formatting customer data downloads and moving subscription data into the right columns, boring!
When & how did you first discover digital marketing?
I discovered digital marketing when creating websites for fun and learning how to monetise my website traffic. I was selling loan leads and items on eBay through "keyword" optimisation. I spent a lot of time on bulletin boards learning how to manipulate search engines (it wasn't just Google back then) through techniques that would probably be deemed as "blackhat" now.
Share a mistake you made or an event you most regret from your career?
I have purchased many a bad domain name. I purchased a domain name once and realised I had purchased the typo, so I ordered the domain name again and realised I had yet again purchased the incorrect typo. However, I kept those domain names and redirected them for affiliate traffic/commission. I still own them many, many years later.
Jumping in a time machine, what pearls of wisdom would you give your 18-year-old self?
Save more money. Always be considerate to the audience you are talking to. Stick at side projects and don't expect too much from them in the beginning.
What industry skills do you wish you'd learnt sooner, and why?
Computer programming. I would have saved much money and time over the years if I had continued to learn to develop code/websites. This code would help with mining and understanding data too as well as producing an end product.
If you were to publish your autobiography in 20 years' time, what would it be titled?
Smiling on the Inside
What is the one thing you want to be remembered for from your career, and why?
I don't really talk publicly about my work. There was some work I did many years ago which was around what we now know as "Google Penguin" which I was proud of. I prefer to just get on with my work and do the job I was hired to do.
---
Thank you for sharing, Carl! It's so interesting to see how many SEO Pro's start out by experimenting with monetising their own website traffic. Maybe I should start building more!
Keep an eye out for more in our 'Making Of A Marketer' series as we'll be continuing to publish new editions on a regular basis from equally inspiring digital marketing experts.
Could your career story encourage others to further their digital marketing careers? Or do you know someone whose story needs to be told? Get in touch with me, Emma on emma@clockworktalent.com. And if you're looking to explore your career in digital marketing, visit our contact page.