Luke's had an extraordinary start to 2019…
Until now, Luke had been successfully steering his career through agency life. However more recently, he'd begun to yearn for something different. He's now achieved this goal by moving into a clientside role as interim Head of SEO for Netmums!
With a progressive career of mainly of agency experience, Dutchman Luke Helaha has a wealth of SEO expertise and client account management experience in the London Digital Marketing industry. But he was now looking for something different in his next challenge.
Our initial call was about understanding the exceptional SEO skills and experience Luke has. We then probed deeper to understand what Luke believed would be appealing in new SEO jobs. What his ambitions were. What he felt he still had left to learn to make him the well-rounded practitioner.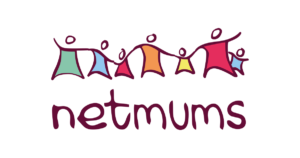 It took several calls, with access to Luke's CV, cross-referencing it with edits and revisions to make it the best it could be. What started out as a 4-page life history narrative we turned into a punchy 2 page read full of career achievements, key skills and performance on KPI's.
We showcased the best of Luke for the role he wanted, ensuring the CV answered the questions a potential hiring manager may poise. Talking Luke through our range of Digital Jobs, there was one which stood out like a beacon amongst the others.
It was clientside, a senior strategic SEO Manager position, had a great team (supportive leadership team and skilled peers), a suitable challenge, budget to get the job done and was even commutable by bike!
It's good to read Luke's review of our recruitment service. I'm always interested to see what people say about us!
I had the pleasure to work with Natasha finding a new opportunity in my career. Her dedication, commitment and personal approach towards me was absolutely amazing. I really appreciated Natasha taking time to get to know me in order to get a full understanding of what my ambitions are and what I want to achieve. I have worked with some recruiters before, but Natasha is definitely one of the best. Highly recommended!
Luke Helaha, interim Head of SEO at Netmums
This project went well because Luke did his part. He was clearly prepared, he'd done his research, he presented well at interview and allowed his personality to shine through. It was a no brainer, the team loved him and he set himself apart from others we were considering at the time.
We continue to check in with both Luke and the Netmums management team and we've been delighted to hear all parties continue to be pleased with the outcome and couldn't imagine it being better. This is what clockworkTalent aim for in all recruitment projects. We call it 'career utopia' but we're realistic. Utopia may be a myth, but we do aim to get as close to it as we can.
---
If you're great at your digital marketing job and are wondering what career options are out there for you, get in touch with our expert recruiters at clockworkTalent! If you need to get yourself ready first, you can book a free CV critique and if you're interested in getting inspired with top job seeking tips and industry gossip, subscribe to our newsletter!