From flippin' burgers to cooking up a global online conference…
With the aim of inspiring digital marketing jobs seekers, aspiring freelancers and the trailblazing entrepreneurs amongst you, we've tracked down accomplished industry professionals from a range of sectors to talk us through their own career journeys in this brand new series of blog posts.
This time, we got Alexandra Tachalova to share her story. Alex is the 1-woman band behind the Digital Olympus conference. She knows a thing or two about SEO and Digital PR but Alex's other passions might surprise you…
What did you want to be when you grew up?
I always wanted to be around horses. At one point, I considered becoming a veterinarian. Thank God, I changed my mind because every time I see blood, I feel sick.
What & where was your very first job?
When I was 15 years old, I had a burning desire to get a job. Back in the days as a teenager in Russia, I didn't have many employment opportunities, apart from flipping burgers in McDonald's. So that's what I did 4 hours a day, along with taking the trash out and all that. What's funny is that their working space hasn't changed much in the past two decades.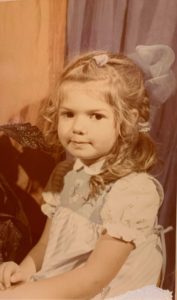 When & how did you first discover digital marketing?
Another excellent question! I first realised I was head over heels in love with digital marketing when I was 12. I even built my first website the year after. I was an experienced user of Yahoo, BitTorrent, ICQ. Oh, what a great time it was!
At the time, I considered digital marketing to be a hobby, so the very first time I was introduced to it professionally was when I got a job at Veeam.com. I was responsible for reporting and analytics, mostly working with the sales and marketing departments and helping them put together various reports. Not long ago, I wrote a blog post about the story of my professional life.
Share a mistake you made or an event you most regret from your career?
I think the biggest mistake I made while I worked at Veeam was my unwillingness to understand why people asked me to deliver this or that report. In other words, you need to always ask as many questions as possible, think about improving work processes and learn how to say no to obviously stupid tasks.
Jumping in a time machine, what pearls of wisdom would you give your 18-year-old self?
You'll get what you want through blood, sweat, and tears. There's no such thing (at least, not for me) as learning from mistakes of others. Also, always be open-minded and ready to learn something new, never reject an opportunity to gain new skills and knowledge.
What industry skill do you wish you'd learnt sooner, and why?
Building your personal brand through guest posting. The sooner you start doing so, the quicker you'll have enough authority and credibility to work independently.
If you were to publish your autobiography in 20 years time, what would it be titled?
Tough one. I wish I would be able to mention something about dressage, but my first competition will be in 2019, and who knows how it's going to go. How about this one: My dream job that has a dozen shitty tasks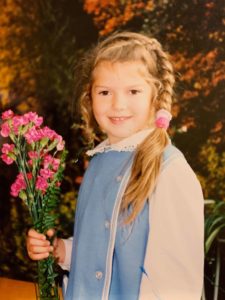 What is the one thing you want to be remembered for from your career, and why?
How about the first Russian ever speaking at BrightonSEO? Just kidding! I really hope that Digital Olympus will be remembered for something good and helpful. I really love this project and finally, we decided to take this event partly offline, without unplugging the online stream. We want to bring in speakers to a studio and that's our main goal for our next event.
---
Thank you, Alex. It's so inspiring to see someone enjoy what was originally just a hobby and develop it into a successful career! We already knew you were a quality digital marketer, industry speaker and creator of Digital Olympus, so it's great to lift the lid on where it all began.
Do keep an eye out for more in our 'Making Of A Marketer' series as we'll be continuing to publish new editions on a regular basis from equally inspiring digital marketing experts.
Could your career story encourage others to further their digital careers? Get in touch with me, Emma, via emma@clockworktalent.com or visit our contact page.