It's a 2020 story many small businesses will relate to…

If you have an exceptional product but rely on customers physically entering your premises to make a purchase, this year will have been tough. Our client, The Leafy Elephant is a prime example of a small business making changes to its operation in order to stay afloat and thrive during the pandemic.

The Leafy Elephant has created a most luxurious table-waited service at their gin bar in Wokingham. With local suppliers, their mixologists pride themselves on hand making syrups, garnishes and unique cocktail creations. They boast an offering of over 200 gins from around the world and strive to create personalised, memorable experiences for each and every customer.

Like many others, the COVID-19 pandemic was daunting for this business, imagine being a bar where you expect a full house of customers enjoying the enchanted atmosphere but instead, the country is in lockdown. Fortunately, The Leafy Elephant has innovative and tech-savvy leadership.
The team quickly recognised the need to adapt and began offering their thirsty customers home-delivered cocktails right from the first lockdown in early 2020. They also brought forward their plans to launch an online gin boutique. In order to get both the online shop and home deliveries off to the best start, the right digital marketing and eCommerce skills were needed. This is where the Founder reached out to clockworkTalent asking for support in hiring a full time, all-round digital marketing expert.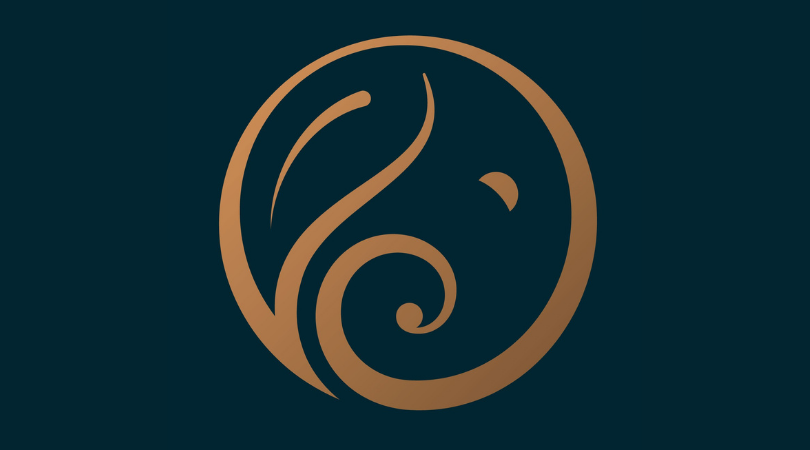 The initial brief didn't have a job description but drawing on our experience we helped define what The Leafy Elephant wanted the right hire to be responsible for. Interestingly, this wasn't the plan we eventually put in place. Through the series of interviews and consultation, it became apparent there was a better solution to engaging just the one full-time Digital Marketer.

Instead, we introduced two! A Freelancer with specialist skills to undertake the initial eCommerce work, from initial set up and site migration putting in place the basics to drive sales to the online shop as a one-off project. We also recruited an experienced, local Digital Marketing Manager to undertake ongoing marketing responsibility. From developing the social media output, managing the YouTube channel, email marketing, outreach, events and more.

Let's hear what they had to say about us…

"Hand on heart; working with Natasha from clockworkTalent has been by far the greatest experience I have ever had with a recruitment agency! I spotted my 'dream role' on a Facebook advertising group page and without hesitation, I sent my CV in for the attention of Natasha. I was incredibly excited when I received an email back within the hour from Natasha expressing her interest in my CV and her desire to speak. When we did speak I found Natasha to be incredibly engaging, helpful and insightful as to the merits of improving my CV.

After reading clockworkTalent's blogs on creating the ideal CV I set about making the necessary improvements following their valuable advice. My CV totally changed and hugely improved and I could see that it was far more attractive and relevant than it had been when I first drafted it. I was then really excited about having my CV presented to the employer and was delighted when I was invited to a first interview. I had many conversations with Natasha throughout the interview process and nothing was too much trouble. I was completely relaxed and at ease when discussing any part of the role, my experience and questions I had. I would highly recommend clockworkTalent and I thank them for everything they have done for me during this interview and selection process." – Polly, Digital Marketing Manager @ The Leafy Elephant

"I found clockworkTalent through a google search. From the start, I found Natasha different from other recruiters I had dealt with. She is extremely friendly and made me feel very comfortable from the start. She also instilled a lot of self-confidence in me. She did a CV critique and made some changes to my CV which evidently worked as I was on a train down to London from Blackpool for an interview 2 weeks later! Although I did not end up working full time for the company due to timing issues I am happy to let you know that I am working freelance for them due to the meeting we had that Natasha arranged. I would highly recommend clockworkTalent and particularly Natasha" – Paul, eCommerce Specialist

Hiring these two individual roles just made sense, adapting the initial requirements to engage the right inhouse skills, knowing we could outsource specialist projects – or grow the team as the business demanded it. It was so nice to work with business owners who listened to advice and adapted their recruitment agenda so they could onboard the best people.

Here's what the Director, Duncan had to say about the recruitment process…

"Natasha is extremely attentive and took the time to fully understand our needs. As we were filling our first marketing role for the company, it was a very important decision and hire for us whilst at the same time being inexperienced in this space. Natasha presented a great variety of candidates to help us hone in on what was important to us and what we valued, ending up with 2 great individuals that are now working for us." – Duncan, Director @ The Leafy Elephant

It looks like this bar owner now has the right cocktail of ingredients for both on and offline marketing. We've loved working on this project and it's a lovely venue, so if anyone's near Wokingham I would thoroughly recommend popping into The Leafy Elephant for a glass or two of their amazing gin cocktails!

---
If, like The Leafy Elephant, your goal is to hire an experienced marketing professional to support your businesses marketing activity or to help you get started online, get in touch by emailing hiring@clockworktalent.com. You can find out more about our recruitment offering and 100% placement guarantee here.